Another windy day…
Random Morning Thoughts
I just have to say that Toshi's Mabo Ramen at Kaze is about the awesomest soup ever.
Please support this forecast by clicking on the photo of the forecaster and making a donation via Paypal!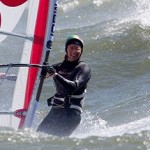 Your forecaster. Click on her to donate. Thank you!
Thank you for using this forecast. Please tell your friends about it. And if you or your friends think this service is awesome/useful/saves you gas money/makes your life more fun (that's the important part), make a donation by clicking on my photo above. Is more fun worth $50/year? $20/year? More? Less? Donate what it's worth to you (and thank you!), but $12 minimum gets you on the email list (with occasional giveaways) for a year. Don't use Paypal? You can mail a check to Temira at PO Box 841 in Hood River, 97031. Thank you!
Today's Gorge Wind – these are ranges for the average speed, not a predicted wind range. =)

Your favorite beach
Dawn
Patrol
9am-
11:30a
11:30a-
3pm
3pm-
dusk
Rooster's Rocks
cloudy
day
at the
nudie
beach
Steven's Locks
10-12
13-16
17-21
20-23
Hatchery (minus a few for Hood River)
18-22
21-23
26-30(?)
23-27
Doug's, etc.
21-24
24-27
28-32+
28-32+
Rufus, etc.
21-24
24-27
28-32+
28-32+
Roosevelt, etc.
13-16
16-19
19-23
19-23
Gorge Wind
I really thought we'd have a nuclear start today, but it's just windier than yesterday, with low twenties everywhere. The gradients indicate stronger wind is possible after the atmosphere settles and the desert heats: .14 (pdx-dls) and .04 (dls-psc) and .33 (East Pacific – The Dalles).
We'll see the wind build to 28-32 from Mosier to Doug's by early afternoon, likely filling in at Maryhill as well. The Hood River area is a big question mark today. Wind at the Hatch and Spit really depends on when/if the clouds burn back. For now, let's call it gusty 17-21. If the clouds burn back, we'll see 26-30. Expect 15-18 at Stevenson this afternoon.
Tomorrow sees a weak upper level low (ULL) off the coast. That ULL heads inland in the afternoon. With this setup, we'll see gusty 7-12 in the morning in the western Gorge. The wind will pick up to 17-21, maybe 21-24 in the afternoon, first at Stevenson and then filling in pretty much everywhere. Strongest wind will likely be at Stevenson, and the overall wind picture will include gustiness and up-and-down-ness.
Friday starts with 10-15 and picks up to 25-29, likely strongest near Hood River. The weekend setup doesn't look ideal, but it still looks windy, with at least low 20's.
Gorge Weather
There were nice rainbows in Stevenson yesterday, apparently. I didn't see them, but my friend Brian Z sent me a photo. Many thanks for that. I love rainbow photos. There won't be any rainbows in Hood River today. Just partly cloudy sky that clears later and lots of wind. Temps will be in the mid 50's early and mid 70's later.
Thursday looks much less windy in the morning, windier later, with high clouds moving in late. Temps will be in the low 50's early and the upper 70's late. Friday looks partly cloudy with a slight chance of showers/rainbows. Temps will be in the low 50's early and low 70's later with west wind that increases during the day.
Road and Mountain Biking
Tomorrow morning looks nice for road biking – the wind should be pretty light. Other than that, I have nothing to share in bike news. Oh wait… there's downhill bike racing at Skibowl this weekend. That could be really fun to watch.
The Clymb: free membership. Cheap gear. Temira approves. Click to join.
River Levels
The White Salmon is at 3'ish. The Klickitat is at 1350cfs. The John Day dam is putting out 199-269kcfs (yeah, it's all over the place) and The Dalles dam is reading 195kcfs.
Events – email me if I've missed any outdoor-related events
For fun tonight, there's Karma Yoga, free or by donation at 4pm at Flow. There's the family-friendly Families at Family Man in Post Canyon's Family Man at 5:30 for kids of all ages. There's a track workout at Hood river High with the Hood River Running Club at 6;15, and there ping-pong at the Hood River armory at 6:30.
Coming up Friday through Sunday, there's downhill mountain bike racing at Skibowl. Windance has a free kite demo at Rufus all day both Saturday and Sunday. Saturday is Go Skateboarding day at the Hood River Skate Park, with a couple of contests. Also Saturday, the Dirty Harlots mountain bike race team has a car wash at Dirty Fingers from 2-6. Finally, Sunday is the Tour de Hood bike ride on Lake Branch, Vista Ridge, and Cooper Spur Roads.
Have an awesome day today!
Temira