The best snow forecast for Mt. Hood. The best wind forecast for the Gorge.
Support it with a contribution!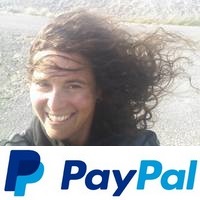 Thank you for using this forecast. Writing it takes 60-120 minutes a day; I can only keep it going with your generous financial support. Make a contribution or subscribe and get it in your inbox with bonus material. What's that cost? Not $99 a year. Nope. Not $49. Contribute $19.99 or more, and you're on the list for a year. People are added to this list on Thursday and Sunday. Thanks for your patience! Click below to contribute and keep the forecast going for everyone, nearly every day.
Credit card payments use this button
Click here to use your PayPal
Venmo: @theGorgeismyGym
Snail Mail: Temira Lital, PO Box 841, Hood River, Oregon 97031
(note: I am not a non-profit entity. The only way to accept credit cards with a user-defined amount is to use the 'donate' button. Thanks for understanding!)

Auto-renewing subscription. New! Awesome!
The Forecast
Today's Gorge Wind – these are ranges for the average speed, not a predicted wind range. =)

Your favorite beach
Dawn
Patrol
9am-
11:30a
11:30a-
3pm
3pm-
dusk
Rooster Rock
high
humidity
sweaty
buns
Steven's Locks
calm
calm
5-10
5-10
Swell-Hood River
calm
calm
G11-14?
G11-14?
Lyle to Doug's
calm
calm
G11-14?
G11-14?
Rufus, etc.
5-10
11-14
G23-27?
G23-27??
Roosevelt & Arlington
5-10
11-14
G23-27?
G23-27??
Gorge Wind Forecast
Complex weather continues for a couple of days before high pressure builds inland and turns the wind off and the weather hot for a couple of days. Don't despair. The end of the week and next weekend hold the potential for a Classic Gorge Cooldown!
It's Sunday, and the weather picture is complicated: there's an atmospheric river to our west that has plans to move east. Thunderstorms are entirely possible this evening. Hot weather in Idaho will drop the surface pressure to our east, but an upper low offshore will minimize the effects. Models suggest a period of strong west wind this afternoon in the desert, but given all those moving parts, it's unlikely reality will follow the model guidance.
Let's start with the morning: gradients of 0.03 (pdx-dls) and 0.03 (dls-psc) with low pressure offshore. Wind: variable to 10 under cloudy sky. Models say westerlies pick up to 11-14 from Viento to Avery around noon. They also suggest a period of strong wind, perhaps 27-32, from Viento to Celilo (>2pm) and Doug's to Arlington (>5pm). Here's the catch: no offshore high pressure and a good chance of thunderstorms and rain. A better guess, and it's guesswork today, is gusty 23-27 from Viento to Arlington until the thunder and/or rain starts up. High temp today: 75-80 with high humidity. River flow: 194kcfs. River temp: 60F.
Looking at Monday, we see that upper level low still offshore, heat in Idaho, and the region still under southerly flow. What wind we get will be unreliable and subject to the vagaries of desert-based thunderstorms. Morning: light and variable building to gusty 14-17 from Mosier to Arlington with 5-10 west of Mosier. Afternoon wind: Call it gusty 23-26 from Avery to Boardman with 11-14 Viento to The Dalles and 5-10 to the west. Desert rain and thunder could shut down the wind. High temp: 73F in Hood River.
On to Tuesday: high pressure starts to build inland. Call it a transition day. Light westerlies in the morning pick up to gusty 15-18 from Lyle to Rufus in the afternoon with 5-10 or leas elsewhere. Rain is possible to Biggs through early afternoon. High temp: 71F. Wednesday and Thursday look like easterly days thanks to a ridge of high pressure and hot weather. Models hint the inland ridge may break down late Friday, but it could also be delayed until Saturday. Either way, the breakdown looks like the right kind, with a strong NE Pacific high building in conjunction with troughiness along the coast. Classic. Current forecast for Saturday AM is 30-35 for the Corridor. Fingers crossed. Enjoy the "interesting" weather the next few days!
Coast, Jones, Sauvie's
Coast (north/central/south, waves. Wind direction north unless otherwise noted. Swell forecast from NWS.) Sunday: SW5/LTV/S10, SW swell 8′ at 5 seconds becoming 8′ at 8 seconds. Monday: SW10-15/SW5-10/S5-10, SW 4′ @ 8. Tuesday: LTV/LTW/LTV, SW 4′ @ 7. Jones Sunday/Monday: light. Tuesday: 7-10. Sauvie's Sunday-Tuesday: light and variable.
Mt. Hood Weather forecast
On vacation unless some wintry weather happens.
Hood River Weather Forecast
Clouds stick around all day, perhaps diminishing a bit midday. Thunderstorms and widespread showers are likely after 5pm. Temps will be near 60 early and 80 later. Muggy. Light wind in the morning. Moderate to strong westerlies later. 23% chance of rainbows. Monday looks cloudy, then partly cloudy, then cloudy. Light rain falls in the morning. Thunderstorms are possible. Temps will be in the upper 50's early and low 70's later. Muggy. Light wind early. Moderate westerlies in the afternoon. 62% chance of rainbows. Tuesday looks mostly cloudy. Sprinkles are possible at any point during the day. Temps will be in the low 50's early and low 70's later. Light westerlies. 68% chance of rainbows.
Looking for a complete Columbia Gorge forecast? Looking for more humor in your weather? Obscenities? You're looking for my TATAS: Temira's Awesome Travel Advisory Service on Facebook.
Cycling
Trail reports: Whoopdee: dry. Post: mixed. 44 Road: dry. Falls Creek: good. From the 44trails.org website… Open trails: Eightmile, Fifteenmile, Bottle Prairie, Dog River, Superconnector, Cedar, Knebal, Cooks (to 1.5 miles above the 4410 road), 450 to the junction with 15 mile, Underhill. Upper 450: patches of snow and 10 trees down.
Post Canyon: the trail from the bottom of Post Canyon to Seven Streams Staging Area is now closed. It's on private land. Respect the closure. Surveyor's Ridge: clear of snow and trees. Other 44 Road Trails: clearing in progress. Cows are out on Hospital Hill. No parking at the corral. No dogs on the trails. No exceptions. Please respect the wishes of the landowners – they let us use their land, and in return, we respect their rules! New Whoopdee: open.
Local Events
Mountain View Cycles women's ride is every Thursday, bottom of Post at 5:30pm. Dirty Fingers has the Post n' Pint on Thursday evenings at 5:30pm from the shop. They also have the women's Post n' Pinot Wednesday evening at 5:30pm from the shop. The Small Boat Group does paddles every Thursday evening at 6pm. Hatch laps are the latest thing they do. Coming up next weekend, we have 12 Hours of Post at Family Man on Saturday and the third race in the Epic Paddle series, location TBD, on Sunday.
Sprinter Van of the Week!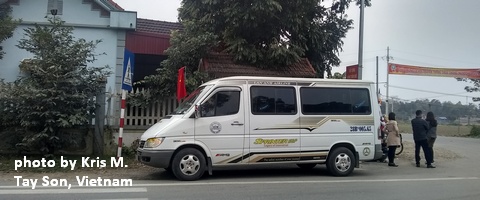 Click here for the Sprinter Van map of the world!!! Have an awesome day!