More wind. More wind. More wind.
Random Morning Thoughts
I had a really awesome massage yesterday. And an awesome meeting. And scrubbed some awesome toilets. Just thought you should know.
Please support this forecast by clicking on the photo of the forecaster and making a donation via Paypal!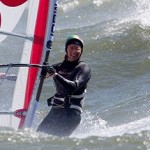 Your forecaster. Click on her to donate. Thank you!
Thank you for using this forecast. Please tell your friends about it. And if you or your friends think this service is awesome/useful/saves you gas money/makes your life more fun (that's the important part), make a donation by clicking on my photo above. Is more fun worth $50/year? $20/year? More? Less? Donate what it's worth to you (and thank you!), but $12 minimum gets you on the email list (with occasional giveaways) for a year. Don't use Paypal? You can mail a check to Temira at PO Box 841 in Hood River, 97031. Thank you!
Today's Gorge Wind – these are ranges for the average speed, not a predicted wind range. =)

Your favorite beach
Dawn
Patrol
9am-
11:30a
11:30a-
3pm
3pm-
dusk
Rooster's Rocks
cloudy
day
at the
nudie
beach
Steven's Locks
13-16
13-16
13-16
13-16
Hatchery (minus a few for Hood River)
11-15
11-15
17-21(?)
11-15
Doug's, etc.
13-16
17-21
30-35
30-35
Rufus, etc.
17-21
22-25
30-35
30-35
Roosevelt, etc.
24-27
26-30
30-35
30-35
Gorge Wind
Drum roll, please. Guess what? It's going to be f'ing windy. Again! We're at 16/17 for June now, which has got to make this the best start to the windsport season EVER. And today shall be another day for the small kites and sails.
The 7am gradients were .07/.08/.19 which doesn't really matter, because stuff moving around way up above us will make those gradients much bigger later. As an upper level low (ULL) moves east and a weather weather system swings through, we'll see the gradients and the wind jump. Expect the wind to rise to 28-32+ from Lyle (assuming the clouds burn back to Lyle) to Rufus by early afternoon. Periods of 30-35 are likely. Arlington will join the fun too with 28-32+. In the western Gorge, the clouds will probably persist, for afternoon wind at 11-15, possibly more.
We'll have less clouds tomorrow (like that's hard, with today's clouds all the way to the Idaho border), but how much less will determine exactly where the wind will be. If the models are correct, we'll start with dawn patrol at 26-30 from the Hatch to Doug's, with 30-35 likely during the day. Maryhill and Arlington will see upper twenties in the afternoon and evening.
Thursday sees an inland ridge combine with a weak ULL offshore for less wind, perhaps 10-15 to start and gusty 22-26 in the afternoon as that ULL moves inland.
Friday-Sunday are tentatively scheduled to be quite windy, so get in your Sprinter Van and come on down. Remember that Windance has a kite demo both Saturday and Sunday at Rufus.
Gorge Weather
I heard there was an amazing rainbow in Stevenson yesterday morning. I missed the Hood River rainbows yesterday, because I was in Mosier. Today is scheduled to be quite cloudy in the western Gorge. But if we aren't seeing showers now, we probably won't see them today. Rainbow chances are just 3%. Expect temps in the low 50's early and upper 60's this afternoon with the clouds breaking up during the day.
Tomorrow looks partly cloudy. Temps will be in the upper 40's early and mid 70's in the afternoon with nuking wind. Thursday looks sunny. Temps will be in the upper 40's early and upper 70's in the afternoon.
Road and Mountain Biking
The second-best road bike ride in the Gorge is open: The Forest Loop above Trout Lake. Thanks to Lora M. for that information. I got a text yesterday that the upper half of the 450 trail is now clear of trees, but its apparently pretty muddy up top.
The Clymb: free membership. Cheap gear. Temira approves. Click to join.
River Levels
The White Salmon is around 3′, the Klickitat is at 1400 cfs, the John Day reading is at 213kcfs, and The Dalles Dam is at 203kcfs.
Events – email me if I've missed any outdoor-related events
In events tonight, the Hood River Triathlon Club has their weekly practice at Rowena at 6:15 with a 500 yard swim, 2 mile run, and 7 mile bike ride. Tonight's also pickup touch rugby at the Hood River Marina at 5:30.
In trail news, someone cut the trees off the 450 Trail off the 44 Road, so it's clear, but pretty muddy up top. If you want to support the trails, you can do it by eating a burger. Head to 6th Street, order a Singletrack Burger, and they'll give $1 to the Hood River Area Trail Stewards this month and 44 Trails
Association next month.
Finally, in outdoor entertainment, Ruins Tuesday at Springhouse is today with The Crow and the Canyon playing music. Free and all ages before 7pm, $3 and 21+ after 7. I guess you only need the safety $3 after 7pm. Oh wait, it's not about safety this year. It's just a cover. See you there! Oh, and don't forget $12 Prime Rib at Cebu tonight.
Have an awesome day today!
Temira