The best snow forecast for Mt. Hood. The best wind forecast for the Gorge.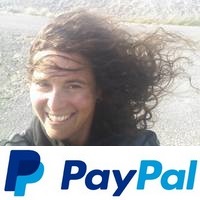 Thank you for using this forecast. Like it? Find it useful? Support it (and me!) by sending some cash my way. What's it cost to support me and get the email version? Not $99 a year. Nope. Not $49. Just $19.99 or more gets you a year. People are added to this list on Thursday and Sunday. My day job is crisis mental health, and I don't have time on other days. Thanks for your patience! Click below to contribute. Thank you!!
Credit card payments use this button
Click here to use your PayPal
Venmo: @theGorgeismyGym
Snail Mail: PO Box 841, Hood River, Oregon 97031
(note: I am not a non-profit entity. The only way to accept credit cards with a user-defined amount is to use the 'donate' button. Thanks for understanding!)

Auto-renewing subscription. New! Awesome!
The Forecast
Today's Gorge Wind – these are ranges for the average speed, not a predicted wind range. =)

Your favorite beach
Dawn
Patrol
9am-
11:30a
11:30a-
3pm
3pm-
dusk
Rooster Rock
gentlemen
start
tanning
your buns
Steven's Locks
LTW
5-10
18-22?
13-16
Swell-Hood River
LTW
5-10
18-22?
13-16
Lyle to Doug's
LTW
5-10
11-14
18-22
Rufus, etc.
LTV
LTV
LTV
LTV
Roosevelt & Arlington
LTV
LTV
LTV
LTV
Gorge Wind Forecast
Light westerlies and filtered sunshine start your Friday. A passing disturbance kicks the westerlies up a notch this afternoon. For the weekend, we're looking at moderate westerlies followed by a chance of stronger, gustier westerlies for the first half of next week.
Warm temps and somewhat muggy weather will push you towards this river on Friday. Westerlies will only cooperate for folks who like it moderate; expect 13-16 at Viento early in the day with 3-10 everywhere else. We can leave the eastern Gorge out of the picture; it'll just be hot and sunny and windless today. The light wind we have this morning sticks around everywhere until early afternoon. Westerlies start to build as a weak thermal gradient aids the cause. You'll eventually have 12-15 from Stevenson to Swell with 18-22 from Mosier to The Dalles. A weak disturbance this afternoon makes the wind up-and-down and throws a small chance of thunder into the picture west of Mosier. River flow is 230kcfs, river temp is 54F, and high temp forecast is 82F.
Offshore high pressure runs the Saturday show. Modes suggest moderate westerlies, but it would be no surprise if the Columbia outperforms predictions. The day starts with 7-10 from Viento to Hood River with light westerlies everywhere else. By late morning the wind rises to 14-17 from Stevenson to Mosier. After that: slow and steady build to 21-24 from Stevenson to The Dalles. High temp: 84F.
Sunday is another warm, windy day. A front approaching from the NW adds some gustiness to the picture, especially in the afternoon. Morning wind: 12-15 from Viento to Mosier with 5-10 elsewhere. Afternoon: gusty 23-26 from Stevenson to Rufus and 20-23 at Arlington late in the day. It's quite likely that the wind will only last a couple of hours at Swell; it does not do well with this particular setup. High temp: 84F.
Models are far from agreeing on the weather details from Monday through Wednesday. In the big picture, we have a cold front dropping down from the NW. This sets up stronger westerlies, but the situation is far from ideal. That said, if your preference is for stronger wind, you'll want to watch Monday and Tuesday.
Coast, Jones, Sauvie's
Coast (north/central/south, waves. Wind direction north unless otherwise noted. Swell forecast from NWS.) Friday: 20-25/25-30/30-40, W swell 4′ at 9 seconds. Saturday: 15-20/20-25+/30-40, W 3′ @ 10. Sunday: 10-15/15-20+/30-40, W 3′ @ 9. Jones Friday: 19-22. Saturday: 19-22. Sunday: 21-24. Sauvie's Friday: 15-18. Saturday: 15-18. Sunday: 13-16.
Mt. Hood Weather forecast
On vacation unless some wintry weather happens.
Hood River Weather Forecast
High clouds stick around today. Cumulus joins this afternoon with a tiny chance of thundershowers. Temps will be in the upper 50's early and low 80's later. Moderate westerlies. 0.5% chance of rainbows. Saturday looks sunny. Temps will be in the upper 40's early and mid 80's later. Moderate westerlies. No rainbows. Sunday will also be clear and sunny. Temps will be near 50 early and in the mid 80's later. Moderate to strong westerlies. No rainbows.
Looking for a complete Columbia Gorge forecast? Looking for more humor in your weather? Obscenities? You're looking for my TATAS: Temira's Awesome Travel Advisory Service on Facebook.
Cycling
Post Canyon: clear to the top. Surveyor's Ridge: clear of snow and trees. Other 44 Road Trails: clearing in progress. Cows are out on Hospital Hill. No parking at the corral. No dogs on the trails. No exceptions. Please respect the wishes of the landowners – they let us use their land, and in return, we respect their rules! New Whoopdee: open. Other news: Mountain View Cycles women's ride is every Thursday, bottom of Post at 5:30pm. Dirty Fingers has the Post n' Pint on Thursday evenings at 5:30pm from the shop.
Sprinter Van of the Week!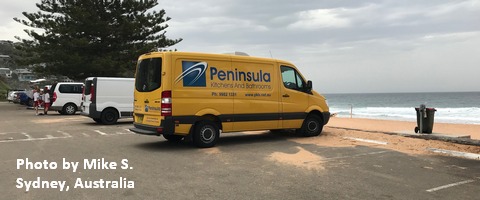 Click here for the Sprinter Van map of the world!!!
Local Events
Not much happening thanks to the pandemic… Have an awesome day!