This is an amazing place, isn't it?
Random Morning Thoughts
It's a warm and sunny day in mid-June. You are in one of the world's most incredible places. Or maybe you just live close enough to visit regularly. Stop for just one moment and be really stoked about that.
Please support this forecast by clicking on the photo of the forecaster and making a donation via Paypal!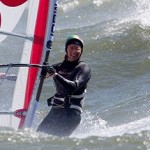 Your forecaster. Click on her to donate. Thank you!
Thank you for using this forecast. Please tell your friends about it. And if you or your friends think this service is awesome/useful/saves you gas money/makes your life more fun (that's the important part), make a donation by clicking on my photo above. Is more fun worth $50/year? $20/year? More? Less? Donate what it's worth to you (and thank you!), but $12 minimum gets you on the email list (with occasional giveaways) for a year. Don't use Paypal? You can mail a check to Temira at PO Box 841 in Hood River, 97031. Thank you!
Today's Gorge Wind – these are ranges for the average speed, not a predicted wind range. =)

Your favorite beach
Dawn
Patrol
9am-
11:30a
11:30a-
3pm
3pm-
dusk
Rooster's Rocks
sunny
day
for
tanning
at the
nudie
beach
Steven's Locks
10-15
10-15
17-21
23-26+
Hatchery (minus a few for Hood River)
10-15
10-15
17-21
gusty
23-26+
Doug's, etc.
10-15
10-15
17-21
gusty
23-26+
Rufus, etc.
10-15
10-15
15-18
17-21
Roosevelt, etc.
10-15
10-15
15-18
17-21
Gorge Wind
Before I forget, tonight is the annual Pray for Wind Party benefiting CGWA's Gorge Groms windsurfing program, creating new little windsurfers with easy access to little windsurfer gear. Stonehedge Gardens, 6-8pm. $20 for adults. $10 for kids. Great raffles and food. Be there, even if you don't have little windsurfer groms in the family, because more windsurfers (and more kiters too), are good for the windsports industry!
If you are looking for wind today, you'll likely have to wait a little bit, as an offshore low has changed the paradigm. Expect 10-15 for much of the day from Stevenson to the eastern launch sites. The wind will slowly pick up after noon, rising to 22-25 from Stevenson to Mosier, around 4pm, likely being steadiest and strongest at Stevenson today. The wind will continue to pick up after that, rising to gusty 24-28 from Stevenson to (maybe) Maryhill for the after-work session.
Tomorrow sees more clouds in the morning from a frontal passage, leaving us with leftover gusty westerlies at 17-21 through much of the Gorge. As high pressure rebuilds off the Cali coast, we'll see 23-26 from the Hatch to The Dalles by 2pm, picking up to 26-30 at the Lyle and Maryhill stretches late in the afternoon. Stevenson will likely see 15-18 tomorrow.
Saturday and Sunday are now looking iffy as offshore lows rotate off the coast. That said, I think we'll see 13-15 on Saturday, maybe more in the afternoon, and 17-21 on Sunday. Isn't it amazing how much the long-range forecast changes over the course of the week? I try and give people driving from far places some advance notice, and it doesn't seem to work out all that often…
Gorge Weather
I saw a rainbow in the waves breaking on the rocks yesterday, so it was a good day! There won't be any rainbows today. Expect sunny weather this morning with increasing high clouds this afternoon and a chance of very light sprinkles tonight. Temps will be in the mid 50's early and upper 70's in the afternoon.
Tomorrow starts with partly cloudy sky and a 13% chance of rainbows in Hood River. Same chance of sprinkles. The sky will clear in the afternoon. Temps will be in the mid 50's early and upper 60's in the afternoon. Saturday looks sunny with temps in the low 50's early and mid 70's in the afternoon.
Road and Mountain Biking
It looks like a very nice morning for a road bike ride. Tonight is the Post n' Pint mountain bike ride out of Dirty Fingers at 5:30pm. All you have to do is complete the ride, and you'll be handed a free cold pint of beer after you finish. If you're a woman road biker, there's an all-paces, no-drop ride at The Dalles City Cyclery at 5:30pm.
The Clymb: free membership. Cheap gear. Temira approves. Click to join.
River Levels
The White Salmon is at 3'ish. The Klickitat is at 1320cfs. The John Day dam is putting out 175-221kcfs and The Dalles dam is reading 198kcfs.
Events – email me if I've missed any outdoor-related events
Tonight is the annual Pray for Wind party and fundraiser for the Gorge Groms windsurfing program – Head to Stonehedge Gardens in Hood River for dinner, drinks, raffles and more. It's $20 for adults and $10 for kids.
Also tonight, there's pickup touch rugby at Henkle Middle School at 3:30 and there's an all-paces women's road bike ride leaving The Dalles City Cyclery at 5:30. The fast-paced Post n' Pint mountain bike ride leaves Dirty Fingers at 5:540. Complete the ride and you earn a free pint of beer.
Tomorrow, Saturday and Sunday, Skibowl hosts the Northwest Cup downhill mountain bike race. On Saturday and Sunday, Windance has a free kite demo and BBQ at Rufus. On Saturday morning at 8, the Hood River Running club hits Post Canyon, from 10-1 there are skateboard contests at the Hood River Skatepark, and from 2-6 Saturday, our local women's mountain bike race team, the Dirty Harlots, have a car wash fundraiser at Dirty Fingers. Sunday is the Tour de Hood road bike ride, giving you the chance to ride Three Summits fully supported. No iodine tablets needed.
Have an awesome day today!
Temira