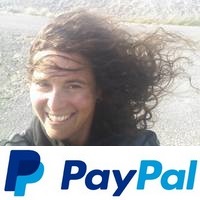 Thank you for using this forecast. Like it? Find it useful? Support it (and me!) by sending some cash my way. Why? It takes me an hour or two each morning to produce this, and it makes your life better, safer, and more fun. That's worth something! You can get the email version sent to you. Not $99 a year. Nope. Not $49. Just $12.34 or more gets you a subscription. Click below to give financial support. Thank you!!
Credit card payments click here. Click here to use your PayPal
Venmo: @theGorgeismyGym
Snail Mail: PO Box 841, Hood River, Oregon 97031
(note: I am not a non-profit entity. The only way to accept credit cards with a user-defined amount is to use the 'donate' button. Thanks for understanding!)

Auto-renewing subscription. New! Awesome!
The Forecast
Mt. Hood Snow Forecast – 5000′

4a-8a
8a-12p
12p-4p
4p-8p
8p-4a
Tuesday
6500′->6000′
Wednesday
5500′-6500′
Thursday
6500′
Mt. Hood Weather Forecast
Mt. Hood is starting out Tuesday in the sunshine. This is probably the last chance for sun this week on the hill, so you'll want to take advantage of it. Clouds move in for Wednesday and Thursday. Models mostly agree on some precip on Friday with the snow level around 5500-6000′. After that, models agree on more "active" weather, but there's significant disagreement on precipitation amounts and types. Generally speaking, though, the Northwest will be under SW flow, raising temps above freezing at ski resort base elevations.
For Tuesday, expect a clear morning and mostly cloudy afternoon on the mountain. The free air freezing level will be 6500′ all day (temps in the mid-upper 30's) and 6000′ overnight. Wind will be WSW 10-15 early, SW 10-15 in the afternoon, and WSW 15-20 overnight.
Wednesday looks cloudy and dry all day. The free air freezing level will be 6000" early, 5500′ in the afternoon, and 6500′ overnight. Wind will be WSW 15-20 early, SW 5-10 in the afternoon and overnight. Clouds continue on Thursday with the freezing level at 6500′. Light SW wind turns more southerly as a system approaches, eventually building to SSW 15-20 overnight.
Precip moves in Friday midday. While there's some disagreement about temps and snow level, the track of this system indicates warm air. For now, let's say the snow level will be 6500′ early and 5500-6000′ from mid-morning on. About 0.2-0.3" water value (WV) falls during the day as rain, snain or mixed precip. No accumulation at 5000′. Another 0.3" WV falls overnight. Same: rain, snain, mixed precip. Wind Friday will be SSW 20-30 during the day, swinging around to SW 25-30 in the afternoon and evening.
Model predictions for temps and precip over the weekend are inconsistent. Generally speaking, as of Tuesday morning, it appears we'll have some intensity of precipitation with mountain temps leaning towards the "too warm" range.
Gorge Wind Forecast
Easterlies continue for… well, quite a while. For Tuesday, they'll be 20-25 near rooster in the morning with 10-15 near Stevenson. The wind backs off to 10-15 at both locations Tuesday afternoon. Wednesday starts with 20-25 at Stevenson and Rooster. In the afternoon, the wind backs off to 10-15 near Stevenson and 5-10 near Rooster. Thursday starts with 25-30 at Stevenson and Rooster. In the afternoon, the wind picks up to 35-40 near Rooster and 20-25 near Stevenson.
COAST, JONES, SAUVIE'S: Detailed forecast is back on winter break.
Hood River Weather Forecast
A giant and intense Nothing is sitting over the Gorge this Tuesday morning. Models indicate it will break up this afternoon. I feel skeptical. Temps will be in the upper 20's early and upper 30's later. East wind. No rainbows. Nothing remains on Wednesday followed by afternoon clouds. Temps will be in the mid 30's early and low 40's later. East wind. No rainbows. Ditto on Thursday. Precipitation returns on Friday in the form of rain in Hood River and maybe some other stuff in other select areas. Read the TATAS for more details.
Looking for a complete Columbia Gorge forecast? Looking for more humor in your weather? Obscenities? You're looking for my TATAS: Temira's Awesome Travel Advisory Service on Facebook.
Road and Mountain Biking
Well… now there is snow all over the trails. Post Canyon is likely still rideable due to it being frozen solid and not much snow making it through the canopy. Stay off Syncline due to freeze-thaw potential. Same for Whoopdee and hospital hill. Upper elevation trails near Mt. Hood are probably buried now, but trails on the Washington side may still be clear.
Upcoming Events
It's Tuesday: at 6am on Tuesday's, you can do the Kaino's coffee run in The Dalles for a free cup of coffee, or you can do Zen meditation at Trinity Natural Medicine in Hood River. At 5:15 tonight, there's a silent hour of meditation at Yoga Samadhi, and there's guided meditation at 6:30. There's free youth yoga at HAVEN in The Dalles at 6, and there's Zumba Gold at the Hood River Adult Center at 6.
White Sprinter Van of the Week!
Click here for the White Sprinter Van map of the world!!!
Random Morning Thoughts: on vacation.
Click here for the full events calendar.
Have an awesome day today!
Temira