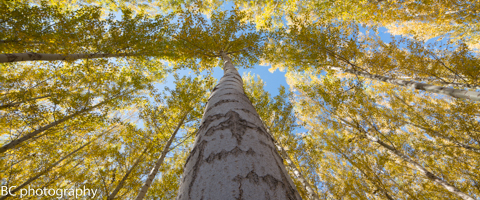 Random Morning Thoughts
Happy New Year. Mine started out with me dreaming I was ripping down a wide-open ski hill turning really hard to get face shots. The further I went down the hill (at super high speed), the less coverage there was. I had to jump over streams and rocks and thin spots, and every time I did that, I landed perfectly and just kept going. I was scared on the first couple of jumps, because I thought I might land on rocks and crash, but after a few safe landings, I built up my confidence. I realized it was going to be fine, and I just kept jumping over the rough spots.
When I got to the bottom, I turned to the person next to me and said, "That was the best run ever!". I guess that'll be my metaphor for the next year: keep jumping over the rough spots, because no matter what happens, I'll always stick the landing. Oh, and I sure as hell hope I get some real face shots soon. I don't know what it is about snow flying in my face while I ski, but it's right up there for best thing ever. Anyway, may all your runs be the best ever this year (both during and in hindsight), and may all your landings be safe and perfect and lead to more good turns. Happy New Year from me to you.

Thank you for using this forecast!
Click on my photo to support it with a donation.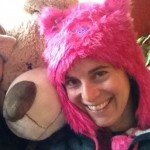 Thank you for using this forecast. Does it save you time, gas money, or help you find more wind, powder, or just plain fun stuff to do? Please make a donation to keep it going! Use it here for free or get on the mailing list for wind for the summer and Mt. Hood snow in the winter. Just click on my photo to donate. The email isn't $99/year. Not $50/year. No, just $12.34 or more gets you on the list for 12 months, and sometimes there are cool prizes. Donate via PayPal/CC by clicking on my happy photo below. Don't PayPal? You can send a check to Temira @ PO Box 841 in Hood River. Thank you for your support, and thank you for trusting my forecast. You guys mean the world to me.
---
Mt. Hood Snow Forecast – 5000′

4a-8a
8a-12p
12p-4p
4p-8p
8p-4a
Today
Tomorrow
The day after
Mt. Hood Snow
Today looks like a sunny and warm day on Mt. Hood with some high clouds in the afternoon for filtered sun. We'll see the free air freezing level around 8000′ with temps rising to the mid 30's between 4000′ and 8000′. Wind will be N 20 early and N 15 in the afternoon.
Friday looks cloudy with some very light, intermittent, and probably unnoticeable sprinkles unlikely but possible during the day, followed by less than .1" of mixed precip overnight. Not much to talk about there. We'll see the snow level at 8000′ early, 7000′ around 1pm, and 6000′ by 4pm, falling to 1500′ by Saturday morning. Wind will be NW 20 early, WNW 35 midday and WNW 40 in the evening.
Saturday starts off clear, and then high clouds move in midday. The snow level will be 1000-1500′ all day. Temps will rise overnight, but will likely stay right around 32F from 0-6000′ until Sunday morning. No precip. Wind will be NW 35-40 early, NW 20-25 midday and W 30 in the afternoon as the next system approaches.
Sunday's weather depends on the exact storm track. Right now it looks like it will go north, which is a very good thing, as it's a warm and wet system. Inches of precip are predicted for the central and northern Washington Cascades. At this point, it looks like we'll see the snow level rise from near the surface to 5500′ by midday and then to 7000′ in the afternoon. Unknown amounts of precip will fall. We gotta wait to see the storm track. More importantly, the wind is going to be nuking on Sunday: W 40 early and W 60 by midday.

Gorge Wind
Yep. It's nuking: 58 mph at Rooster, 35mph at Steven's Locks. Lesson of the day: when the cold pool is less deep, the air is funneled through the Gorge better, for more nukingness. The wind chill at Rooster this morning is 6F. Anyway, expect continued nukage all day. Tomorrow starts with E 30-35 and switches to W 20-23 in the afternoon through the whole Gorge. It might take longer to switch than predicted, and the westerlies might be less strong than models think. That happens a lot in these cold pool scenarios. Expect light and variable wind on Saturday and Sunday.

Gorge Weather
We'll have a clear start to the day (I'm making an assumption, because I don't want to go outside and freeze my buns off), followed by some high clouds this afternoon. Temps will be in the teens early and the low 30's this afternoon. No rainbows. Tomorrow looks cloudy. Temps will be in the mid 20's early and the upper 30's in the afternoon, assuming the models are correct in switching the wind from east to west. The upper valley, however, may not warm up, and may drop below freezing again overnight.
We'll see a little precip (like .1" or less) Friday night, and that's probably going to fall as freezing rain in Odell and Parkdale. Here in Hood River, we'll probably see rain, but there is a chance of a touch of the icy stuff Friday evening into Saturday morning. No rainbows Friday. Saturday looks partly cloudy, or maybe we'll have that crappy inversion cloud. We might see a few sprinkles in the morning. Temps will be right at or just above freezing early, rising into the upper 30's in the afternoon. Rainbow chances are 12%. Sunday's weather depends on the storm track. Call it cloudy with a chance of sprinkles right now.

White Sprinter Van TinyHome of the Day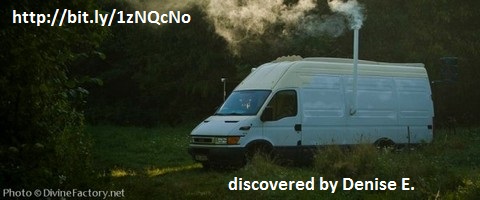 Road and Mountain Biking
I went for a ride on Whoopdee yesterday. I was the only one there. When I got home, I looked at my Garmin record, and the temp was between 21 and 30 degrees. Yes, it was cold. For the most part, the trail was in good shape, with just a bit of freeze-thaw at the finish. I started around 10:30am. I think starting later would have been bad for the trail, so if you're going to do it, do it early. I can only imagine the freeze-thaw mess at Syncline. Post is probably fine. Speaking of Post, Dirty Fingers has a group ride today, the Post n' Pint, at 11am, followed by college football bowl games starting at 2pm.


The Clymb: free membership. Cheap gear.
Temira approves. Click to join.
Temira's annual birthday card request! =)
It's that time of year again. The time of year when I get a little older. It's the time of year when I let myself ask for what I need. And what I need this year, just as I did last year, is affirmation from y'all. So, I'm asking for birthday cards. Or birthday notes. Or birthday postcards. I know you're busy. This means a lot to me. Send along a card telling me why you love me, why we're friends, what kind of difference I make in your world, and whatever else you'd like to say. Thank you so much for your time, energy, and your love. My address: Temira Lital / PO Box 841 / Hood River, OR 97031
Upcoming Events
It's New Year's Day, and as mentioned above, Dirty Fingers has a Post n' Pint ride happening at 11am, followed by bowl games at the shop. There's community yoga, free or by donation, at Yoga Samadhi at 9:30, with all proceeds going to a local food bank. At 10am today in Lyle, it's the Great Eagle Outing, with spotting scopes, wine, cheese, and hopefully, lots of Golden and Bald Eagles. $10, proceeds go to Gorge Community Foundation. I really dunno about that 10am Polar Bear swim at Maryhill. It's 15 degrees here in Hood River. That just seems like a bad idea.
Have an awesome day today!
Temira