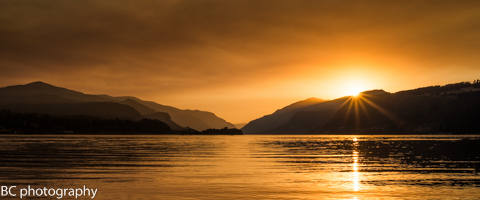 Random Morning Thoughts
I was on the phone last night yapping with a friend about some stuff, and she mentioned she had some medical procedure coming up and that she was kinda freaked out. So I said, "Hey, dude, do you want me to come with you?" And she was like, "Oh, that would be awesome – I would never think to ask anyone to come with me."
Well let me tell you what: I am so honored that she's letting me come with her. It would kill me to think of one of my best buds headed to the hospital all freaked out with nobody to keep her company. I've been there. That sucks. Plus, it's good to have a backup, because when you're already anxious and involved in the doctor-patient power dynamic, you're not thinking clearly enough to advocate for yourself. That's all cool and good, but really I'm just stoked she said yes and I can help make this easier for her.
Here's my point: your friends really do want to help you out, and if they're good friends, you're doing them a favor by asking. For reals. I can assure you I'm going to get at least as much out of her company on that day as she'll get out of mine. So there. Add that to your resolutions list: "I'm gonna let my friends help me more in 2015".

Thank you for using this forecast!
Click on my photo to support it with a donation.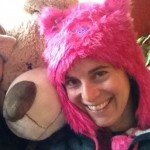 Thank you for using this forecast. Does it save you time, gas money, or help you find more wind, powder, or just plain fun stuff to do? Please make a donation to keep it going! Use it here for free or get on the mailing list for wind for the summer and Mt. Hood snow in the winter. Just click on my photo to donate. The email isn't $99/year. Not $50/year. No, just $12.34 or more gets you on the list for 12 months, and sometimes there are cool prizes. Donate via PayPal/CC by clicking on my happy photo below. Don't PayPal? You can send a check to Temira @ PO Box 841 in Hood River. Thank you for your support, and thank you for trusting my forecast. You guys mean the world to me.
---
Mt. Hood Snow Forecast – 5000′

4a-8a
8a-12p
12p-4p
4p-8p
8p-4a
Today
Tomorrow
The day after
Mt. Hood Snow
The sky is clear on Mt. Hood this morning and the stars are twinkling above the lights of the snow cats. We'll see a sunny day on the hill with the free air freezing level (FAF) around 6500′, with a bubble of just-above-freezing air between 6k and 7k or so. Wind will be N 25 all day.
Thursday also looks clear to start with high clouds moving in during the afternoon. The FAF level will be 8000′ with temps in the mid 30's between 5000′ and 8000′. Wind will be N 20 early and NW 20 in the afternoon.
Expect a cloudy day on Friday with a chance of a few sprinkles or flurries. Models are all over the place right now, so let's not make any plans based on this uncertain forecast. It looks like the FAF will be around 7500′ early and 1500′ in the afternoon with NW wind at 20 early and 45 in the afternoon.
The weekend looks dry, and as of right now, it looks like the next weather system will come in as rain on Sunday night. But that, of course, is a long, long time from now and lots could change.

Gorge Wind
It's officially nuking at Rooster this morning with the iWind/iKite sensor reporting 53mph. That gives us a wind chill of 6.8 degrees. Maybe not the best day for kiting or windsurfing? Expect easterlies at 30-40 at Steven's Locks and 50-60 at Rooster all day today. Tomorrow starts with E 50-60 and drops to E 30-40. The wind switches around on Friday for W 15-18 early and W 24-28 in the afternoon, likely strongest from Steven's Locks to The Dalles, possibly Maryhill.

Gorge Weather
It's a cold and clear morning in the Gorge, with temps in the teens by the river and the single digits in the upper valleys. Expect the day to warm up into the upper 20's with a bit of an east breeze. No rainbows. Tomorrow will probably be clear, with some high clouds in the afternoon. Temps will be in the teens early and the low 30's late in the day. No rainbows. Friday brings a cloudy start, probably high clouds. There's a slight chance of precip during the day, but models are all over the place, so we'll have to wait and see. Temps will be in the low 20's early and the mid 30's in the afternoon.

White Sprinter Van of the Day seeing mental health help at Western Psych (This is a transportation service van, not a client, FYI – no privacy was violated.)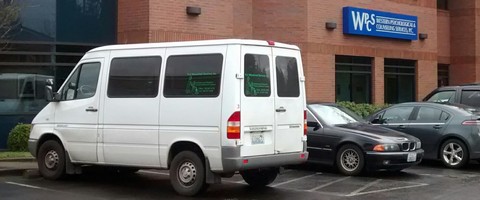 Road and Mountain Biking
Oz posted photos of frozen Post yesterday. It looked awesome. That means you can ride Post, Hospital, or Whoopdee today. Syncline, likely, will warm up in the sunshine and become a boggy mess of freeze-thaw mud. Looks like there's probably snow at the top of Nestor, so that's out for now, but perhaps you could go check for me? If you'd like to keep your hands warm, pick up a pair of Bar Mitts, keeping Temira's hands from turning white for the past year.


The Clymb: free membership. Cheap gear.
Temira approves. Click to join.
Let's face it: sometimes the weather is too cold/wet/grey to use the Gorge as your gym. That's when you head to the Power Station. Good vibe. Lots of friendly coaches. And free 10 Speed Coffee. Plus, it's warm there. Turn off your heat, take off some of that technical clothing, and come hang out in the gym. The gym is your gym, for a little while anyway!
Upcoming Events
Happy Wednesday. There's a 5k race in Stevenson today at 9am. It's called "The Last 5k" or something like that. The information for the race says they will be going for a dip in a creek after the race. I doubt that will happen, as the creeks and waterfalls are all frozen. Tonight is New Year's Eve. Skibowl and Meadows are open late with parties. Tomorrow morning is the Great Eagle Outing: "Eagle expert Tim Pitz will educate folks on the Eagles that are showing up in droves along the Klickitat. We will have spotting scopes aimed at the sandbar, and guided walking tours to "the lagoon" will be led by Tim. Lots of wine, cheeses, etc. and a suggested $10 tasting fee donation to the GCF." I just quoted that, obviously. But it sounds cool. There's also that Polar Bear swim at Maryhill Park, perhaps, although that's probably not a good idea.
Have an awesome day today!
Temira