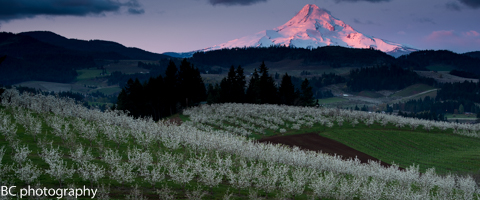 Random Morning Thoughts
I had an interesting conversation the other day with someone who means a lot to me. This person suggested that I should take a hard look at how I interact with other people and perhaps hug less people and slow down the flow of personal information that people are willing to share with me shortly after meeting me. I've been thinking long and hard about this.
I think we're all essentially who we are, and trying to change the superficial mechanics of what we do is not going to change our core selves. We can look at our motivations during a given interaction, but changing our actions won't work, because it goes against our motivations. I know. I'm being confusing.
For example, say I'm having a conversation with someone, and she tells me I should do this or that. I get upset, and I snap at her. But why do I snap? Am I angry because I shared something personal and now I feel threatened and want this person out of my life? Am I angry because I feel she's telling me I'm a bad person for being the way I am? Am I pissed off because I feel I can handle all my own stuff without assistance? I can tell myself not to snap at people, but I'm still going to get angry inside, and without understanding the "why", changing the actions won't change my feelings. So, what I'm suggesting is that if we want to change "who" and "what" we are, we have to look long and hard at "why" we are. That is all for today. Have a great day.

Thank you for using this forecast!
Click on my photo to support it with a donation.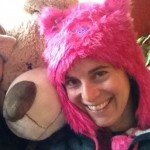 Thank you for using this forecast. Does it save you time, gas money, or help you find more wind, powder, or just plain fun stuff to do? Please make a donation to keep it going! Use it here for free or get on the mailing list for wind for the summer and Mt. Hood snow in the winter. Just click on my photo to donate. The email isn't $99/year. Not $50/year. No, just $12.34 or more gets you on the list for 12 months, and sometimes there are cool prizes. Donate via PayPal/CC by clicking on my happy photo below. Don't PayPal? You can send a check to Temira @ PO Box 841 in Hood River. Thank you for your support, and thank you for trusting my forecast. You guys mean the world to me.
---
Mt. Hood Snow Forecast – 5000′

4a-8a
8a-12p
12p-4p
4p-8p
8p-4a
Today
Tomorrow
The day after
Mt. Hood Snow
The long-range forecast has taken a bit of a turn for the worse for Mt. Hood, but maybe it'll turn back around by Sunday and Monday. In the meantime, today starts off clear, quickly becoming cloudy, with the free air freezing level around 8000′ in the morning and 7000′ in the afternoon, falling to 3000′ around 10pm and 1000′ by tomorrow morning. We'll see a very slight chance of a few light sprinkles during the day today, followed by steady light mist or mixed precip after 1am, for no accumulation. Wind today will be NW 20 during the day, rising to NW 35-40 after 4pm.
Tomorrow starts off clear or partly cloudy with the free air freezing level at 1000. Warmer air moves in over top, bringing temps up to 32 degrees or so all the way to 6000′ by afternoon. The freezing level will go to 2000′ overnight. We'll see no precip during the day, but we'll see wet snow or sleet starting around 1am. Wind tomorrow will be NW 30 early, WNW 25 in the afternoon and W 40 overnight.
Sunday looks interesting. If the models hold…. we'll see the snow level around 2000′ early with warmer air moving over the top. That should give us snow during the morning, switching to sleet or freezing rain by noon and rain in the afternoon, when the snow level will rise to a pineapple-flavored 10,000′. We'll see .3-.4" by 4pm, followed by heavy rain through Monday morning, for up to 2" of rain overnight. Or maybe the storm track prediction will shift back to the north and we'll get off lucky. Wind on Sunday will be W 40 early, W 45 midday and W 50 in the afternoon.
If the long-range models are right, the rain keeps on coming on Monday, with the snow level at 10,000′ early and 7500′ in the afternoon along with nuclear-force wind of WNW 65mph. Cool.
Gorge Wind
It's nuking again this morning, and the nukage is driven by a .13 gradient. I have no idea of the exact nukage, because I forgot to renew my iWind/iKite account. But according to wind on the water, it's 25-38 at Corbett. So let's call it 50-60 at Rooster. Expect the wind to drop quickly today, becoming light in the afternoon and switching to west wind in the early evening. There's even a chance of W 18-21 this afternoon from Steven's Locks to The Dalles.
Tomorrow brings W wind at 10-13 early, becoming light in the afternoon. On Sunday, expect light easterlies for much of the day, becoming strong westerlies after dark.

Gorge Weather
We'll start off with a partly cloudy day, but clouds will move in quickly. Temps will be in the upper teens early, and supposedly in the upper 30's this afternoon. I'm not buying that. I think we'll stay in the low 30's. Maybe just above freezing, at best. Anyway, NOAA's calling for some light precip today, but the models aren't showing that. Models do show a bit of light precip tonight, and they show the wind switching to west. So… I think we'll see a trace of freezing rain tonight in the Upper Valley and Odell with a trace of rain at river level. No rainbows.
Tomorrow starts off with low clouds – partly cloudy low clouds, most likely. Temps will be just above freezing early, rising to the upper 30's in the afternoon. There's a very slight chance of some flurries or sprinkles early, but the freezing level will be so low that rainbows are unlikely. Call it 4%. Interesting stuff happens tomorrow night, with the temp forecast a bit unclear and moisture headed our way. It's likely we'll just see rain, but the Upper Valley might see some freezing rain.
Sunday looks cloudy with temps in the mid 30's early and the low 40's in the afternoon. It's gonna be light rain for much of the day, becoming heavy after 4pm. Rainbow chances are 67%. Monday looks wet.

White Sprinter Van of the Day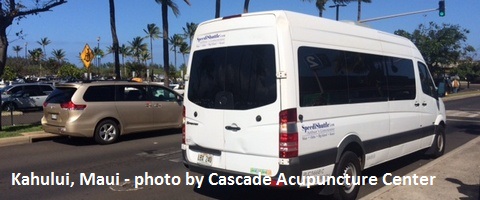 Road and Mountain Biking
I went for a jog in Post Canyon yesterday, and the dirt was frozen concrete-solid. I was jogging at Family Man, and the Boot. Okay, there were a few thawed spots, but all-in-all, the dirt was great. It should be great again today, especially in the trees. Avoid Syncline, because the sun hits it, avoid Whoopdee after about 10am, and you'll have a great day. The roads are good too, and will be better this afternoon as the wind drops (if we don't get freezing precip), so if you can figure out how to stay warm on a road bike, you could do that too.


The Clymb: free membership. Cheap gear.
Temira approves. Click to join.
Temira's annual birthday card request! =)
It's that time of year again. The time of year when I get a little older. It's the time of year when I let myself ask for what I need. And what I need this year, just as I did last year, is affirmation from y'all. So, I'm asking for birthday cards. Or birthday notes. Or birthday postcards. I know you're busy. This means a lot to me. Send along a card telling me why you love me, why we're friends, what kind of difference I make in your world, and whatever else you'd like to say. Thank you so much for your time, energy, and your love. My address: Temira Lital / PO Box 841 / Hood River, OR 97031
Upcoming Events
Today is Friday, and that means I'm missing Heather's awesome 10 Speed Coffee run at 7am. I can't be there, but you can. 4.5 miles with road, stairs and trails gets you a free cup of coffee and maybe a donut too. It's super fun. I recommend it. There's a trail run at the bottom of Post Canyon at 8am tomorrow, and there's the Cold Lap cyclocross ride out of Dirty Fingers at 3pm.
Have an awesome day today!
Temira