The best snow forecast for Mt. Hood. The best wind forecast for the Gorge.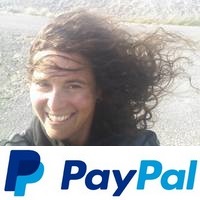 Thank you for using this forecast. Like it? Find it useful? Support it (and me!) by sending some cash my way. What's it cost to support me and get the email version? Not $99 a year. Nope. Not $49. Just $19.99 or more gets you a year. People are added to this list on Thursday and Sunday. My day job is crisis mental health, and I don't have time on other days. Thanks for your patience! Click below to contribute. Thank you!!
| | |
| --- | --- |
| | |
| | Auto-renewing subscription. Easy. Awesome. Set and forget! |
Thank you for contributing and keeping this forecast going! Not ready to subscribe? No problem – please share this forecast with all your friends too! I appreciate your support!
The Forecast
Today's Gorge Wind – these are ranges for the average speed, not a predicted wind range. =)

Your favorite beach
Dawn
Patrol
9am-
11:30a
11:30a-
3pm
3pm-
dusk
Iwash (Rooster) Rock
wet
rainy
buns
complainy
Stevenson
18-21
18-21
13-16
11-14
Viento
20-25
20-25
15-20
10-15
Swell-Hood River
18-23
18-23
11-14
11-14
Lyle to Doug's
11-14
11-14
11-14
11-14
Rufus, etc.
26-29
27-31
26-29
20-23
Roosevelt & Arlington
26-29
27-31
26-29
20-23
Gorge Wind Forecast

It's Sunday, and the westerlies are working out just as forecast – iWind/iKite sensors were reading 25-29 from Maryhill east to Threemile to start the day. Get it early – models think the wind will die off after 1pm. If you miss it, you have a couple days of strong easterlies on tap for make up sessions!
Sunday's pressures start at 30.22/30.13/30.00 for gradients of 0.09 and 0.13 with unseen assistance from offshore high pressure. We'll see the wind rise to 27-31ish from Maryhill to Boardman and hold through 1pm. After that, the wind drops to 20-23 in that previously windy stretch. West of The Dalles, expect gusty 18-23 (less near Hood River) this morning with gusty 11-14 this afternoon. Lyle to Doug's are unlikely to perform well today – they were in the low double digits this morning. They may pick up to the low 20's this afternoon, but you'll be better served to head farther east. Plus you can get food at Amayah's on the way home. River flow yesterday was 119-141kcfs, river temp is 52F, and high temp forecast is 48F. Note: that's the 100F combined water/air temp. Keep your buddies in sight, wear a PFD and helmet, and have some sort of self-rescue plan in place.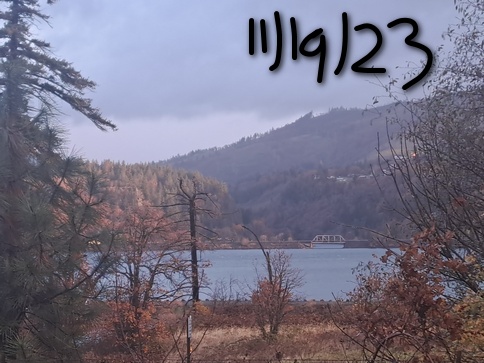 High pressure surges inland on Monday and sets us up for building easterlies. They start at 20-25 with sub-freezing temps from Iwash to Stevenson. Afternoon wind builds to 40-50 at Iwash (Rooster) Rock and 30 at Stevenson. High temp: mid 40's under sunny sky with afternoon high clouds west of Hood River. Tuesday starts with 40-50 at Iwash and 30-35 at Stevenson. Get on it. By 1pm, the wind drops to 20-25 (maybe that's actually better for your needs!). By 4pm, it falls to 15mph. Lesser easterlies are forecast on Wednesday. Looking deeper into the future, it's easterlies or nothing; no sign of west wind in the next week to 10 days. Make the most of today!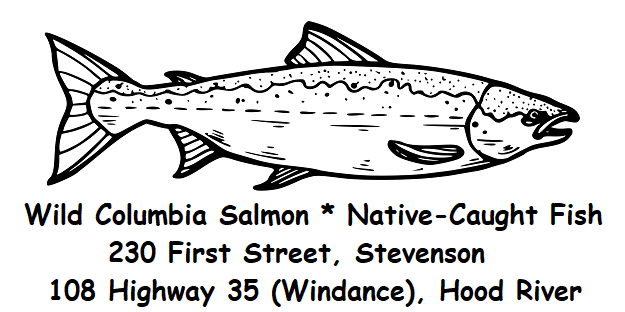 FORECAST SPONSORED BY / AWESOME COMPANIES TO SUPPORT
Jones, Sauvie's, Coast – On vacation 'til summer unless otherwise noted
Mt. Hood Snow Forecast – intermittent forecasts until ski season
A weather system blasted through overnight, and it'll add to the snowpack today as strong west-northwest wind wrings all the available moisture out of the cloudy. The weather then turns dry, warm, and sunny on the slopes for a couple days. A round of light rain that turns to light snow is in the cards for Wednesday into Thursday. After that, models offer up at least a week of dry weather.
Overnight into this morning, Timberline picked up 3" of new. The snow level today will be 2500′ this morning, 2000′ or so this evening, and the free air freezing level will drop to 0′ under clear sky tonight. About 0.6" water equivalent (WE) is forecast today for 5-7" of new snow. A few flurries this evening don't last long – the night finishes clear and starry. Wind: WNW 45 this morning, NW 30-40 this afternoon, and variable to 10 overnight.
Monday will be clear. The free air freezing level (FAF) will be 0-10,000′ early (temps to 10,000′ will hover around 0C to 1C). In the afternoon, the FAF rises to 12,000 with slopeside temps at 40F. Wind: variable to 10 in the morning, S5-15 in the afternoon, and SSW 10-20 overnight. Tuesday will also be clear. The FAF will be 12,000′ during the day and 8500′ after midnight. Wind: SSW 10-20 early, W 25 in the afternoon, and W 20 after midnight.
Clouds Wednesday morning give way to mixed precip midday and light snow overnight. The snow level will be 8500′ early, 6000′ mid-morning, and 4500′ later. About 0.1" WE is forecast during the day as mixed precip. Another 0.1" WE falls overnight for an inch of dense snow. Wind: W 20 during the day turns to NE 10 overnight.
Clear weather Thursday morning sets us up for icy passes for the Thanksgiving day morning travel window. Dry, unassuming, benign weather continues at least through the 28th or 30th of this month. Guess it's still dryland training season. Google a workout program for yourself, and don't forget to shoot the creator a bit of cash for their efforts. Have a great day!
Hood River Weather Forecast
Partly cloudy sky and sprinkles this morning give way to mostly clear sky this afternoon. Temps will be in the low 40's early and upper 40's later. Moderate westerlies. 99% chance of rainbows. Monday starts with a partial nothing and icy roads. Temps start in the upper 20's and rise to the mid 40's under clear sky. Easterlies. No rainbows. Tuesday will be high cloudy and then partly cloudy. Temps start in the upper 20's and rise to the mid 40's. Easterlies. No rainbows.
Looking for a complete Columbia Gorge forecast? Looking for more humor in your weather? Obscenities? You're looking for my TATAS: Temira's Awesome Travel Advisory Service on Facebook.
Local-ish Events
Please let me know of outdoor-related local-ish events. If you don't tell me, I don't know!
Amayah's has their one-year anniversary party in Biggs. Also, every first Thursday, 1pm to 4pm, they are offering free meals to all. Yup. That's right. Free Amayah's once a month!
Regular weekly events:. NK Studio's by-donation Tuesday morning yoga class is back. Ferment's Tuesday night 4-mile walk/run is at 6pm. There's meditation with monks at 5:15pm (an hour) and 6:30pm (30 minutes plus a talk) at Yoga Samadhi in White Salmon. The Tri Club is done for the season. At 7:15am on Wednesdays, there's a run from the White Salmon Bakery. At 7am on Friday morning, there's a run from Pine Street Bakery. On Fridays at 2:30pm, there's a free meditation and stretching class at Yoga Samadhi. On Saturday at 9am, there's a by-donation outdoor group fitness on the 2rd floor deck about Ferment Brewing.
Cycling
Coming up Saturday 11/18, there's a work party on Mitchell Ride. Regarding the trails in general: don't ride in the mud. You'll damage the trails. Ride gravel. Ride your trainer. Build trails. There are trail builders seeking extra hands on seven additional miles of trail on Whoopdee. Contact HRATS for more information. If you're parking at Post Canyon, you will need a parking pass. Those can be purchased at many local shops or online.
Sprinter Van of the Week!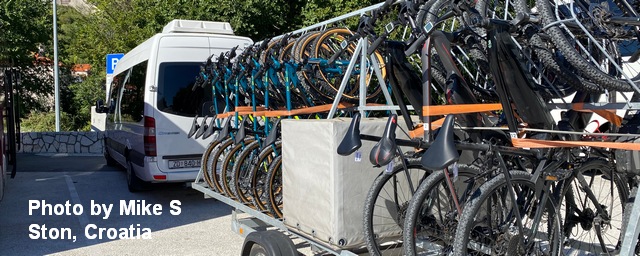 Click here for the Sprinter Van map of the world!!!
Have an awesome day!