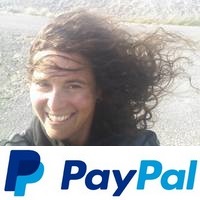 Thank you for using this forecast. Like it? Find it useful? Support it (and me!) by sending some cash my way. Why? It takes me an hour or two each morning to produce this, and it makes your life better, safer, and more fun. That's worth something! You can get the email version sent to you. Not $99 a year. Nope. Not $49. Just $12.34 or more gets you a subscription. Click below to give financial support. Thank you!!
Credit card payments click here – – – – – – – – – Click here to use your PayPal
Venmo: @theGorgeismyGym
Snail Mail: PO Box 841, Hood River, Oregon 97031
(note: I am not a non-profit entity. The only way to accept credit cards with a user-defined amount is to use the 'donate' button. Thanks for understanding!)

Auto-renewing subscription. New! Awesome!
The Forecast
Mt. Hood Snow Forecast – 5000′

4a-8a
8a-12p
12p-4p
4p-8p
8p-4a
Saturday
2000′->5000′
Sunday
5000′->9000′->6500′
Monday
4000′-6500′
Mt. Hood Weather Forecast
Light snowfall continues on and off for the next five days or so along with moderate wind. We'll even see some periods of sunshine and warmer weather on the hill in between the snowy periods. Before I forget, Monday night is Rotary Night at Meadows. This is an important fundraiser for Hood River Rotary, so please buy a ticket!
Heavy snowfall on Saturday morning gives way to clouds, fog, and sun above 6000′ in the afternoon with a trace of snow overnight. The snow level will be 2000′ early, 4000′ midday, and 3500′ overnight. About 0.3" water value (WV) falls during the day, for 3-4" of average snow. A trace falls overnight. Wind will be WSW 30+ early, SW 20-25 in the afternoon, and SW 15-20 overnight.
Sunday starts with clouds to 5500′ or so and then turns clear by midday. The free air freezing level will be 5000′ early, 9000′ in the afternoon, and 6500′ overnight. Wind: SW 15-20 early, S 20 in the afternoon, and SSW 15-20 overnight.
Monday starts clear but quickly turns cloudy with light snow. The snow level will be 6500′ early, 4500′ with the arrival of the snow. It will bounce to 6000′ during the dry afternoon and fall back to 4000′ overnight. A trace of snow falls during the day. 0.2" WV falls overnight, for 1-2" of Cascade Concrete. Wind: SSW 15-20 early, SW 15 midday, S 10-15 in the evening, and SW 20-25 overnight.
Sunshine Tuesday morning gives way to light snowfall with the snow level at 2500′. Additional snow arrives Wednesday night.
Gorge Wind Forecast
Easterlies continues for at least three more days. For Saturday, it'll be 30-35 at Rooster in the morning with 20-25 at Stevenson and 15-20 at Viento. Heavy snow hangs on along with the wind. After noon, the wind drops to 15-20. River flow is 133kcfs and temp is 38 degrees. Sunday starts with E 25-30. The wind quickly rises to E 45-50 and stays there. Monday brings easterlies at 20-25 all day long.
COAST, JONES, SAUVIE'S: Detailed forecast is on winter break.
Hood River Weather Forecast
Heavy snowfall Saturday morning gives way to light rain Saturday afternoon. Temps will be right at freezing early and in the mid/upper 30's later. East wind. 5% chance of rainbows. Sunday looks dry. Clouds early clear by midday. Temps will be in the mid 30's early and near 40 later. East wind. No rainbows. Monday looks Nothing early followed by drizzle. Heavier rain moves in late evening. Temps will be in the mid 30's early and low 40's later. East wind. No rainbows.
Looking for a complete Columbia Gorge forecast? Looking for more humor in your weather? Obscenities? You're looking for my TATAS: Temira's Awesome Travel Advisory Service on Facebook.
Road and Mountain Biking
It's snowy on all the trails now, and hopefully frozen. This gives you the opportunity to go mountain biking if you so choose. When the trails warm back up, they will be particularly muddy and the trail tread will be particularly prone to damage. If you're going to do it, get out your fat bike and do it now!
Upcoming Events
You can volunteer at the Rebuild-it Center on saturdays from 9 to 1. The Hood River Farmers Market is at May Street School from 10 to 2. Not much else going on today.
White Sprinter Van of the Week!
Click here for the White Sprinter Van map of the world!!!
Random Morning Thoughts: on vacation.
Click here for the full events calendar.
Have an awesome day today!
Temira