Interesting – Call for Speakers
Interesting is simple: an afternoon or evening of 20 different people each talking for 3-minutes about something they love/hate/do/did/know/care about/obsess over. It's like TED talks, only quicker, quirkier, and just plain more fun! Past topics include: "Why Kale will save us", "Why I drink my own urine", "Living with the knowledge of your impending death", and "Gone with the Wind in 3 minutes". November 15th. Mosier School. If you're interested in speaking, we want you. Here's the form to apply. Application deadline is September 22nd. Click here to view our website for more information.

Random Morning Thoughts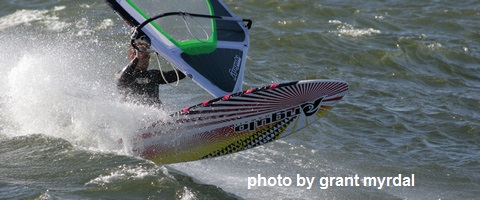 The Northern Lights didn't show up last night, at least not before 11:30pm. I guess that's what I get for charging the batteries for my DSLR and staying up late (ensuring this forecast would be late too). If you want to keep watching the Aurora forecast, you can do so at the Ovation model which gives you the aurora forecast for 30-40 minutes from the present moment. I guess this is just another reminder to not get too attached to things, and you won't be disappointed, right? I was excited for the Northern Lights. Then I was disappointed. Expect nothing. Enjoy everything. Have a nice day.

Thank you for using this forecast!
Please donate to support it!
Thank you to everyone for using this forecast. Does it save you time, gas money, or help you find more wind, powder, or just plain fun stuff to do? Please consider making a donation to keep it going! Use it here for free or make a donation and get on the mailing list for wind for the summer and Mt. Hood snow in the winter. It's not $99/year. Not $50/year. No, just $12.34 or more gets you on the list for 12 months. Do it via PayPal/CC by clicking on my happy photo below. Don't PayPal? You can send a check to Temira @ PO Box 841 in Hood River. Thank you for your support, and thank you for trusting my forecast. You guys mean the world to me.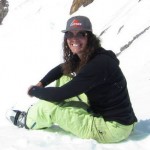 ---
Gorge Wind
First off, a big thank you to everyone who donated the Rooster Cam. The owner, Bob, reached his fundraising goal, and he'll be buying a new camera and getting it back online ASAP. So, you'll be able to watch the blizzard conditions on the camera this winter.
The east gradients have dropped off a bit. We're at E .14 this morning. But the easterlies haven't dropped off much. We're still at mid-30's at Rooster and mid-twenties and climbing at Steven's Locks. Expect 30-35 at Rooster this morning, holding through early afternoon. Expect 24-28 at Stevenson/Cascade Locks. After noon, the wind will slowly start fading, backing off to 15-18 this afternoon.
If you happen to be kiting/windsurfing at Viento or Home Valley today, can you shoot me an email telling me what size kite/sail you were on at what time of day so I can calibrate a forecast for those beaches? Thanks in advance.
Tomorrow brings another round of east wind. Expect 26-30 at Rooster and 22-25 at Steven's Locks, fading afternoon noon. Monday brings easterlies at 22-25 at Rooster with a bit less at Steven's Locks.
After Monday, we'll see a pattern change as a series of weak low pressure systems parade up and down along the Oregon and Washington coasts. This will turn the wind onshore (westerly), but it's not an ideal setup. So, expect west wind of some sort next week. It's really too early to say wind speeds, so stay tuned for more details.
Out on the coast, expect relatively light wind today (north/central/south): 10-15/5-10/5-10, W 5@10. Tomorrow: 10-15/5-10/light, NW 2@10. Things get interesting on Monday as the wind comes out of the south and a couple of swells hit the beaches. Expect S 10-15 along the whole coast with a mixed bag of swell: NW 2@10 and SW 2@23. Yep. That's what the models say: small, very long period SW swell. I thought it was a mistake in NOAA's forecast, but the graphical models confirm it.

Today's Gorge Wind – these are ranges for the average speed, not a predicted wind range. =)

Your favorite beach
Dawn
Patrol
9am-
11:30a
11:30a-
3pm
3pm-
dusk
Rooster's Rocks
E 30-35
E 30-35
E 26-30
E 15-18
Steven's Locks
E 24-28
E 24-28
E 20-24
E 15-18
Hatchery/White Salmon Sandbar (minus a few for Hood River)
E 5-10
E 5-10
E 5-10
E 5-10
Doug's, Lyle, Rowena
E 5-10
E 5-10
E 5-10
E 5-10
Rufus, etc.
light
light
light
light
Roosevelt, etc.
light
light
light
light
Temira's sail: 35-40: 2.9 / 30-35: 3.2 / 26-30: 3.5
23-26: 4.0 / 20-23: 4.5 less than 20: something bigger!
Tonia's kite: 35-40: 4m / 30-35: 4-6m / 26-30: 5-7m
23-26: 7-9m / 20-23: 8-10 / 15-20: 10-12 / 10-15: 13-15.
Gorge Weather
I could have just hit "ctrl-c"/"ctrl-v" this morning, because there's not much changing. Expect sunshine today with temps in the low 40's this morning and low 80's this afternoon. Tomorrow looks sunny, and starts in the low 40's and heats up to the mid 80's. On Monday, we might see a few high clouds in the afternoon. Other than that, expect sunshine with temps in the mid 40's early and upper 80's in the afternoon.

White Sprinter Van of the Day – Photo by Cheezburger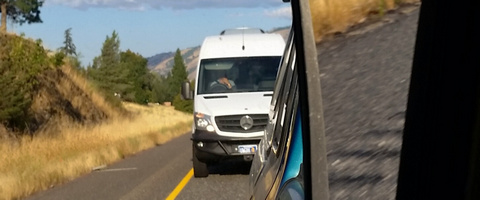 Road and Mountain Biking
It's yet another nice day for riding. Sure, it's dusty on the trails, but riding in dust gives you mad skilz, so go ride. As for riding on the road, you'll have an easterly headwind today, stronger the higher you go, so keep that in mind.


The Clymb: free membership. Cheap gear.
Temira approves. Click to join.
River Levels / Fish Counts
The John Day Dam is reading 90-95kcfs. The Dalles Dam is putting out 114kcfs. The White Salmon is at 1.75′. There is a new nearly river-wide log on the Middle White Salmon just after the cave on river left. There is also a river-wide log about 150 yards below Cave Wave on the Lower White Salmon. The Columbia River is 68 degrees. There were 30,200 Chinook, 13,700 Coho and 3800 Steehead over Bonneville on Friday.

Events – email me if I've missed any outdoor-related events
In events today, Mosier celebrates their 100th birthday with a parade, a pancake feed, historic reenactments, and a community picnic with live music. For more information on the celebrations, both today and tomorrow, visit Mosier100year.com.
Today's the Doublecross Cyclocross race in Hood River at the high school. Swing by and cheer on the racers – there will be hundreds of them. There's a trail run every Saturday morning at 8am, meeting at the bottom of Post, and there's a cleanup on the headwaters of the Salmon River today, meeting at Timberline at 9:30. Tonight is the David-Bowie themed 8th anniversary party for Dirty Fingers bike shop.
Coming up tomorrow, there's community yoga, free or by donation at Yoga Samadhi in White Salmon at 9:30, and there's ping pong at the Hood River armory at 3.
Have an awesome day today!
Temira