Interesting – Call for Speakers
Interesting is simple: an afternoon or evening of 20 different people each talking for 3-minutes about something they love/hate/do/did/know/care about/obsess over. It's like TED talks, only quicker, quirkier, and just plain more fun! Past topics include: "Why Kale will save us", "Why I drink my own urine", "Living with the knowledge of your impending death", and "Gone with the Wind in 3 minutes". November 15th. Mosier School. If you're interested in speaking, we want you. Here's the form to apply. Application deadline is September 22nd. Click here to view our website for more information.

Random Morning Thoughts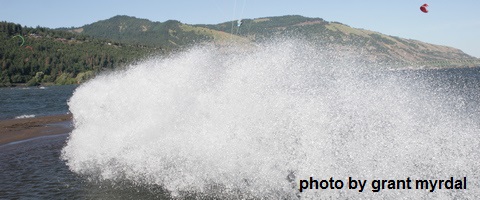 I've only seen the Northern Lights once in my life, and I saw them in Hood River. A couple of days ago, there was a monster solar flare, and some sources are calling for the aurora borealis to be visible in Oregon and Washington tonight. NOAA's model doesn't predict this, and the Geophysical Institute at UA Fairbanks doesn't either, but OregonLive posted a link to an Accuweather map showing a good chance for the Northern Lights here tonight. So, whether you live in BC, WA, or OR, cross your fingers and point your eyes to the sky tonight.

Thank you for using this forecast!
Please donate to support it!
Thank you to everyone for using this forecast. Does it save you time, gas money, or help you find more wind, powder, or just plain fun stuff to do? Please consider making a donation to keep it going! Use it here for free or make a donation and get on the mailing list for wind for the summer and Mt. Hood snow in the winter. It's not $99/year. Not $50/year. No, just $12.34 or more gets you on the list for 12 months. Do it via PayPal/CC by clicking on my happy photo below. Don't PayPal? You can send a check to Temira @ PO Box 841 in Hood River. Thank you for your support, and thank you for trusting my forecast. You guys mean the world to me.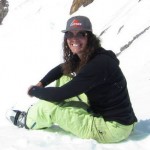 ---
Gorge Wind
There's a big east gradient this morning, .18, driving still-strong east winds. At 7am, it was blowing 39 at Rooster, 21 at Stevenson and 8 at Swell. It was also 42 degrees at 7am. When you run the numbers, that gives a wind chill of 29.8 degrees, meaning you will likely freeze your buns off if you're out for dawn patrol this morning. We'll see easterlies at 35-40 at Rooster this morning, fading to 20-25 this afternoon. Stevenson will pick up to 26-30 for the mid-morning session and then fade to 17-20 this afternoon.
Expect easterlies at 23-26 at Rooster Rock and 20-23 at Steven's Locks tomorrow morning, fading to 13-16 in the afternoon. Sunday looks just like Saturday.
The next west wind day isn't likely to happen until late next week.
Out on the coast, you will find (north/central/south)… Today: 20/10-15/10-15, W 3@11. Tomorrow: 5-10 everywhere, W 3@10. Sunday: 10-15/5-10/light, W 2@10.

Today's Gorge Wind – these are ranges for the average speed, not a predicted wind range. =)

Your favorite beach
Dawn
Patrol
9am-
11:30a
11:30a-
3pm
3pm-
dusk
Rooster's Rocks
E 35-40
E 30-35
E 26-30
E 20-25
Steven's Locks
E 26-30
E 23-26
E 20-23
E 17-20
Hatchery/White Salmon Sandbar (minus a few for Hood River)
E 5-10
E 5-10
E 5-10
E 5-10
Doug's, Lyle, Rowena
E 5-10
E 5-10
E 5-10
E 5-10
Rufus, etc.
light
light
light
light
Roosevelt, etc.
light
light
light
light
Temira's sail: 35-40: 2.9 / 30-35: 3.2 / 26-30: 3.5
23-26: 4.0 / 20-23: 4.5 less than 20: something bigger!
Tonia's kite: 35-40: 4m / 30-35: 4-6m / 26-30: 5-7m
23-26: 7-9m / 20-23: 8-10 / 15-20: 10-12 / 10-15: 13-15.
Gorge Weather
Today looks like another sunny day. Temps will be in the low 40's early and the upper 70's in the afternoon with low relative humidity and east wind. Tomorrow will be sunny with temps in the mid 40's early, rising to the low 80's in the afternoon. Sunday also looks sunny. Temps will be in the mid 40's in the morning and the mid 80's in the afternoon.

White Sprinter Van of the Day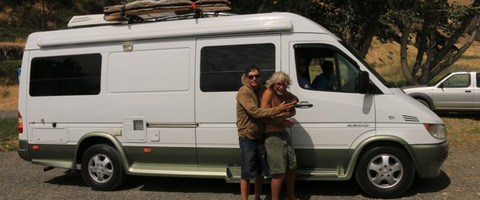 Road and Mountain Biking
The trails are dry and dusty, but the chanterelles are out at Lewis River and other areas in the Gifford Pinchot. I ate them for dinner the night before last. I plan to eat them for breakfast this morning. As for road biking, once again you'll find gusty east winds in the mid and upper valleys and especially up on the hilltops. Those easterlies will fade this afternoon.


The Clymb: free membership. Cheap gear.
Temira approves. Click to join.
River Levels / Fish Counts
The John Day Dam is reading 60-74kcfs. The Dalles Dam is putting out 94kcfs. The White Salmon is at 1.75′. There is a new nearly river-wide log on the Middle White Salmon just after the cave on river left. There is also a river-wide log about 150 yards below Cave Wave on the Lower White Salmon. The Columbia River is 72 degrees. There were 26,000 Chinook, 9700 Coho and 3700 Steehead over Bonneville on Thursday.

Events – email me if I've missed any outdoor-related events
Coming up this weekend, everyone who's got a boat is going to be out fishing. If you don't have a boat, the light wind will be great for SUP, road biking, and playing in the river. And for rowing a scull. Which apparently is different than a skull rowing a boat.
Hood River has the DoubleCross Cyclocross race this weekend both days. That's a huge race, with hundreds of racers, and it's happening at Hood River High School. Come on by and cheer on all our local racers.
Mosier has their 100th birthday celebration happening on Saturday and Sunday, with a parade, all sorts of activities, and great music. And pancakes. I know they are having pancakes. Visit Mosier100year.com for the complete schedule. Saturday night is Dirty Fingers Bike Shop's 8th anniversary party, with a David Bowie theme for no reason at all, so get a costume ready today and show up tomorrow night.
Finally, if you want to give back to the outdoors, there's a cleanup on the Salmon River tomorrow. Meet at Timberline's Salmon River Parking lot at 9:30. Don't worry: you should be home in time for the Seahawks vs. the Chargers at 1:05pm.
Have an awesome day today!
Temira