Interesting – Call for Speakers
Interesting is simple: an afternoon or evening of 20 different people each talking for 3-minutes about something they love/hate/do/did/know/care about/obsess over. It's like TED talks, only quicker, quirkier, and just plain more fun! Past topics include: "Why Kale will save us", "Why I drink my own urine", "Living with the knowledge of your impending death", and "Gone with the Wind in 3 minutes". November 15th. Mosier School. If you're interested in speaking, we want you. Here's the form to apply. Application deadline is September 22nd. Click here to view our website for more information.

Random Morning Thoughts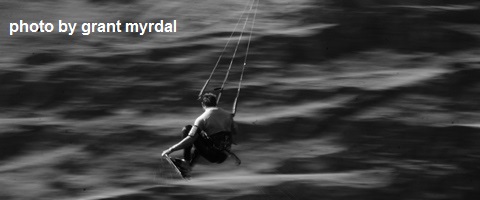 In this day and age of internet shopping, I've noticed that businesses tend to try and get people to essentially pay a bit more by saying, "Shop Local." Guilt is a great motivator, and I do my best to support my community. However, I think it's really important for businesses to use something more than guilt to earn a customer base, and brick-and-morter stores have a big advantage over the Interwebs in one department: they can provide in-person customer service.
For me, there's nothing like being greeted with a smile and treated with respect, kindness, and understanding when I'm shopping (or dining out). So I'm baffled when I go to stores or restaurants and am treated poorly. Why would a business choose to fritter away the big advantage of paying to rent an expensive retail space? After all, there's no disadvantage to treating people well – nobody hates being treated nicely. But there sure are disadvantages to treating people poorly, and doing so makes no sense, whether you're a retail shop, a restaurant, or just a human being making your way through life.

Thank you for using this forecast!
Please donate to support it!
Thank you to everyone for using this forecast. Does it save you time, gas money, or help you find more wind, powder, or just plain fun stuff to do? Please consider making a donation to keep it going! Use it here for free or make a donation and get on the mailing list for wind for the summer and Mt. Hood snow in the winter. It's not $99/year. Not $50/year. No, just $12.34 or more gets you on the list for 12 months. Do it via PayPal/CC by clicking on my happy photo below. Don't PayPal? You can send a check to Temira @ PO Box 841 in Hood River. Thank you for your support, and thank you for trusting my forecast. You guys mean the world to me.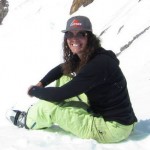 ---
Gorge Wind
Once again, it's windy in the western Gorge, with the iWind/iKite sensor reading (at 7am) 30 at Rooster and 17 at Steven's Locks. That wind is driven by a .10 gradient, way down from the last two days. Expect easterlies at 26-30 at Rooster and 22-25 at Stevenson this morning, backing down to 15-18 this afternoon. Tomorrow starts with easterlies at 23-26 at Rooster and 18-22 at Stevenson. Those east winds will fade to 13-16 in the afternoon.
By Tuesday morning, we'll be back to west wind. Expect 15-18 in the morning from Swell to Mosier, picking up to gusty 24-27, maybe a touch more, in the afternoon from Swell to Doug's.
The general picture for the rest of the week seems to be gusty and short-lived periods of west wind as a series of weather systems move through the Northwest.
Out on the coast, expect a long-period south swell with weather better suited to surfing than kiting or windsurfing. Today: light north wind at less than 10mph. NW swell 2@7. Tomorrow (north/central/south): <10/S 15-20/S 15-20, SW 2@23. Tuesday: S 10-15 everywhere, SW 2@22.

Today's Gorge Wind – these are ranges for the average speed, not a predicted wind range. =)

Your favorite beach
Dawn
Patrol
9am-
11:30a
11:30a-
3pm
3pm-
dusk
Rooster's Rocks
E 26-30
E 26-30
E 22-26
E 15-18
Steven's Locks
E 20-23
E 22-25
E 22-25
E 15-18
Hatchery/White Salmon Sandbar (minus a few for Hood River)
E 5-10
E 5-10
E 5-10
E 5-10
Doug's, Lyle, Rowena
E 5-10
E 5-10
E 5-10
E 5-10
Rufus, etc.
light
light
light
light
Roosevelt, etc.
light
light
light
light
Temira's sail: 35-40: 2.9 / 30-35: 3.2 / 26-30: 3.5
23-26: 4.0 / 20-23: 4.5 less than 20: something bigger!
Tonia's kite: 35-40: 4m / 30-35: 4-6m / 26-30: 5-7m
23-26: 7-9m / 20-23: 8-10 / 15-20: 10-12 / 10-15: 13-15.
Gorge Weather
Enjoy the sunny weather the next couple of days, because the overall pattern is going to change on Monday afternoon, giving us cooler and cloudier weather next week. Today, however, will be sunny. Temps will be in the low 40's early and mid 80's in the afternoon. Tomorrow starts off sunny with temps in the upper 40's. An upper low moves along the coast in the afternoon, definitely bringing some clouds into Hood River and possibly, but probably not, kicking off a few thunderstorms in the mountains. Temps will top out in the upper 80's tomorrow. Tuesday looks partly cloudy with temps in the low 50's early and low 80's in the afternoon. There is a chance for showers later in the week.

White Sprinter Van of the Day – Photo by Cheezburger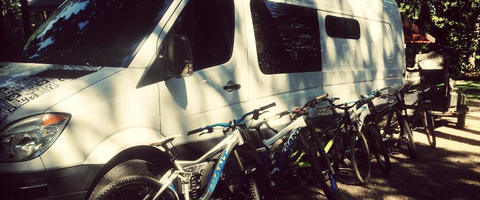 Road and Mountain Biking
There were a billion folks out riding yesterday. Apparently it was Cycle Oregon. You'd think I'd know about these things, but no. Anyway, the road riding will be good today, and you can start crossing your fingers for rain next week.


The Clymb: free membership. Cheap gear.
Temira approves. Click to join.
River Levels / Fish Counts
The John Day Dam is reading 70-77kcfs. The Dalles Dam is putting out 85kcfs. The White Salmon is at 1.75′. There is a new nearly river-wide log on the Middle White Salmon just after the cave on river left. According to Cheezburger, it's actually a huge tree with 40′ high branches. So, there is a huge tree just below Cave Rapid on the MWS. There is also a river-wide log about 150 yards below Cave Wave on the Lower White Salmon. The Columbia River is 68 degrees. There were 29,300 Chinook, 11,500 Coho and 4000 Steehead over Bonneville on Saturday.

Events – email me if I've missed any outdoor-related events
In events today, the DoubleCross CycloCross race continues at Hood River High School, and Mosier's 100th birthday celebration continues on the grounds of the Mosier school. If you want to check out the latest gear by local company TREW, they'll have their RV parked in downtown Hood River by Doug's Sports all day.
If you're around this afternoon, there's ping pong at the Hood River Armory at 3pm, but the usual Sunday rugby game in Mosier is canceled today due to the town birthday party.
Coming up next weekend, Lyle hosts the NW Homesteading Fair on Saturday, with workshops on everything from Bee Keeping to Sauerkraut making. On Sunday next weekend, Hood River has the Gorge Kids Triathlon. Also next Sunday, Gorge Owned has a Sense of Place raft trip on the Lower-Lower White Salmon, with guides who will talk about the effects of the removal of Condit Dam. Get more information at Gorge Owned's website.
Have an awesome day today!
Temira