Random Morning Thoughts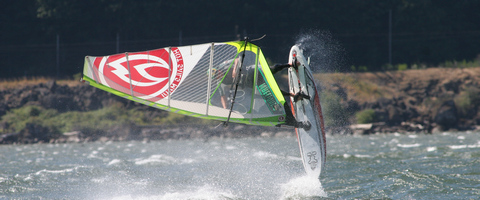 I posted something on Facebook yesterday, and thought I'd repost something similar here. Seeing post after post of violent and graphic videos on social media makes me sad. What is it within large portions of humanity that makes people want to watch gang slayings, beheadings, gopro videos of motorcycle riders being killed? If I were to watch these videos, I would cry for the victims and the families. I don't understand how so many of us have become so desensitized to violence and so lacking in empathy that we could watch such videos as entertainment. I wonder if we pictured our friends replacing the victims in the videos if we could/would still watch them? I am sad just contemplating this.

Thank you for using this forecast!
Please donate to support it!
Thank you to everyone for using this forecast. Does it save you time, gas money, or help you find more wind, powder, or just plain fun stuff to do? Please consider making a donation to keep it going! Use it here for free or make a donation and get on the mailing list for wind for the summer and Mt. Hood snow in the winter. It's not $99/year. Not $50/year. No, just $12.34 or more gets you on the list for 12 months. Do it via PayPal/CC by clicking on my happy photo below. Don't PayPal? You can send a check to Temira @ PO Box 841 in Hood River. Thank you for your support, and thank you for trusting my forecast. You guys mean the world to me.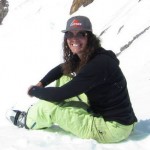 ---
Gorge Wind
Voting for the CGWA awards is now open. You can vote once per day.
And then you can go windsporting today. The 5am gradients were .11 (pdx-dls) and .03 (dls-psc), a good sign for wind today. Expect 17-21 early, strongest from Swell to Mosier, rising to 22-25 midday from Stevenson to Rufus and picking up to 26-30 in the afternoon, likely strongest and steadiest from Lyle east to Arlington as an approaching weather system takes the western Gorge out of the picture.
I expect it to be epic today, as I have an all-day class I'm attending.
Tomorrow starts with a big marine push. Whether it makes it past Hood River or not is up for discussion at this point. If it does, expect 17-21 early from Bingen to Doug's. If the clouds stay west of Hood River, expect 17-21 from Swell to Mosier early. Models show high pressure building inland by midday, meaning we're not going to see the big day the morning gradients will indicated. Models say the best we'll do is 22-25 from Stevenson to Hood River in the afternoon. I hope the models are wrong.
Wednesday looks like light east wind, perhaps 10-15. Thursday's models indicate much stronger east wind: 28-32. Same for Friday.
Out on the coast, there are interesting things happening. Today (north/central/south): light/15-20/25-35, NW 4@7 and SW 3@15. Tomorrow: light/5-10/30-40, NW 5@7 and SW 3@14. Wednesday: 15-20/15-20/30-40, SW 3@15.

Today's Gorge Wind – these are ranges for the average speed, not a predicted wind range. =)

Your favorite beach
Dawn
Patrol
9am-
11:30a
11:30a-
3pm
3pm-
dusk
Rooster's Rocks
expect
a
colorful
bun-set
Steven's Locks
5-10
10-13
20-23
13-16
Hatchery/White Salmon Sandbar (minus a few for Hood River)
17-21
22-25
26-30
16-19
Doug's, Lyle, Rowena
10-15
15-18
24-28
26-30
Rufus, etc.
10-15
15-18
26-30+
26-30+
Roosevelt, etc.
10-15
15-18
24-28
26-30
Temira's sail: 35-40: 2.9 / 30-35: 3.2 / 26-30: 3.5
23-26: 4.0 / 20-23: 4.5 less than 20: something bigger!
Tonia's kite: 35-40: 4m / 30-35: 4-6m / 26-30: 5-7m
23-26: 7-9m / 20-23: 8-10 / 15-20: 10-12 / 10-15: 13-15.
Advertising Worth Reading
Good Medicine Tea Lounge

The Good Medicine Lounge is bringing the world's premium tea to the Gorge. The Tea House focus is on organic, bio-dynamic, sustainable, and grower direct teas from all flavor categories and all tea growing regions. Tea drinkers can relax in a restored craftsman living room while enjoying a light food menu and sampling from the large inventory of classic teas, flavored teas, blends, and tisanes. Loose leaf tea is also available in bulk purchases with a variety of pots, mugs, and infusers available to help consumers steep at home. The Good Medicine Lounge: 1029 May Street. 7am-3pm, Monday-Friday.
Gorge Weather
It's pitch black outside as I write this, with a million sparkling stars overhead. According to the AFD, there are clouds sneaking up the coast gaps and closing in on Portland. But the Gorge is clear, and will see a sunny day until an approaching weather system throws some high and mid clouds into the picture this afternoon, giving us a colorful sunset tonight. Temps will be in the mid 60's early and upper 70's this afternoon.
Tomorrow starts partly cloudy with a deep marine layer. Temps will be in the mid 50's early and mid 70's in the afternoon. Wednesday looks sunny with temps in the low 50's early and low 80's in the afternoon.

TheWhiteSprinterVanismyGym Dot Com – Photo by Terrydactyl
Road and Mountain Biking
It's going to be a bit windy for road bike down near the Columbia today, but if you go Mid-valley or Upper valley or even higher, you'll find some lighter wind.


The Clymb: free membership. Cheap gear.
Temira approves. Click to join.
River Levels / Cheezburger update
The John Day Dam is reading 67kcfs. The Dalles Dam is putting out 71kcfs. The White Salmon is at 1.75′. If you plan on running the White Salmon yourself, remember that there is a riverwide log about 150 yards below Cave Wave. The Columbia River is 72 degrees. Cheezburger says he's pretty much done guiding for the summer, but if you call Wet Planet and request him, he will guide you.

Events – email me if I've missed any outdoor-related events
If you need to chill out tonight, there's community yoga, free or by donation, at Yoga Samadhi in White Salmon at 6:30. Then tomorrow night there's music at the Ruins, rugby at the Hood River Marina, and triathlon practice at Mayer Park.
Coming up this weekend, Mosier turns 100 on Sunday, and they'll be celebrating all weekend long with a pancake feed, parade, historic reenactments and a community concert and picnic, so add that to your calendar. Also this weekend, Hood River hosts the DoubleCross Cyclocross race, with lots of locals for you to cheer for.
In the just plain strange but undoubtably fun department, Hood River's Dirty Fingers Bike shop has their David Bowie themed anniversary party on Saturday night, so dress up and come celebrate another year of community bike rides.
Have an awesome day today!
Temira