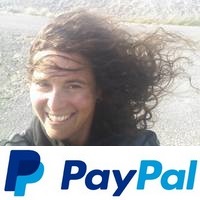 Thank you for using this forecast. I offer it freely so you can have more fun and plan your life. It does take significant time and energy to produce. If you find yourself using it often, or if you feel your life is more awesome because of my work, please make a donation. You can get this forecast via email by donation. The email subscription isn't $99/year. Not $50/year. Donating $12.34 or more gets you on the list for 12 months. Thank you for your support and thank you for trusting my forecast.
Click here to donate using a credit card.
Click here to donate via PayPal.
Venmo: @theGorgeismyGym
Snail Mail: PO Box 841, Hood River, Oregon 97031
Get the email version free through the end of July – try it out! Click here.

Today's Gorge Wind – these are ranges for the average speed, not a predicted wind range. =)

Your favorite beach
Dawn
Patrol
9am-
11:30a
11:30a-
3pm
3pm-
dusk
Rooster Rock
tan
those
buns
darker
Steven's Locks
13-16
16-20
24-27
24-27
Hatchery/Wunderbar
23-26
26-29
26-29
G 21-25
Doug's, Lyle, Rowena
13-16
20-26
26-29
26-29
Rufus, etc.
13-16
20-26
26-29
26-29
Roosevelt & Arlington
13-16
13-16
20-25
25-28
Gorge Wind Forecast
It's Monday morning, and it's already windy enough for just about anyone. A bit of dynamics today will cause the wind to increase later but also become less steady and/or reliable. Details: Offshore high pressure recedes to the south as a trough of low pressure moves along the coast. That will have the effect of decreasing gradients but also keeping Portland relatively cooler and cloudier. In addition, desert pressure will drop as heat builds.
So, we start the week with gradients of .09 and .04. Early morning wind was 21-24 from Viento to Hood River with 13-16 everywhere else. We'll see a steady build to 26-29 from Viento to Mosier by late morning with 30-33 possible from Mosier to Rufus this afternoon. Arlington will join in late with 25-28. Now, about that offshore trough… it could cause the wind from Tunnels to Hood River to back off and turn very up-and-down this afternoon, so get it while it's good. On the other hand, it could also cause a brief period of 29-32 near Swell before it turns gusty. Maybe this, maybe that. It's windy. Forget about the details! Except these: river flow is 176kcfs and temp is 65 degrees.
Tuesday's a transition day as we start with a trough/low offshore and end up with building high pressure. The result of this will be, for one, relatively steady wind. You can expect 12-15 everywhere but Stevenson (5-10) to start the day. By early afternoon, we'll have 22-25 from Stevenson to The Dalles. Light wind east of The Dalles. Given the strength of the offshore high, it wouldn't surprise me if we see a period of 25-28 mid-afternoon. No guarantees on that – gut instinct speaking, not models.
Looking at Wednesday, the GFS likes the idea of zero wind. Here are my thoughts: Very strong offshore high pressure will combine with a desert heat low. That said, Portland temps and Gorge temps are forecast to be the same. One thing's for sure: Sauvie's will be windy. As for the Gorge, I think 12-15 is totally possible, earliest in Stevenson, but making it to Hood River late. This, as I said, is in direct contradiction to the GFS (which doesn't handle this particular situation all that well), so take it with a grain of salt. Long range (and deeply unreliable): light wind Thursday, stronger wind Friday.
BONUS: Jones Monday: 22-26. Tuesday: 10-13. Wednesday: 13-16+. Sauvie's Monday: 12-15. Tuesday: 14-17. Wednesday: 17-20+. Coast (north/central/south). W5/W5/N5, W swell 2′ @ 11 seconds. Tuesday: 15-20/20-25/25-30, W 3′ @ 14. Wednesday: 20-25/25-30/30+, W 4′ @ 11.

Random Morning Thoughts
I went for a nice long bike ride with a good friend yesterday. Neither of us were confident in our fitness level, but it turned out all right. There's a moral in there somewhere. But I wanted to talk about something else. My friend reminded me of Thich Nhat Hanh's comment about the non-toothache. You know, you really notice it if you have one, but you don't pay attention to the lack of one.
Expanding that, we pay close attention to pain, physical or mental. On top of that, we often struggle with it, wanting it to go away. That makes it more prominent in our experiences, paradoxically making it more intense. Eek. What's a human to do. Well, instead of saying "I want this to go away", you can just see that it's there and direct your attention elsewhere. Repeatedly. Without beating yourself up when you're drawn to the pain again. See, we're wired to pay more attention to pain than pleasure – it's a survival thing.
You can also spend time noticing the non-pain. For example, notice when you feel happy. Proud. Grateful. Loved. Calm. At peace. Pay very-very-very close attention. Notice how these things feel in your body, and give them as much of your mental capacity as you can. Do the opposite of what you do with pain. This will train your mind to bring up these emotions more frequently and also to pay attention to them when they arise. Think of your mind as a cat requiring training. It can be done. May you have a more obedient mind. Have an awesome day.

Mt. Hood Mountain Weather Forecast
Sunny for Monday with high clouds possible late. Free air freezing level (FAF) 15,000′ falling to 12,000′. Wind: SW 20 morning, S 20 afternoon, WNW 20 overnight. Tuesday may start off partly cloudy but will turn clear. FAF: 12,000′ early and way the fuck up there late. Wind: WNW 20 early, NW 10 later. Wednesday: Clear. FAF: WTFUT. Wind: NW 10.

Gorge Weather Forecast
It's a clear and windy morning. Temps will be near 60 early and in the low 80's later. Strong westerlies. No rainbows. Tuesday looks sunny and potentially partly cloudy early with high humidity. Things dry out later. Temps will be in the mid 50's early and mid 80's later. Moderate west wind. No rainbows. Wednesday looks hot. Temps will be in the mid 50's early (open windows) and low 90's later (close windows). Light westerlies. No rainbows. Thursday looks similar but hotter.

For weather specifically directed at travel through the Gorge, please visit Temira's Awesome Travel Advisory Service on Facebook.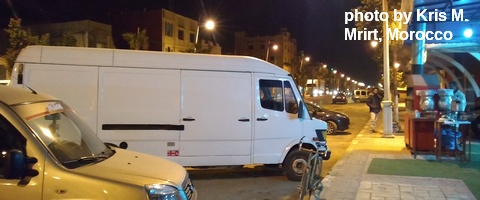 Click here for the White Sprinter Van map of the world!!!
Road and Mountain Biking
High Prairie down to 450 is open, according to Strava. I received a report from Dirty Fingers that multiple known people have ridden Gunsight. Hospital Hill now seems to be a one-tick-bite-per-ride zone. That's for humans, not for dogs, which are currently allowed, by the way. The now-open Borderline (133) trail in Post has 1-3" dust on it. SAD! We are at Fire Level 2 now, which means motos on Hood River County land are only allowed in Post Canyon. Middle Mountain and Pinemont are closed to motorized use until the fire level drops.

Upcoming Events
Our free Monday activities include yoga at Flow at 8;30. There's free SUP yoga at Hood River SUP at 11:45. There's meditation at Trinity Natural Medicine at noon, $5 Tai Chi (not free, duh) at the Hood River Adult Center at 2:30, a stress reduction class at HAVEN in The Dalles at 5:30, yoga at Samadhi at 6, and Zumba at Mid-Valley Elementary at 6:30. There's also pickup kickball at Bingen's Daubenspeck Park at 6.
Highlights of this week include the Post n' Pint ride at Dirty Fingers on Thursday – it's probably going swimming this week. Kiteboard for Cancer is Friday through Sunday at Hood River's Event Site. Cascade Locks has sailboat races this weekend, and Stevenson has the Gorge Outrigger race.

Click here for the full events calendar.
Have an awesome day today!
Temira