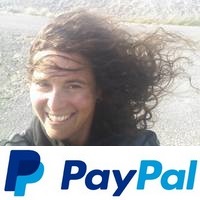 Thank you for using this forecast. I offer it freely so you can have more fun and plan your life. It does take significant time and energy to produce. If you find yourself using it often, or if you feel your life is more awesome because of my work, please make a donation. You can get this forecast via email by donation. The email subscription isn't $99/year. Not $50/year. Donating $12.34 or more gets you on the list for 12 months. Thank you for your support and thank you for trusting my forecast.
Click here to donate using a credit card.
Click here to donate via PayPal.
Venmo: @theGorgeismyGym
Snail Mail: PO Box 841, Hood River, Oregon 97031
Get the email version free through the end of July – try it out! Click here.

Today's Gorge Wind – these are ranges for the average speed, not a predicted wind range. =)

Your favorite beach
Dawn
Patrol
9am-
11:30a
11:30a-
3pm
3pm-
dusk
Rooster Rock
tan
those
buns
darker
Steven's Locks
16-19
16-19
20-23
20-23
Hatchery/Wunderbar
17-20
20-23
24-27
G 20-23
Doug's, Lyle, Rowena
13-16
17-20
20-23
24-27
Rufus, etc.
22-25
22-25
13-16
13-16?
Roosevelt & Arlington
25-28
16-19
10-13
5-10
Gorge Wind Forecast
It's Tuesday morning, and this might be the most useless wind forecast every published. That arises from model disagreement and also the fact that the upcoming pattern is generally not handled well by the models. So, for Tuesday, we'll start with mid 20's east of The Dalles and 15-20 west of The Dalles. As a low pressure trough moves east during the day, the clouds will burn off in Portland, the eastern Gorge wind will die, and cross-Cascade gradients will pick up from the .07/.08 that started the day.
By late morning or early afternoon, Arlington will drop to 5-10 or less, eventually going calm. Rufus will drop from 25ish to 10-15ish this afternoon. The western Gorge, currently experiencing some scattered low clouds, will clear. Wind will pick up from 15-20 to 20-23 near Stevenson and 24-27 from Viento to Doug's. River flow is 157kcfs. Temp is 65 degrees.
Our reliable old GFS model likes the idea of zero wind or very light (3-5) westerlies on Wednesday and Thursday. There will be no cross-Cascade temp gradient either day, and there won't be much pressure gradient either. That said, the GFS doesn't handle this setup all that well. The Euro likes the idea of 13-16 in the afternoon both days from Stevenson to Hood River. I dunno. I guess I'd lean towards some wind rather than no wind, but that's merely gut instinct speaking. And honesty.
Looking at Friday, models agree on stronger westerlies in the mid 20's. The weekend is all over the place. Once again the GFS says no wind. The Euro likes 20-23 Saturday and 15-20 Sunday. So… no way to do a weekend forecast either. So there. One day of forecast for you, and late at that, since I woke up at 7:30.
BONUS: Sauvie's Tuesday: 13-16. Wednesday: 13-16+. Thursday: 13-16+. Jones Tuesday: 10-13. Wednesday: 13-16. Thursday: 13-16. Coast (north/central/south). Tuesday: 15-20/20-25/25-30, W swell 1′ at 8 seconds. Wednesday: 20-25/25-30/35+, W 4′ @ 11. Thursday: 25-30/25-30/25-30, NW 7′ @ 8.

Random Morning Thoughts
My thoughts are sleeping in this morning later than I did.

Mt. Hood Mountain Weather Forecast
A few low clouds this morning and mid clouds this afternoon. Free air freezing level 12,000′ early, 15,000′ overnight. Wind: WNW 20 morning, 15 afternoon, 10 overnight. Wednesday looks clear. FAF 15,000'+. Wind NW 10 early, N 15 afternoon, light and variable overnight. Thursday looks hot. FAF: 15,000'+. Wind: light and variable early, W 10 afternoon.

Gorge Weather Forecast
It's mostly clear this morning, but the few high clouds will transform to mid-level clouds later. Not many of them, tho. Temps will be near 60 early and in the upper 70's later. Moderate to strong west wind. No rainbows. Wednesday looks sunny. Temps will be in the mid 50's early and low 90's later. Light west wind. No rainbows. Thursday looks hot: lows near 60, highs near 100. Light west wind or no wind at all. No rainbows.

For weather specifically directed at travel through the Gorge, please visit Temira's Awesome Travel Advisory Service on Facebook.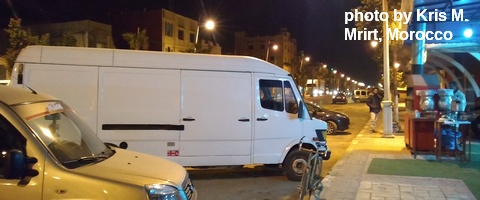 Click here for the White Sprinter Van map of the world!!!
Road and Mountain Biking
I saw a photo from Plains of Abraham on Facebook yesterday, which tells me that ride is now open. I have no idea what condition it is in (other than flowery), so consult the USFS page for more info. It joins Gunsight to complete our slate of open mountain bike rides. Get out and get some, and take plenty of water because it's going to be hot.

Upcoming Events
Today's events start with sunrise moving meditation at Trinity Natural Medicine at 6:15. There's another mindfulness meetup tonight at Yoga Samadhi at 6:30 – this one's led by the Pacific Hermitage monks. There's a free yoga class at 5:30 tonight at HAVEN in The Dalles.
There are a couple of fun family activities the next couple of days – Wednesday evening at 6 is family-friendly mountain biking at Post Canyon's Family Man. Food will be provided. Thursday night is community sailing in Cascade Locks with free rides and a BBQ after. Cascade Locks also has sailboat races Friday through Sunday this week. The Gorge Outrigger downwind race is Saturday from Stevenson to Carson for the women and Bingen for the men. Kiteboard for Cancer is Friday through Sunday at the Event Site.

Click here for the full events calendar.
Have an awesome day today!
Temira