Random Morning Thoughts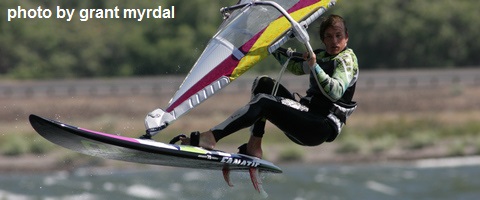 When I was a kid, some crazy shit happened. During that crazy time, I had one friend. His name was Philip. He escaped those crazy times a few days before I did, and I immediately lost track of him and forgot his last name. Crazy stuff does crazy things to your memories. Anyway, Philip and I reconnected via Facebook a few months back (talk about "against all odds"), and by some strange coincidence, his mother-in-law lives in White Salmon. He's visiting this weekend. So, we're going to hang out.
I have said before that I think social media has the potential to be used for the greater good and to create stronger connections between all of us. For me, this is just one more example of how my life would be emptier without The Facebook. It's just a matter of using That Facebook Thing in the right way. Consider showing the weaker, darker, sadder, less confident, and needier sides of you via social networking. My friend Ellen took this tack – I thought it was so brave of her… Anyway, you'll be amazed at the support that appears from unlikely places.

Thank you for using this forecast!
Please donate to support it!
Thank you to everyone for using this forecast. Does it save you time, gas money, or help you find more wind, powder, or just plain fun stuff to do? Please consider making a donation to keep it going! Use it here for free or make a donation and get on the mailing list for wind for the summer and Mt. Hood snow in the winter. It's not $99/year. Not $50/year. No, just $12.34 or more gets you on the list for 12 months. Do it via PayPal/CC by clicking on my happy photo below. Don't PayPal? You can send a check to Temira @ PO Box 841 in Hood River. Thank you for your support, and thank you for trusting my forecast. You guys mean the world to me.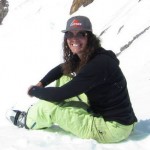 ---
Gorge Wind
Looks like we'll see west wind of some sort all the way through Labor Day weekend, although a weak weather system each day will contribute to the wind being a bit gusty and also a bit hard to predict. Well, it's wind. It's always hard to predict. So… harder to predict than normal!
Our 7am gradients today were .04 (pdx-dls) and .04 (dls-psc) – not enough for dawn patrol, but a good sign for wind in much of the Gorge later today. We'll see 17-20 by noon from Swell to Mosier, and possibly at Stevenson too. Then the weather system will swing through, likely causing the wind to pick up at Steven's Locks, Lyle/Rowena, Avery and Rufus, and drop near Hood River after a shortlived burst of Swell City/Sandbar fun. We'll see gusty 25-29 at the favored beaches in the afternoon, steadier the further east you go.
Tomorrow starts with light westerlies at 7-10 or so, meaning if you are a fisherman or an orchardist, it will be a nice morning. As the next weather system moves in during the afternoon, we'll see the wind pick up to gusty 21-24 from Stevenson all the way to Arlington.
Sunday starts with light westerlies, picking up to 15-18 or a touch more in the afternoon. Ditto for Labor Day.

Today's Gorge Wind – these are ranges for the average speed, not a predicted wind range. =)

Your favorite beach
Dawn
Patrol
9am-
11:30a
11:30a-
3pm
3pm-
dusk
Rooster's Rocks
dingly
dangly
dingle
berries
Steven's Locks
light
8-12
15-18
23-26
Hatchery/White Salmon Sandbar (minus a few for Hood River)
10-15
15-18
23-26
17-20
Doug's, Lyle, Rowena
8-13
15-18
21-24
25-29
Rufus, etc.
light
10-15
21-14
25-29
Roosevelt, etc.
light
10-13
15-18
22-25
Temira's sail: 35-40: 2.9 / 30-35: 3.2 / 26-30: 3.5
23-26: 4.0 / 20-23: 4.5 less than 20: something bigger!
Tonia's kite: 35-40: 4m / 30-35: 4-6m / 26-30: 5-7m
23-26: 7-9m / 20-23: 8-10 / 15-20: 10-12 / 10-15: 13-15.
Advertising Worth Reading
Stoked Roasters on the Hood River Waterfront

At STOKED ROASTERS we aim to please. Custom is the way of the future and just like you have a custom variety of sports you dip into, we will be here to make your roast and choice of beans just the way you like it. Come join the roaster for an adventure to choose your pound of beans, and roast it right here at STOKED ROASTERS together, and take it home to enjoy.
Gorge Weather
You are not going to believe this: It's another sunny summer morning in the Gorge! We'll see a weak weather system swing through this afternoon, and that will give us high clouds and a colorful sunset. Temps will be in the upper 50's early and the upper 70's this afternoon.
Tomorrow starts off mostly clear with temps in the mid 50's. Afternoon high temps tomorrow will only make it into the mid 70's as another weather system swings through, giving us yet another colorful sunset. Sunday looks very much like Saturday.

White Sprinter Van of the Day – Photo by Cheezburger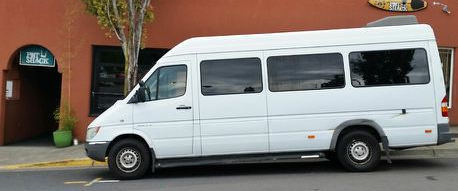 Road and Mountain Biking
Nothing to report in trail or road conditions, although I did notice fresh chipseal somewhere when I was driving Highway 35 yesterday… maybe Neal Creek Road by the lumberyard… Not sure how far the chipseal goes.
In bike-related news, Ellen's memorial is at the Mosier School at 6pm on Sunday. If you are coming, please wear bright colors. A few people have asked if they can bring food. If helping feed people helps you through your grief, please feel free to bring some chocolate or blueberry-themed finger food to share.


The Clymb: free membership. Cheap gear.
Temira approves. Click to join.
River Levels / Cheezburger update
The John Day Dam is reading 111-138kcfs. The Dalles Dam is putting out 134kcfs. The White Salmon is at 1.8′. If you plan on running the White Salmon yourself, remember that there is a riverwide log about 150 yards below Cave Wave. The Columbia River is 72 degrees. I don't have any Cheezburger news today.

Events – email me if I've missed any outdoor-related events
There are just a couple of events tonight, and they're both movies: Jurassic Park shows at Sunshine Mill in The Dalles at dusk, and Hugo shows at Movies in the Park in Cascade Locks at Dusk. Tomorrow and Sunday is Barlow Trail Dayz in Wamic, and tomorrow's also the Bunker to Bonneville 50k trail ultramarathon. I ran 5.7 trail miles one day last week, and I thought I was going to die from the soreness the next three days. I am blown away by anyone who can run 30 trail miles.
Work up an appetite during the day tomorrow, because tomorrow evening starting at 6, it's the annual Customer Appreciation Party at Windance. Don't stay out too late at the party, because Sunday morning is the last Columbia Gorge Windsurfing Association swap meet of the season, happening at Luhr Jensen in Hood River starting at 8am. Stick around after the swap for a BBQ fundraiser for CGWA.
Then on Monday, as always on Labor, it's the Roy Webster Cross-Channel swim, so cross your fingers for no wind on Monday morning. If you want to do this swim, know that it is sold out, but you can waitlist by showing up by 5am and getting a waitlist number.
Have an awesome day today!
Temira