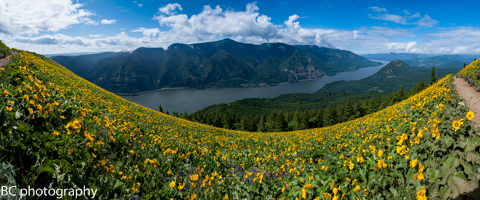 Random Morning Thoughts
Today is a lovely day. I'm headed up to Mt. Hood Meadows for my first day of work for the season. I'm excited about working, of course, but there's a lot more to be excited about: I'm excited to see my family. I'm going to get about 50 hugs today (I'll try to remember to count). I'm going to do a bit of creative writing. Many bits of creative writing. I'm going to meet some cool new folks. And I'll get paid to do all this. And the best part? I'm going to get to change some dots from red to green to yellow and back. Hooray!

Thank you for using this forecast!
Click on my photo to support it with a donation.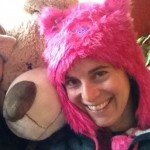 Thank you for using this forecast. Does it save you time, gas money, or help you find more wind, powder, or just plain fun stuff to do? Please make a donation to keep it going! Use it here for free or get on the mailing list for wind for the summer and Mt. Hood snow in the winter. Just click on my photo to donate. The email isn't $99/year. Not $50/year. No, just $12.34 or more gets you on the list for 12 months, and sometimes there are cool prizes. Donate via PayPal/CC by clicking on my happy photo below. Don't PayPal? You can send a check to Temira @ PO Box 841 in Hood River. Thank you for your support, and thank you for trusting my forecast. You guys mean the world to me.
---
Mt. Hood Snow Forecast – 5000′

4a-8a
8a-12p
12p-4p
4p-8p
8p-4a
Today
Tomorrow
The day after
Mt. Hood Snow
It's a cloudy start to the day on Mt. Hood with some light flurries. That's the weather forecast for today and tonight: more of the same. The snow level will be around 1500′ all day with N wind at 15-25 early and NW 20 this afternoon.
Steadier snowfall starts around 4am tomorrow and becomes heavy steady snowfall around 7am, continuing through the afternoon, when we'll get heavy orographic snowfall with some sunbreaks or starbreaks possible late in the day. We'll see .8-1.0" water value (WV) by 4pm, for 8-11" of new snow. Then we'll see .4-.6" WV overnight, for another 4-6" (maybe a bit less – models tend to overpredict orographic snowfall). The snow level will be 2500-3000′, and the wind will be whipping by the afternoon. NW 20 early, W 30 by 10am, W 40 by 1pm, and a powerful W 50 by 4pm, holding overnight.
All that snow overnight leads to an orographic situation on Sunday, with sunbreaks alternating with light flurries. The snow level will be around 1000′ all day. Wind will be NW 40 early, NNW 20 midday and NW 15 in the afternoon.
Monday looks cold and clear with temps in the single digits, sunshine, and a chance of some east-wind driven orographic flurries. Easterlies will increase to 30+ in the afternoon. Tuesday looks a bit cold, but otherwise similar, with stronger east winds likely. No snow in the extended forecast after this weekend.

Gorge Wind
We have light west gradients this morning, at .05 (pdx-dls), and some light west wind in the low teens. We'll see westerlies at 10-13, or maybe even 13-16 today from Hood River to The Dalles. If you're looking for stronger wind, you're looking at tomorrow, when we'll see gusty westerlies at 26-30, or maybe a touch more for a while. Strongest wind will likely be east of Mosier, or maybe east of Lyle, tomorrow, filling in all the way to Arlington. It's not an ideal setup, but it will be windy. Sunday starts with westerlies in the low twenties, fading midday, and picking up again to the mid twenties in the afternoon. Expect east wind at 40-50 on Monday and 60-70+ on Tuesday.

Gorge Weather
Looks like a partly cloudy to mostly cloudy start this morning, and the partly cloudiness will continue all day. Temps will be in the low 40s today. Rainbow chances are 8%. Tomorrow starts off with showers, and continues with showers all day and all night. Temps will be in the upper 30's early and low 40's in the afternoon. Given the west wind and given the showers, rainbow chances are 99%. Sunday sees temps in the mid 30's early and the low 40's in the afternoon with just a few showers. Rainbow chances are 74%. Coming up Monday, temps will drop dramatically, and we'll be below freezing for several days with east wind through the whole darn Gorge.

White Sprinter Van of the Day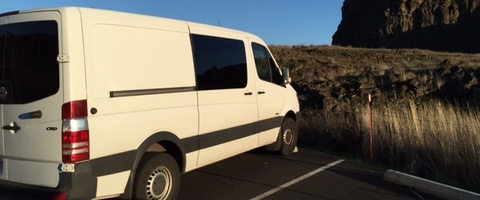 Road and Mountain Biking
The dirt was nothing short of perfect and spectacular and amazing and super awesome at Syncline yesterday. The sun was out. I was in short sleeves. This is madness, and I love it. You'll find good dirt all around the Gorge today. Get it today, because it'll get rained on tomorrow and frozen next week.


The Clymb: free membership. Cheap gear.
Temira approves. Click to join.
Let's face it: sometimes the weather is too cold/wet/grey to use the Gorge as your gym. That's when you head to the Power Station. Good vibe. Lots of friendly coaches. And free 10 Speed Coffee. Plus, it's warm there. Turn off your heat, take off some of that technical clothing, and come hang out in the gym. The gym is your gym, for a little while anyway!
Upcoming Events
Just a friendly reminder that you can go for a non-competitive and very fun jog with a cool group every Friday morning at 7am at 10 Speed. Do the jog and you get a free cup of coffee and maybe a donut too. Depends on how Brian is feeling. There's a trail run at 8am at Post Canyon tomorrow, and there's the Cold Lap Cyclocross ride at 3pm at Dirty Fingers. Coming up Sunday, there's community yoga, free or by donation, at Yoga Samadhi in White Salmon at 9am. Next week is the last cold snap of 2014.
In other news, if you have a decent pair of binoculars, no light pollution, and clear sky, you'll be able to see Comet Lovejoy in the night sky.
Have an awesome day today!
Temira