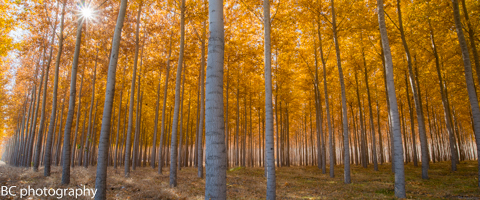 Random Morning Thoughts
Merry Christmas, everyone. I don't have much to say other than that. The only other thing I can think of is that today seems like a good day to pay it forward. Sure, you can give presents. But you can give things that are more powerful than objects: You can give compliments. You can give love. You can do nice things for people who aren't expecting to receive anything today. If you do these things, you'll be giving yourself a gift too, because giving is receiving. On Christmas, pay it forward – it's the gift that keeps on giving.

Thank you for using this forecast!
Click on my photo to support it with a donation.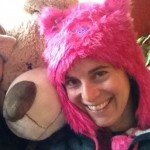 Thank you for using this forecast. Does it save you time, gas money, or help you find more wind, powder, or just plain fun stuff to do? Please make a donation to keep it going! Use it here for free or get on the mailing list for wind for the summer and Mt. Hood snow in the winter. Just click on my photo to donate. The email isn't $99/year. Not $50/year. No, just $12.34 or more gets you on the list for 12 months, and sometimes there are cool prizes. Donate via PayPal/CC by clicking on my happy photo below. Don't PayPal? You can send a check to Temira @ PO Box 841 in Hood River. Thank you for your support, and thank you for trusting my forecast. You guys mean the world to me.
---
Mt. Hood Snow Forecast – 5000′

4a-8a
8a-12p
12p-4p
4p-8p
8p-4a
Today
Tomorrow
The day after
Mt. Hood Snow
For those of you who haven't heard the news, Mt. Hood Meadows is opening Star and MHX today. So if you've been waiting for steeper terrain or longer runs or just more terrain, it's okay to go up now.
Looks like we're in an orographic snowfall situation right now. You can see it on the radar – lots of echoes along the Cascades and not so many anywhere else. Merry Christmas, snowpack! Expect the snow level to be around 1500′ today with orographic (terrain-enhanced) flurries. Less than 1" of new snow will fall by tomorrow morning. Wind today will be NW 25-30 all day.
Tomorrow looks partly cloudy or clear up high with low clouds possible on the lower slopes. Some flurries may move in during the afternoon, but there probably won't be any measurable snowfall. The snow level, btw, will be around 1500′ early and 2500′ in the afternoon. Wind will be N 15-25 early and WNW 10-15 in the afternoon.
Saturday looks more interesting. Snow starts falling by 4am with the snow level at 2500′ early, 3500′ midday and 1500′ overnight. We'll see .6" water value (WV) 4am-4pm, for 5-7" of new snow. That'll be followed by another .6-.9" WV overnight, for 6-9" more snow. Wind on Saturday will be stiff: WNW 30 early, W 40 midday, and W 45 overnight.
We'll see orographic snowfall on Sunday with the snow level down to 1000′ or so. It's a ways out, but models suggest we'll see .3-.5" WV, for 4-6" of powder, mostly falling before noon, after which we'll see some sunbreaks. Wind will be WNW 40 all day.
Expect dry, clear and cold weather Monday through Wednesday, with temps dropping into the low single digits at night. No snow in the extended forecast, but what snow falls on the weekend will stay dry, soft and cold.

Gorge Wind
I saw people windsurfing and kiting yesterday. Such a fun thing to do on Christmas Eve! We'll see another round of west wind today, not nearly as strong as yesterday, but enough to get some of you on the water: expect W 13-16 today from Swell to Doug's. Tomorrow starts with W 8-13 in the western Gorge and fades to light and variable in the afternoon. Sunday starts with W 21-24, holds through the morning, and then switches to east wind by the afternoon. Monday and Tuesday bring sub-freezing east wind at 50-70.

Gorge Weather
Looks like we'll see a partly cloudy to sunny day in the Gorge today. Expect temps in the low 40's all day with a few showers possible in the morning. Rainbow chances are 17%. Tomorrow looks partly cloudy with temps in the upper 30's early and the low 40's in the afternoon. Expect rain on Saturday (snow in Parkdale and possibly Odell), with temps in the mid 30's early and low 40's in the afternoon. Sunday's a bit of a transition day, most likely sunny, and by Monday we'll be sub-freezing with a really good chance of sunshine due to the very dry air mass. You will be able to use the Gorge as your freezer starting Sunday night, and we'll be down into the single digits on Tuesday night.

White Sprinter Van of the Day hanging out above the Arctic Circle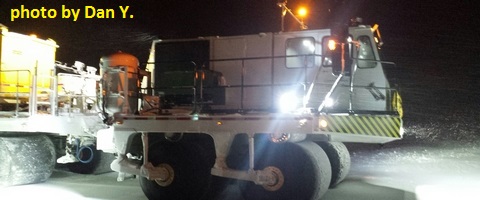 Road and Mountain Biking
I went for a ride on Syncline yesterday, and I could see the river of water flowing down the doubletrack, so that's probably not a good trail to ride right now. Maui was in great shape. Hidden was pretty good. I heard Moab was good. I suspect Post is pretty good and Whoopdee is even better. And with a forecast of relatively light wind, it might be a nice day at Crawford Oaks (Columbia Hills) too. Who doesn't love a Christmas bike ride? I do!


The Clymb: free membership. Cheap gear.
Temira approves. Click to join.
Let's face it: sometimes the weather is too cold/wet/grey to use the Gorge as your gym. That's when you head to the Power Station. Good vibe. Lots of friendly coaches. And free 10 Speed Coffee. Plus, it's warm there. Turn off your heat, take off some of that technical clothing, and come hang out in the gym. The gym is your gym, for a little while anyway!
Upcoming Events
It's Christmas, and that means that you can cross the Hood River Bridge for free. Over and over. You can drive back and forth. You could even flash-mob a bicycle ride protest over the bridge if you wanted to. At least that's how it's always been in the past. I hesitate to drive over the bridge repeatedly with my transponder in place, but it's always been free on Christmas with nobody manning the booth. Other than that… Jeri's having a party, Manny's having a party, and I'm trying to round up the MOT's for Chinese food this afternoon.
In other news, if you have a decent pair of binoculars, no light pollution, and clear sky, you'll be able to see Comet Lovejoy in the night sky. And if you want to learn more about the constellations, just buy the best book ever on that subject. I've owned a copy since I was 6 years old. I'm much older now, and that book is still one of the best books ever written.
Have an awesome day today!
Temira