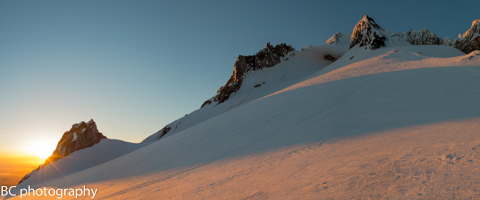 Random Morning Thoughts
Something entirely unexpected happened to me on Christmas. And since this scenario had never crossed my mind as a possibility, I rolled with it without any preconceived notions of what was happening. I found freedom and relaxation in that. I don't know if you people find yourselves imagining scenarios and then acting out your pre-planned path when things happen. I sure do…
I'll imagine conversations and courses of actions and I'll stick to them. I'm getting better about just being in the moment, but I'm still plenty guilty of spending time imagining future courses of action. This time, on Christmas, I didn't. What happened was nothing short of beautiful. And completely unexpected. And if I'd contemplated that scenario ahead of time, I'd have run the other way. And that would have been the wrong decision. So, if you can, not always of course, but sometimes, let go of the speculation and the structure, and just roll with what life brings you. You might find yourself in an amazing place you never imagined.

Thank you for using this forecast!
Click on my photo to support it with a donation.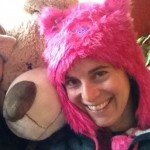 Thank you for using this forecast. Does it save you time, gas money, or help you find more wind, powder, or just plain fun stuff to do? Please make a donation to keep it going! Use it here for free or get on the mailing list for wind for the summer and Mt. Hood snow in the winter. Just click on my photo to donate. The email isn't $99/year. Not $50/year. No, just $12.34 or more gets you on the list for 12 months, and sometimes there are cool prizes. Donate via PayPal/CC by clicking on my happy photo below. Don't PayPal? You can send a check to Temira @ PO Box 841 in Hood River. Thank you for your support, and thank you for trusting my forecast. You guys mean the world to me.
---
Mt. Hood Snow Forecast – 5000′

4a-8a
8a-12p
12p-4p
4p-8p
8p-4a
Today
Tomorrow
The day after
Mt. Hood Snow
'Twas a partly cloudy start to the day on Mt. Hood, and with the Doppler radar undergoing servicing, it was tough to tell how long it would be before the precipitation made its way to the Cascades. Models suggest we'll see snow falling by 7am, or 10am at the latest. Expect the snow level to be at 2500-3000′ this morning, dropping to 1500-2000′ this afternoon. We'll get .5-.9" water value (WV) during the day, for 5-8" of new snow by 4pm. That'll be followed by heavy orographic snowfall tongith for another .3-.5" WV and 3-5" of new. Wind today will be light early, rising to WNW 25 by 7am and W 45-50 by 4pm.
Orographic snowfall continues tomorrow with the snow level around 1000-1500'. We'll see .3-.6" WV during the day for 3-6" of new followed by another .2-.3" WV overnight, for another 2-3". Wind on Sunday will be … problematic in both strength and direction… early, at NW 45, but it will drop to NW 25-30 by 10am and hold there for the rest of the day.
By Monday morning, the flurries will be decreasing. The snow level will be at the surface, and we'll see less than an inch of new before the sky clears. Temps will be in the upper single digits to low double digits at 5000′, and wind will be W 10 early and NE 20 in the afternoon.
Expect temps in the single digits on Mt. Hood on Tuesday with clear sky and NE wind at 30+ early and 40-50 in the afternoon. With the wind that strong, it's possible, although unlikely, that we'll see some orographic clouds and/or flurries.

Gorge Wind
There's not much happening on the Columbia this morning, but there will be a bit more happening later today as a cold front swings through. Expect gusty 15-18 by noon, probably from Swell out to Maryhill, picking up to gusty 25-19 late today from Lyle to Arlington. Tomorrow starts with gusty W 20-23 from Mosier to Maryhill, dropping to 10-13 in the afternoon. Expect increasing easterlies during the day on Monday, rising to 30-40 in the afternoon at Rooster, and likely hitting 10-15 near Hood River too. Expect easterlies at 60-80 on Tuesday and 40-60 on Wednesday.

Gorge Weather
Today starts off partly cloudy and becomes rainy, or at least showery, by 10am. Temps will be in the low 40's all day. Rainbow chances are 97%. Tomorrow also looks showery. Temps will be in the upper 30's early and the low 40's in the afternoon. Expect some wet snow in Odell tomorrow and some less-wet snow in Parkdale, maybe an inch or two at most. Rainbow chances at river level will be 97.352%.
A drastic change in the weather occurs on Sunday night as cold air filters in to the Gorge. Temps will drop just below freezing with a chance of a few snow flurries… it all depends on timing. Anyway, partly cloudy on Monday. No rainbows due to sub-freezing temps. By Monday night, temps will be down into the low double digits, possibly dropping into the single digits. Brrr. The Gorge is your fridge and freezer.

White Sprinter Van of the Day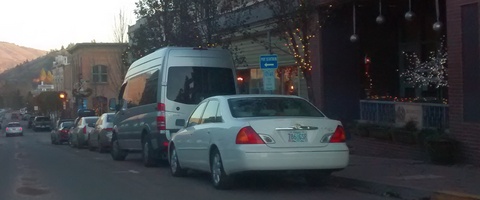 Road and Mountain Biking
I heard the dirt was nice yesterday. The snow was nice too. Get your dirt now, because it's all going to freeze by Monday. Oh wait. Frozen dirt is super fun. You can ride now and ride later! If you want to ride on the road, you may want to do that this weekend, although today's west wind will make for a challenging headwind unless you choose carefully.


The Clymb: free membership. Cheap gear.
Temira approves. Click to join.
Let's face it: sometimes the weather is too cold/wet/grey to use the Gorge as your gym. That's when you head to the Power Station. Good vibe. Lots of friendly coaches. And free 10 Speed Coffee. Plus, it's warm there. Turn off your heat, take off some of that technical clothing, and come hang out in the gym. The gym is your gym, for a little while anyway!
Upcoming Events
Today is Saturday, and that means you have the option of running at 8am with a nice crew in Post Canyon. At 3pm today, join a crew of lovely cyclists for the Cold Lap cross ride at Dirty Finger at 3pm. Tomorrow brings community yoga, free or by donation, at Yoga Samadhi in White Salmon at 9am. Also tomorrow, there's pickup touch rugby at the Mosier School at 3pm.
Have an awesome day today!
Temira