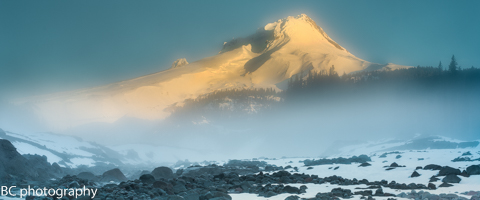 This is the final weekend of ski season at Meadows, and that's got me thinking that it's time to drop the snow forecast for the year, other than giving an alert that T-Line might see a powder day. So, this is the last three days of snow forecasting for the season, but you can still check in for alerts. Or you can take up mountain biking, road biking, and a wind sport, and come here for that information. =) If you are headed up to ski this weekend, get yourself some warm wax and make plans to ride early and finish early, because the snow's going to get sticky early. Continued after the chart…
Mt. Hood Snow Forecast – 5000′

4a-8a
8a-12p
12p-4p
4p-8p
8p-4a
Today
10,000'
Tomorrow
9000'–>11,000'
The day after
10,000'–>12,000'
Today looks sunny on Mt. Hood with high clouds in the afternoon. The free air freezing level (FAF) will be 10,000′ with max 5000′ temps around 50 degrees. Wind will be W 10-15. Saturday looks sunny. The FAF will be 9000′ early and 11,000′ in the afternoon. Wind will be N 20. Sunday looks a lot like Saturday with slightly less wind. Next chance for precip is the middle of next week.

Donate and keep the forecast going!
(contribute to Temira's grad school, bike repair and coffee fund)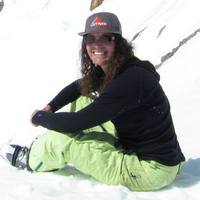 Thank you for using this forecast. Does it save you time, gas money, or help you have more fun in your life? Make a donation! Get your forecast here for free or donate and get on the mailing list for year-round wind forecasts and ski season snow forecasts. Just click on my photo to donate via PayPal or credit card. The email isn't $99/year. Not $50/year. No, just $12.34 or more gets you on the list for 12 months, and sometimes there are cool prizes. Don't PayPal? Send a check to Temira @ PO Box 841 in Hood River. Thank you for your support, and thank you for trusting my forecast.
---
Gorge Wind
There's some east wind this morning, which is a surprise to me. Expect fading easterlies this morning with light and variable wind midday. As a weather system approaches this afternoon, we'll see the westerlies pick up. It's not an ideal setup, as there's stuff moving around in the atmosphere, but it'll be windy. Expect gusty W 15-18 from Stevenson to Mosier by about 2pm. The wind will pick up briefly to gusty 20-23, lasting longest at Stevenson, and fading quickly near Hood River (if that even happens). We should also see gusty 20-23 from Doug's to Maryhill a bit later in the day, although this isn't going to be a good direction for Maryhill, most likely.
Expect light and variable wind on Saturday morning, picking up to E 13-16 briefly midday and dropping to light and variable / glassy in the afternoon. Sunday looks a lot like Saturday and so does Monday. As of right now, Tuesday, Wednesday and Thursday look very, very windy. Don't get your panties in a bunch (yet), but let's keep watching the first half of next week with an eye on playing wind Johnny.
In coast news… (north/central/south)… Today: 20-25/25-30/30-40, 9′ @ 15. Tomorrow: 20-25/25-35/30-40, 6′ @ 12. Sunday: 15-20/20-25/25-30, 6′ @ 13. In other words, it looks AWESOME at the coast the next three days.

Random Morning Thoughts
I'm taking this class at PSU right now, and it's awesome. I love my classmates. I love the stuff I'm learning. I love my professor. I love being asked to reflect on myself for assignments. I love being in a community of people who are interested in the same things that fascinate me. The learning environment makes me feel so alive, and so does the community.
We are not meant to stagnate, we humans. We are meant to keep growing, and we are meant to do it in community. If you're finding that your life is a little blah, see if you can't find yourself a group of like-minded individuals for company in study, growth and learning. Take a class. Volunteer. Do something new. I think you'll find that the benefit will go further in your world than just the hours you spend doing that new activity. Your mind will surprise you when you give it the gift of novelty.

Gorge Weather Forecast
It is absolutely beautiful outside my window this morning. I am so blessed to live here in the Gorge. Today will be sunny early with some high clouds later in the day. Temps will be in the upper 30's early and the low 70's in the afternoon. Light wind early, moderate west wind late. No rainbows. No rainbows through early next week. Tomorrow looks sunny. Temps in the low 40's early and the mid 70's in the afternoon. Light wind. Sunday looks just like Saturday, and Monday currently has a forecast high of 80 degrees. I repeat: 80 degrees. In April. As for your garden, the long-range model shows a chance of frost next Wednesday and Thursday morning. I already planted my tomatoes. I'm going to plant my peppers. You can do as you like.

White Sprinter Van of the Day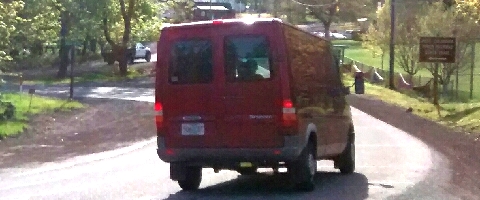 Road and Mountain Biking
I do believe it's a full-on tackalert for Post Canyon today. Whoopdee's a little dry but still great. I haven't been up to the 44 Road to check, but I suspect we'll have a tackalert there this weekend too. I also don't have confirmation of the upper elevation road rides, so you will have to see if they've melted out after this week's snow. Oh wait. That's my job! Anyway, road bikers can expect increasing west wind after 2pm. Tomorrow, Sunday and Monday bring light easterlies and temps in the mid 70's. Epic road biking conditions.


The Clymb: free membership. Cheap gear.
Temira approves. Click to join.
Upcoming Events
This morning is the 10 Speed Coffee run, 7am at 10 Speed. Completing the run earns you a free cup of coffee and a donut. Coming up this weekend, there's an Earth Day weeding party at the Hood River Waterfront Park on Saturday at 9am. Sunday is the Cherry of a Ride in The Dalles, benefiting St. Mary's School.
Next weekend is the Anson's Bike Buddies bike collection drive. This local charity (started by an 8 year old), collects old bikes (and parts, but not helmets), fixes them up, and gives them away to kids who don't have bikes. If you have an old bike sitting in the garage, pull it out and bring it to the Cascade Eye Center parking lot next Saturday and Sunday (the 25th and 26th) between 10am to 2pm.
Have an awesome day today!
Temira