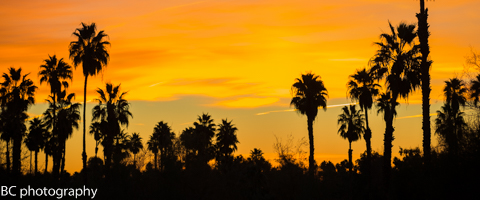 The next chance for snow on Mt. Hood is next Wednesday, and even then, it doesn't look like much. Sure, sometimes spring is epic on Mt. Hood, but this isn't looking like one of those years. It's El Nino, and although the correlation between warm/dry and El Nino isn't as strong as the correlation between cold/wet and La Nina, there's still a correlation, and this year will make those numbers correlate stronger. In case you were wondering, models predict El Nino to continue through fall of this year, at least. Continued after the chart…
Mt. Hood Snow Forecast – 5000′

4a-8a
8a-12p
12p-4p
4p-8p
8p-4a
Today
10,000'
Tomorrow
11,000'
The day after
11,000'
If you're wondering about skiing today and tomorrow, I can give you a report from yesterday. The snow was still transitioning from fresh to corn, and ended up sticky by about 10:30. It should be closer to corn today, and maybe that means it will last a little longer. Hopefully it'll be all corn, all the time, by tomorrow. I thought the coverage was just fine on the groomed runs, and I had a great day. You might as well – you won't get another chance at Meadows until next winter.
In the short-term forecast, all we have is sunshine and warm weather. Expect that today with the free air freezing level at 10,000-11,000′ with NW wind at 15mph in the morning and 10mph in the afternoon. Tomorrow sees more sun with the FAF at 11,000′ and light and variable wind. Expect a repeat on Monday: sunshine, warmth and light wind.

Donate and keep the forecast going!
(contribute to Temira's grad school, bike repair and coffee fund)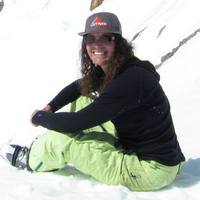 Thank you for using this forecast. Does it save you time, gas money, or help you have more fun in your life? Make a donation! Get your forecast here for free or donate and get on the mailing list for year-round wind forecasts and ski season snow forecasts. Just click on my photo to donate via PayPal or credit card. The email isn't $99/year. Not $50/year. No, just $12.34 or more gets you on the list for 12 months, and sometimes there are cool prizes. Don't PayPal? Send a check to Temira @ PO Box 841 in Hood River. Thank you for your support, and thank you for trusting my forecast.
---
Gorge Wind
There's not a lot going on for the next few days in the wind world, but the forecast after that is holding steady with strong westerlies. In the meantime… Expect light west wind early, quickly becoming glassy and staying that way today. Expect light and variable wind early tomorrow with E 10-13 at Rooster and Stevenson for a little while before glassy conditions return in the afternoon. Same thing Monday.
The pattern changes Tuesday as a low pressure system moves into the Northwest. As of right now, the wind looks to be 24-28 on Tuesday afternoon, 26-30 on Wednesday, and 22-25 on Thursday, but that's a long ways out to be predicting. I'm clearing my day on Wednesday. I can't promise you that's the right call, but I have to pick now to make it happens, so that's what I'm picking.
Out on the coast… you'll find Trudy snapping photos. (north/central/south) Today: 20-25/25-30+/35-40+, 8-9′ @ 13 seconds. Tomorrow: 20-25/25-30/35-40, W 6 @ 13. Monday: 20-25/20-25/25-30, W 7 @ 13.

Random Morning Thoughts
I went up to the mountain yesterday with a friend and did a few laps. It's funny… I hadn't been going because, well, because there's no snow, right? And it's spring skiing, and that's not so much fun, right? But there was plenty of snow to ride the groom, and there was plenty of snow to have fun. And carving is fun! But we forget, don't we? We remember the best days, and we set our definition of "fun" at the top of the scale.
I'm not sure how we combat this; with awareness of our changing definitions, probably – If you find yourself saying "it's not gonna be good, so I'm not going" a lot, you may want to reevaluate your definitions. Because if we only go play when we think it's going to be good (based on an unrealistic scale), we're missing out on lots of fun. Now get your ass up to the mountain for one last day before the fun really disappears!

Gorge Weather Forecast
Daaaaaaannnnnnng. This weather is INSANE! Mid-April. Sunny. Warm. Bikini weather. Expect temps in the upper 40's this morning and mid 70's this afternoon. Light wind. Tomorrow starts off in the low 40's and hits the upper 70's under sunny sky. Light wind. Repeat that on Monday with a high temp that might just hit 80. 80. Seriously? Next chance of rainbows is Wednesday.
For you gardeners, there is no frost in the forecast for at least the next five days. I'm planting my peppers and maybe my basil today. I planted pole beans yesterday. You will have to make your own choices, but that's where I'm at.

White Sprinter Van of the Day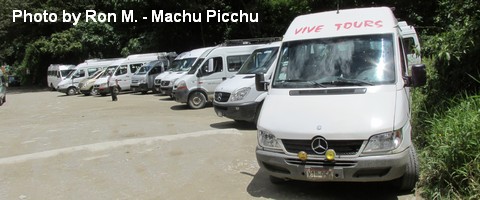 Road and Mountain Biking
The full-on tack alert continues for Post Canyon and other trails. I got a report yesterday that the Trout Lake Loop is free of snow, so that means Knebal and 8-mile (cleared of trees) are also open. Sioxon has been open for a while too, and if you've never ridden that trail, you're missing out. Beautiful old-growth trees and waterfalls. Well worth the drive.
In road biking news, as I said, the Trout Lake Loop is open. I can't guarantee that Lost Lake and Vista are Vista are open, so I clearly am going to have to do that ride tomorrow and check it out. Joking aside, expect really nice road biking conditions today, tomorrow and Monday with warm, sunny weather and light wind. Very strong west wind Tuesday through Thursday will make the road biking less pleasant.


The Clymb: free membership. Cheap gear.
Temira approves. Click to join.
Upcoming Events
Today is Saturday. The Tri Club has a 10k run in Post Canyon at 8am followed by a ride to Rowena Crest, leaving the bottom of Post Canyon around 9:20am. The annual weeding party at the Hood River Waterfront park is today, 9am to noon.
Coming up tomorrow, it's the Cherry of a Ride in The Dalles, benefiting St. Mary's. They have rides from short to 100 miles, and tomorrow will be a perfect day for a fully-supported long ride. Tomorrow's also the Birds of Prey 10k and half-marathon in North Bonneville. There's community yoga at Yoga Samadhi at 9am, there's a ride to Cooper Spur with the Tri Club leaving 10 Speed at 9am. Big Winds has a free standup paddle demo at the Event Site from 1pm-3pm. Then, as always, there's ping pong at the Armory at 3pm, pickup touch rugby in Mosier at 3pm, and community yoga at Root Down at 6pm.
Next weekend is the Anson's Bike Buddies bike collection drive. This local charity (started by an 8 year old), collects old bikes (and parts, but not helmets), fixes them up, and gives them away to kids who don't have bikes. If you have an old bike sitting in the garage, pull it out and bring it to the Cascade Eye Center parking lot next Saturday and Sunday (the 25th and 26th) between 10am to 2pm.
Have an awesome day today!
Temira