It's going to be windy again today…
Random Morning Thoughts
I made myself a promise a few weeks ago. I said that I would spend the day after 12 Hours of Post redoing my website, or at least getting started on the task by uploading a new theme and making sure the website was functional, if not beautiful. Check that off the list. Big relief. Never mind that there's still a ton of work to be done. At least the work is started, and starting a task is the hardest part for me.
Now… since I took what was supposed to be my rest day and turned it into a work day, I need to find a rest day some day soon!
Support this forecast!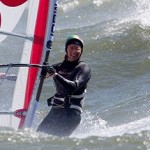 Your forecaster. Click on her to donate. Thank you!
Thank you for using this forecast. Please tell your friends about it. And if you or your friends think this service is awesome/useful/saves you gas money/makes your life more fun (that's the important part), make a donation by clicking on my photo above. Is more fun worth $50/year? $20/year? More? Less? Donate what it's worth to you (and thank you!), but $12 minimum gets you on the email list (with occasional giveaways) for a year. Don't use Paypal? You can mail a check to Temira at PO Box 841 in Hood River, 97031. Thank you!
Today's Gorge Wind – these are ranges for the average speed, not a predicted wind range. =)

Your favorite beach
Dawn
Patrol
9am-
11:30a
11:30a-
3pm
3pm-
dusk
Rooster's Rocks
cloudy
day
at the
nudie
beach
Steven's Locks
13-16
13-16
13-16
13-16
Hatchery (minus a few for Hood River)
13-16
17-21
17-21
13-16
Doug's, etc.
13-16
17-21
22-25
26-30(?)
Rufus, etc.
24-27
24-27
26-30
26-30
Roosevelt, etc.
24-27
26-30
26-30
24-27
Gorge Wind
Once again, it will be windy today. We have an upper level low (ULL) in the desert and high pressure over the Pacific, a pretty decent setup, although that ULL could make things gusty, and it will likely kick off afternoon showers and thundershowers, so be prepared for that. Having done the disclaimers, I present the morning gradients: .08/.08/.22. We'll see wind in the teens in the western Gorge and low twenties east of The Dalles this morning, picking up (if the showers, etc., don't kill it) to 26-30, yet again, from Lyle to Maryhill, with a touch less out east.
The pesky ULL moves off toward Idaho tomorrow, leaving us with high pressure off the coast, low pressure in the desert, and a more stable overall setup. Expect 15-18 or a bit more early in the morning (20-24 at Mosier and Rowena wouldn't surprise me), picking up to 26-30+ from Mosier to Rufus in the afternoon, with periods of 30-35 possible. Arlington will join the party, but it won't join until quite late in the day.
Wednesday looks sunnier and a bit warmer, meaning the wind will likely shift back to the Hood River area. Expect dawn patrol at 23-26 from the Hatch to Doug's, rising to 26-30 by late morning.
Gorge Weather
It's 31 degrees and snowing on Mt. Hood this morning. Looks like there's only a trace of new, but still. It's the middle of June and it's snowing. Brr. Down here in the valley, temps will be in the low 50's early and low 60's this afternoon with partly cloudy sky and increasing chances for showers after noon. Thundershowers are possible too. Chance of rainbows today is 72%.
Tomorrow sees a deep marine push and partly cloudy sky in Hood River. Temps will be in the low 50's early and mid 60's in the afternoon with a very slight chance of showers early in the day. 3-5% chance of rainbows. Wednesday will also see a deep marine layer, but Hood River will likely be sunny. Temps will be in the low 50's early and mid 70's in the afternoon.
Road and Mountain Biking
I have multiple reports from the 44 Road trails that no rain fell up there. It's mid-July dustbowl. I don't know how this is possible when we got so much rain down here, but it's dusty up there. So, pray for rain. In other bike news, this weekend is the Tour de Hood supported ride, where you can do Three Summits without bringing iodine tablets. And the following weekend is the super-awesome and quite casual Mt. Adams Country Bike Tour, supporting a bunch of local charities.
The Clymb: free membership. Cheap gear. Temira approves. Click to join.
River Levels
The White Salmon is around 3′, the Klickitat is at 1430 cfs, the John Day reading is at 183kcfs, and The Dalles Dam is at 182kcfs.
Events
If you are looking for something to do tonight, there's community yoga, free or by donation, at Yoga Samadhi in White Salmon at 7:15. There's a mellow, social road bike ride leaving the Hood River High School track at 5:30 (It's called "Ride around the Gorge"), and there's pickup Ultimate at 6pm at May Street Elementary.
Coming up this weekend, there's downhill mountain bike racing at Skibowl Friday through Sunday – that should be great for spectating. There's a Windance kite demo happening at Rufus both Saturday and Sunday.
On Saturday, it's National Go Skateboarding day at the Hood River Skate Park with a couple of contests happening for all ages of skaters between 10am and 1pm. The Tour de Hood supported road bike ride happens next Sunday, giving you the chance to ride the same course that the racers used to do for the Mt. Hood Cycling Classic.
Have an awesome day today!
Temira