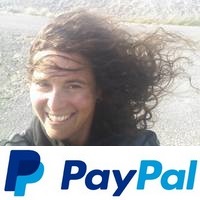 Thank you for using this forecast. Like it? Find it useful? Support it (and me!) by sending some cash my way. Why? It takes me an hour or two each morning to produce this, and it makes your life better, safer, and more fun. That's worth something! You can get the email version sent to you. Not $99 a year. Nope. Not $49. Just $12.34 or more gets you a subscription. Click below to give financial support. Thank you!!
Credit card payments click here – – – – – – – – – Click here to use your PayPal
Venmo: @theGorgeismyGym
Snail Mail: PO Box 841, Hood River, Oregon 97031
(note: I am not a non-profit entity. The only way to accept credit cards with a user-defined amount is to use the 'donate' button. Thanks for understanding!)

Auto-renewing subscription. New! Awesome!
The Forecast
Mt. Hood Snow Forecast – 5000′

4a-8a
8a-12p
12p-4p
4p-8p
8p-4a
Thursday
4000′->9500′
Friday
9500′->11,000′->9000′
Saturday
9000′->500′!!
Mt. Hood Weather Forecast
It looks like another exciting few days of weather on Mt. Hood as the jet stream takes aim at the Pacific Northwest. The peak of the action takes place on Saturday when a 130kt jet stream takes aim at the Cascades, all the way from Mt. Baker to Mt. Hood. More on that in a bit…
For Thursday, expect a clear start with sunshine and increasingly warm weather as the hours unfold. Clouds move in by early afternoon, but the rain holds off until 4pm or so. The snow level will be 4000′ early, 8000′ in the afternoon, and 9500′ (warm!) after midnight. About 0.9" rain falls overnight. Wind will be light south early, SW 10-20 midday, WSW 35 in the afternoon and evening, and W 45 after midnight.
Friday looks rainy early and then clear. Expect wind to accompany that sun. The snow level will be 9500′ early, 11,000′ in the afternoon (max temp around 43 degrees), and 9000′ after midnight. Just a trace of rain falls before the sky clears, and that will happen before sunrise. The rest of the day looks dry. Wind: W 45 for most of the day, WSW 35-45 in the afternoon, and WSW 60-75 after midnight.
Rain Saturday morning turns to snow sometime around when the lifts open. Full-on blizzard conditions stick around through early afternoon before snowfall and wind speeds start to taper. The snow level will be 9000′ early, 6500′ at daybreak, and 3500′ by mid-morning. Temps just keep falling as a cold front drops down from the north; the snow level will land at 500′ after midnight. During the day, about 1.2" water value (WV) falls on Mt. Hood. The first 0.2" to 0.5" will fall as rain. The rest will be snow, giving the slopes 8-10" of wind-destroyed fresh snow. Wind on Saturday: goodbye lifts, most likely! Expect WSW 60-75 all the way through early afternoon when the wind will drop to WSW 40-55 and then turn to WNW 35-40. Windspeed drops to WNW 25-30 overnight.
Sunday may start off with a brief period of clearing, but orographic (terrain-enhanced) snowfall and clouds are more likely. Snowfall continues on through the evening before the sky clears in the wee hours of Monday. The snow level Sunday will be 500-1000′ all day, dropping to 0′ after the precip ends in the evening. About 0.4-0.6" WV is forecast for the day, for 4-6" of powder. Another 0.2" falls in the evening, for 2-3" more. Wind: WNW 25-30 early, NW 30-35 midday, NNW 30-35 after midnight. As of right now, Monday looks clear and dry and cold with epic packed-powder groomed conditions.
Gorge Wind Forecast
Light easterlies on Thursday morning pick up to E 15-20 near Stevenson and Rooster midday. The wind fades to light easterly this afternoon. Friday brings gusty westerlies at 18-22 Viento westward and east of The Dalles. Westerlies will be less, perhaps 8-11 or so, from Swell to The Dalles. In the afternoon, the wind drops to 10-13 everywhere. Saturday looks exciting as a powerful cold front drops in and is accompanied by offshore high pressure. Gusty westerlies at 20-30 from Rooster to Stevenson start the day. The wind then picks up to gusty, but steady-enough, 30-35 from Stevenson to Threemile. Steadiest wind will be found east of the low clouds, so likely east of Mosier. Sunday also brings westerlies. They max out at 20-23 from Stevenosn to Maryhill. River flow Thursday: 111kcfs. Temp: 39 degrees.
COAST, JONES, SAUVIE'S: Detailed forecast is on winter break.
Hood River Weather Forecast
Nothing this morning stays dry all day. Rain moves in tonight. Temps will be in the upper 30's early and upper 40's later. East wind. No rainbows. Friday looks sprinkly before noon with partly cloudy sky and then dry. Temps will be in the mid 40's early and upper 50's later. Moderate westerlies. 98% chance of rainbows. Saturday looks rainy. Temps will be in the mid 40's early and low 50's later. Strong west wind. 99.9% chance of rainbows.
Looking for a complete Columbia Gorge forecast? Looking for more humor in your weather? Obscenities? You're looking for my TATAS: Temira's Awesome Travel Advisory Service on Facebook.
Road and Mountain Biking
It's snowy or muddy on all the trails now. Please leave them alone so you don't do damage. The only exception may be the lower parts of Syncline, but they are probably muddy enough that you will do damage too. Think about gravel or road biking today, as temps should make it into the upper 40's with just-sprinkles falling from the sky.
Upcoming Events
There are several Tai Chi classes at the Hood River adult center during the day. In the evening, there's pickleball at 5 at The Dalles Readiness Center. There's $5 yoga at Samadhi in White Salmon at 6, Tai Chi at Our Savior church in Bingen at 6, and Zumba at 6:30 at Mid-valley elementary. At 7am on Friday, there's the Kickstand Coffee Run, where jogging or walking 4 miles gets you a free cup of coffee and a donut.
White Sprinter Van of the Week!
Click here for the White Sprinter Van map of the world!!!
Random Morning Thoughts: on vacation.
Click here for the full events calendar.
Have an awesome day today!
Temira