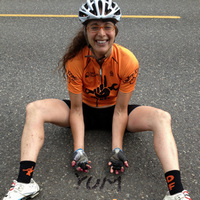 This is Temira!
Thank you all for your donations and kind words during last month's pledge drive. Whew. Glad that's over. I always feel a little weird asking for donations. That said, should you like to get on the daily email list (where you can occasionally win cool stuff), please take the time to click on the sun below and make a donation of $12 or more. That gets you a year's subscription, and it makes me smile, because I know then that the hard work I put into this is worth a lot to you. Thank you for reading my work, and thank you for donating. Have a wonderful day!

Random Thoughts you may or may not regret reading…
If you thought yesterday's thunderstorms were spectacular (and they were – what amazing light at sunset last night!), you'll love tonight. It's the perfect storm (no pun intended) for a perfect thunderstorm this evening, pretty much all over Oregon. Luckily for anyone affected by wildfire, there's a lot of precipitable water associated with these storms, so that lightning should be accompanied by rain and even hail (hoping for no hail for my orchardist friends).
Random Local Advertising
Lance Koudele Photography (LKP) is focused on exposing your business via engaging photography and videography. Whatever your industry- be it travel, hospitality, food and beverage, manufacturing, LKP has the experience and ability to capture the essence of your services. Take a look at his work online – five minutes of photographic beauty is a great way to start your day.
Wind forecast
An offshore low pressure system continues to affect Gorge wind and weather today, with up-and-down wind and another chance of thunderstorms and a great sunset this evening.
The gradient at 6am was .08, enough to have the wind in the upper teens to low twenties at the Hatchery at sunrise. And a lovely sunrise it was. It's hard to tell on the webcam this morning, but it appears Portland has only broken clouds, meaning the desert heating won't dramatically outpace the city swelter.
So, let's call today 21-24 at the Hatchery all day, with a bit less in Hood River. By mid-morning, Stevenson should have 13-16 for the Tasar racers. Doug's/Lyle/Rowena will slowly pick up to the low to mid-twenties today too. However, evening convection could mess with the wind speeds again, so let's give it another "who knows?" and assume the earlier windspeeds will hold if the thunderstorms don't fire.
This low pressure moves north tomorrow, giving us less clouds and drier weather. However, another low building offshore is going to keep the gradient relatively small. How about 13-15 in the morning, building to 21-24 in the afternoon near Hood River with a bit less elsewhere? Sound good? I think so.
Tuesday, as of now, looks light and variable, as another strong low pressure system sets up off the coast.
Today's Gorge Wind

Your favorite beach
Dawn
Patrol
9am-
11:30a
11:30a-
3pm
3pm-
dusk
Stevenson
5-10
13-15
17-21
who knows?
Hatch (subtract a few mph for Event Site)
21-24
21-24
21-24
who knows?
Doug's / Rowena / Lyle
10-15
15-18
21-24
who knows?
Maryhill / Rufus / The Wall
10-15
15-18
17-21
who knows?
Arlington / Roosevelt
5-10
5-10
10-13
who knows?
The Clymb: free membership. Cheap gear. Temira approves. Click to join.
Other News
In Stevenson today, the Bridge of the Gods organizers are going to run the Blowout, the downwind race from Stevenson to Hood River. Skipper's meeting is at 10am, and tentative race time is 11 am. Also today, just across the river in Cascade Locks, the Tasar World Championships continue.
A little further west, in Corbett, today is the OUCH, the Oregon Uphill Challenge at Larch Mountain. 3600′ uphill in 16.5 miles – the fastest racers will finish in under an hour. Good luck to everyone from the Gorge who's racing!
Finally, tonight is the first night of the Perseid meteor shower, so set your alarm for midnight or later and find a spot facing the northern sky. It looks like the clouds should start dissipating tonight as the upper level low moves north. If the sky is cloudy tonight, try tomorrow night, when it should be clear.
Coming up tomorrow night, it's mellow bike ride night, with the Tri Club's Ride Around the Gorge and the the Mountain View Cycles Booze Cruise ride to Mosier's Thirsty Woman pub.
Have an awesome day today!
Temira