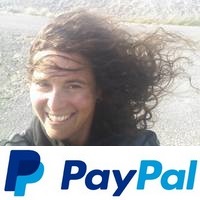 Thank you for using this forecast. I offer it freely so you can have more fun and plan your life. It does take significant time and energy to produce. If you find yourself using it often, or if you feel your life is more awesome because of my work, please make a donation. You can get this forecast via email by donation. The email subscription isn't $99/year. Not $50/year. Donating $12.34 or more gets you on the list for 12 months. Thank you for your support and thank you for trusting my forecast.
Click here to donate using a credit card.
Click here to donate via PayPal.
Venmo: @theGorgeismyGym
Snail Mail: PO Box 841, Hood River, Oregon 97031
Get the email version free through the end of November – try it out! Click here.
Today's Gorge Wind – these are ranges for the average speed, not a predicted wind range. =)

Your favorite beach
Dawn
Patrol
9am-
11:30a
11:30a-
3pm
3pm-
dusk
Rooster Rock
LTV
E10-15
E10-15
calm
Steven's Locks
LTV
E10-15
E10-15
calm
Swell-Hood River
calm
calm
calm
calm
Doug's, Lyle, Rowena
calm
calm
calm
calm
Rufus, etc.
calm
calm
calm
calm
Roosevelt & Arlington
calm
calm
calm
calm
Mt. Hood Weather Forecast
While I understand that people are wanting a snow forecast at this time of year, the forecast continues to be near-zero for snowfall in the next ten days. The snow level Saturday hovers around 10,000′. On Sunday: 12,000′ with a few showers.
More precipitation arrives on Monday. This system starts as rain – the snow level will initially be 9000′. It'll drop to 6000′ with the bulk of the precip, dropping 2-4" on the highest elevations of the resort. The tail end of this system sees the snow level drop to 4000′, but the precip will be mostly done by that time. Another system swings through on Tuesday. It's a little far out for precise prediction, but 2-3" seems possible at 5000′.
Given the lack of significant snowfall in the forecast, I've neglected to take the time to include more precise details on timing. I've also chosen not to include a wind forecast. Why? Well, time. And necessity. With none of us heading to the mountains to shred, the details aren't needed … yet. They'll be back soon. In the meantime, enjoy the perfect hiking and biking and trail running conditions!
Gorge Wind Forecast
Windsports continue to be more plausible than snowsports for the next ten days or so. For Saturday, you'll probably want to find a dirt sport; light and variable wind Saturday morning picks up to just 10-15 out of the east at Rooster and Stevenson for just a couple of hours before turning calm in the afternoon. River flow is 90,000cfs and temp is 51 degrees.
Sunday sees a weak weather system pass by to the north. That'll turn the wind to westerly. Expect 8-11 in the morning through the whole Gorge. Afternoon westerlies pick up to gusty 17-22 from Stevenson to Arlington. Monday starts with very light easterlies and switches around to very light westerlies.
Models are hinting at a bigger west wind day on Tuesday. A front swings through early in the morning and is followed by very strong offshore high pressure building by the afternoon. While the gradient field won't be tight, it will be significant. Mid to upper 20's through the whole Gorge seems likely, should forecast conditions hold.
COAST, JONES, SAUVIE'S: Detailed forecast is back on winter break.
Hood River Weather Forecast
Nothing clouds Saturday morning give way to higher clouds in the afternoon. Temps will be in the mid 40's early and mid 50's later. Light wind. No rainbows. Sunday will be mostly cloudy. A few sprinkles may fall, but they also may not. Temps will be near 40 early and near 60 in the afternoon. Light to moderate westerlies. 5% chance of rainbows. Monday starts with a Nothing and ends with clouds and rain after noon. Temps will be in the mid 40's early and upper 50's later. Light and variable wind. 2% chance of rainbows. Another round of rain falls early Tuesday, and then the forecast is for dry and relatively warm weather through next weekend.
Looking for a complete Columbia Gorge forecast? Looking for more humor in your weather? Obscenities? You're looking for my TATAS: Temira's Awesome Travel Advisory Service on Facebook.
Road and Mountain Biking
There's a lot of perfect dirt to ride out there, so go get some. Next trail work party is next Saturday, the 16th, meeting at Family Man at 9:30. This is the Mitchel Ridge Extravaganza, and we need all hands on deck!
Upcoming Events
Saturday's events: there's a trail work party on Mitchell Ridge meeting at Family Man at 9:30am. Bring shovels and buckets. As always, you can volunteer at the Rebuild-it center in Hood River from 9am to noon. Shortt Supply has the Feast of Burden community run at 9:30 today. There's a community (free) yoga class at 10:30am at Pure Yoga. Teens have the sketchbook meetup at Dog River from 2-4pm, and the ski movie Winterland plays at The Ruins tonight at 6pm, benefiting Special Olympics.
White Sprinter Van of the Week!
Click here for the White Sprinter Van map of the world!!!
Random Morning Thoughts: on vacation.
Click here for the full events calendar.
Have an awesome day today!
Temira