---
Mt. Hood Snow Forecast

It's Thursday morning, and snow flurries are falling on Mt. Hood once again. The flurries will continue during the day with increasing sunbreaks after noon. Today's snow level will be 3000′-4000′, depending on the time of day. We'll see an inch or two of new snow during the day, with the snowfall tapering off this evening and clear sky appearing at some point. Wind today will be W 25 for much of the day, dropping to NW 10 in the evening and light and variable after midnight.
Friday looks sunny on the mountain all day long. The free air freezing level will be 4000′ early and 10,000′ after midnight. No precip. Light and variable wind for most of the day turns to SW 15 after midnight.

Mt. Hood Snow Forecast – 5000′

4a-8a
8a-12p
12p-4p
4p-8p
8p-4a
Friday
3500′->10,000′
Saturday
10,000′->3000′
Sunday
3000′->4500′->3000′
---
Mt. Hood Snow Forecast, continued
Saturday starts off with high clouds. Sprinkles or maybe just more clouds move in during the afternoon. The snow level will be 10,000′ early, 6500′ in the afternoon, and 4000′ after midnight. Precip will be minimal – just a trace. Wind on Saturday will be SW 15 early and SW 20-25 in the afternoon and evening.
Sunday currently looks partly cloudy to start with scattered flurries during the day and steadier snow after 2pm. The snow level will be 4000′-4500′ during the day and 2500′ after midnight. A couple inches of snow will fall between 2pm and 5pm. Models currently suggest .4-.5" water value between 5pm Sunday and 5pm Monday, for 4-6" of new snow. Wind on Sunday will be SW 20 early, W 20 for much of the day, and SW 15 after midnight. If you are thinking of taking advantage of this fresh snow Monday, you will only be able to ride lifts at T-Line. Meadows will be allowing hiking. Not sure of Skibowl's policy.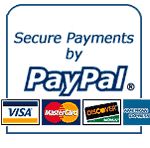 Say "thanks for the forecasts"
by making a donation!
Keep the forecasts coming.

Does this forecast save you time, gas money, or help you have more fun in your life? Make a donation to support continued forecasting, and get the forecast in your inbox each day. Click on the button to donate. The email subscription isn't $99/year. Not $50/year. No, just $12.34 or more gets you on the list for 12 months. Don't PayPal? Send a check to Temira @ PO Box 841 in Hood River. Thank you for your support and thank you for trusting my forecast.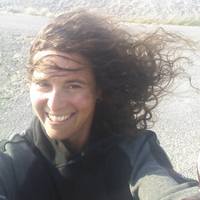 ---
Gorge Wind Forecast
We're starting off this lovely Thursday morning with a rainbow and some west wind. Gradients at 7am were .04 (pdx-dls) and .06 (dls-psc), with light westerlies in the western Gorge and W 20-23 at Arlington. As a weather system moves inland midday and high pressure builds off the coast, we'll see the westerlies pick up and backfill to the west. The location of the strongest, steadiest wind will be determined by the cloud line, which is probably going to be somewhere east of The Dalles early and back near Mosier this afternoon. So, expect W 24-27 at Arlington by early afternoon, backfilling to the Rufus stretch of the river, Avery, Celilo, and possibly (depending on the clouds) Doug's and Rowena. Areas under the clouds will see gusty 12-15 this afternoon. River temp is 48 degrees and flow is 337kcfs at The Dalles.
Friday starts off completely calm. High pressure builds inland during the afternoon, setting up widespread east wind. Rooster and Stevenson will max out at 15-20 or so. The rest of the Gorge will see E 5-8, with higher gusts on the higher hills (which will impact your road biking, but not your watersports).
Saturday's general weather picture has low pressure system moving inland midday and weak high pressure building off the northern California coast. This isn't an ideal setup, but will give us some west wind. Expect pre-dawn easterlies at 30-35. As that low moves inland, the wind will turn westerly. That should give us W 24-27 after 1pm. The strongest, steadiest wind will be from Rowena (or perhaps Maryhill, depending on clouds) to Threemile. As of right now, it looks like we'll end up with W 20-23 on Sunday.

Jones, Sauvie's, Coast Beta Test Forecast

If you click right here , you'll find NOAA's coast forecast.

Random Morning Thoughts
As you may have noticed, we humans are not plants. We don't photosynthesize our energy. We aren't rooted to one place (or at least, we have some choice about that). We are, however, much like plants in that we depend on sunshine and interconnections with other species for our health.
I'm really not sure where I'm going with this, but I do remember hearing about this awesome book, "The Hidden Life of Trees". We're not the only species that communicates with our fellow living beings; animals do it, trees do it, bacteria do it. Morels, happily, do it too, and it's morel season right now.
My point is this, I guess. We cannot live without fellow humans. We cannot live without the animals and plants around us. And yet we often act as if that weren't true, despoiling the planet and consuming vast quantities of limited resources without much thought as to the consequences. We cannot survive alone. We cannot survive without the help of our planet. Reflecting on this more often would serve us well. As you play in the sun today, in the clean air of the Gorge, with the flowers blooming around you, reflect a bit on what you can do to preserve these precious things. Have an awesome day!

Disclaimer required by my grad school program: I am not your therapist (but I could be 40 graduate school credits from now). I am your weather forecaster. Take everything I say with a grain of salt, and consult with your actual therapist about your mental health issues. One other thing: I plan to keep doing this forecast indefinitely, even when I am a therapist.

Gorge Weather Forecast
It's showery out there this morning, and is going to stay just that way until sunset, after which the showers will taper off. Temps will be in the mid 40's early and the mid 50's this afternoon. Moderate west wind. 100% chance of rainbows (just saw one!). Friday looks F'ing awesomely sunny: temps will be near 40 early and in the mid 60's in the afternoon. Light wind. No rainbows. Saturday starts off with high overcast sky and a colorful sunrise. Light rain moves in early afternoon and continues through the evening. Temps will be in the mid 40's early and the low 60's in the afternoon. Moderate west wind. 99% chance of rainbows.
For weather specifically directed at travel through the Gorge, please visit Temira's Awesome Travel Advisory Service on Facebook.

Road and Mountain Biking
Tripcheck is reporting that the rockfall on Hwy 30 near The Dalles has been cleaned up. It's safe to attempt the loop now! In other news, Post, Syncline, Columbia Hills, Whoopdee, Kitchen Sink, and Sandy Ridge are open, but I'm thinking Post is too muddy to ride today after yesterday's rain. Syncline will be amazing. Hospital hill has cows, so dogs are not allowed, even your dog. The HRATS have a work party in Post Canyon on Sunday. Meet at Family Man at 9am.

Upcoming Events
There's a community dance-exercise class at 11am at the White Salmon Grange. There's community yoga tonight at 6pm at Samadhi, Tai Chi at Our Savior Church in Bingen at 6:30. Coming up Friday morning, it's the Kickstand Coffee Run. A 4 mile jog at 7am gets you a free cup of coffee and a donut. Healthy. Very healthy.
This weekend contains Earth Day, and that means there are lots of activities. A starter list: Saturday, a beach cleanup at the Spit in Hood river at 10am. Free e-Bike and SUP demos at the Hood River Event Site 12-4. Cherry Festival run/walk in The Dalles. Sunday: Swap meet from 8 to 1 at Windance, trail work party from 9-1 at Family Man. Cherry of a Ride, benefiting St. Mary's Academy, is in The Dalles on Sunday. Oh, and the Lyrids meteor shower is Friday and Saturday night.
Have an awesome day today!
Temira