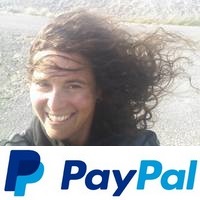 Thank you for using this forecast. I offer it freely so you can have more fun and plan your life. It does take significant time and energy to produce. If you find yourself using it often, or if you feel your life is more awesome because of my work, please make a donation. You can get this forecast via email by donation. The email subscription isn't $99/year. Not $50/year. Donating $12.34 or more gets you on the list for 12 months. Thank you for your support and thank you for trusting my forecast.
Click here to donate using a credit card.
Click here to donate via PayPal.
Venmo: @theGorgeismyGym
Snail Mail: PO Box 841, Hood River, Oregon 97031
Get the email version free through the end of November – try it out! Click here.

Today's Gorge Wind – these are ranges for the average speed, not a predicted wind range. =)

Your favorite beach
Dawn
Patrol
9am-
11:30a
11:30a-
3pm
3pm-
dusk
Rooster Rock
afternoon
sun
afternoon
buns
Steven's Locks
W5-10
W5
calm
calm
Hatchery/Wunderbar
W5-10
W5
calm
calm
Doug's, Lyle, Rowena
W5-10
W5
calm
calm
Rufus, etc.
W5-10
W5
calm
calm
Roosevelt & Arlington
W5-10
W5
calm
calm
Gorge Wind Forecast
It's Wednesday, and today's going to be a really nice day to play outside in the sunshine, if not the wind. General picture for the next few days: east wind, west wind, building easterlies. Details:
Wednesday starts out with some lingering west wind as a very weak weather system brushes the western half of the state. This results in west 5-10mph until mid-morning. After that, all we get is calm wind and fishing/standup paddling weather. Easterlies pick up to 20-25 from Rooster Rock to Viento on Thursday, but temps may start out sub-freezing near Hood River.
Looking at Friday, there's a chance of a frigid morning. Early morning easterlies at 20-25 turn around to W 22-25 from Stevenson to The Dalles in the afternoon. Why? Offshore high pressure and inland low pressure. Expect high-quality wind on Friday.
Next round of high quality wind will be Sunday. That means you have to get through Saturday, which starts off with light easterlies and ends up with E 15-20 near Rooster Rock and maybe Stevenson. Models agree (as of now) on a big east wind day Sunday: 35-40 near Rooster Rock and 30-35 near Cascade Locks with 25-30 near Viento.
JONES, SAUVIE'S, COAST: now on vacation for the fall and winter. Will return in spring.


Random Morning Thoughts
Mt. Hood Mountain Weather Forecast
Not much to speak of in the Mt. Hood forecast, unless what you're looking for is clear sky and sunshine. Even looking 10 days out, the precipitation is forecast to fall as r**n, not as snow. For Wednesday, the mountain will be clear. Free air freezing level (FAF): 2500′ rising to 5500′. Wind: N 10 becoming NE 15 overnight.
Thursday will be clear. FAF: 5500′ rising to 7000′. Wind: NE 15 becoming NW 5 then W 5 overnight. Friday starts off clear and ends up with mid-level clouds and a few wet flurries. Snow level: 7000′ early, 6000′ in the evening, 4000′ after midnight. Not even .1" of precip will fall, meaning we'll see a trace of new snow at best. Wind: W 5 rising to WNW 30 and then turning to NW 20. Saturday and Sunday look clear and colder. Next precip: Tuesday. Form: rain. Next: end of next week. Form: rain.

It's that time of year: you're in peak cycling fitness, and now the rain is falling. You're dreading losing everything you've gained over the dry months. Want to keep that fitness this winter and also build some strength? Get signed up now for Power Station winter classes. BIKE: keep that fitness. BUILD: cycling specific strength workouts. BIKE & BUILD: the best of both. Like virtual rides? Power Station has a projector and ginormous wall. Zwift (or whatever!) with friends. Get signed up now by clicking here!

Gorge Weather Forecast
It's a clear start to Wednesday. A few clouds may move through this morning, but all-in-all, it'll be a sunny day. Temps will be near 40 early and in the mid 50's later. Light west wind early. Calm wind in the afternoon. No rainbows. Thursday looks sunny. Temps will be near 30 early and in the low 50's later. East wind. No rainbows. Friday will be sunny for the first half of the day. Clouds move in during the afternoon. A few sprinkles may fall overnight. Strong east wind turns to moderate westerlies. 2% chance of rainbows. The weekend looks dry and sunny with increasing east wind.

For weather specifically directed at travel through the Gorge, please visit Temira's Awesome Travel Advisory Service on Facebook.

I'm sure there's really wonderful dirt out there. All you have to do is get on your bike and ride it! You don't have to rush – the weather will be mostly dry through next Tuesday. Lots of brown pow to be had! The next HRATS Post Canyon trail work party is on November 17 at 9:30 at Family Man.

Upcoming Events
The only free community event on my calendar for Wednesday is yoga at 10am at the FISH food bank. Other fun things this week: TGR ski movie premiere at the Ruins on Thursday night and the Warren Miller movie at Skylight on Friday night. NOAA has a Weather Spotter training on Thursday night in Stevenson, and the Hood River County budget meeting is Thursday night at 6:30 at the Hood River Adult Center.

Click here for the full events calendar.
Have an awesome day today!
Temira