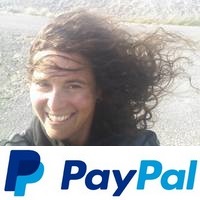 Thank you for using this forecast. Like it? Find it useful? Support it (and me!) by sending some cash my way. Why? It takes me an hour or two each morning to produce this, and it makes your life better, safer, and more fun. That's worth something! You can get the email version sent to you. Not $99 a year. Nope. Not $49. Just $12.34 or more gets you a subscription. Click below to give financial support. Thank you!!
Credit card payments click here – – – – – – – – – Click here to use your PayPal
Venmo: @theGorgeismyGym
Snail Mail: PO Box 841, Hood River, Oregon 97031
(note: I am not a non-profit entity. The only way to accept credit cards with a user-defined amount is to use the 'donate' button. Thanks for understanding!)

Auto-renewing subscription. New! Awesome!
The Forecast
CoronaChat
Today's CoronaChat is for the teens and their parents. Things are a little topsy-turvy right now. Three weeks ago, the world was about school, sports, rumors, love, and homework. Now there's no school. Team sports are done. That can feel a bit lonely and isolating, even though there are lots of people on Instagram, Snapchat, and Tik-Tok. You want to hang out with your friends. Your parents want you out of the house. This seems like a really good idea in the moment, because you're young and healthy, and this Covid-19 thing isn't that big a deal. Lemme throw a little brain science out there. Brains don't fully develop until age 25. For reals! There's this thing called the pre-frontal cortex that helps us make wise decisions. It helps us see future consequences of our current actions. It's all about the big picture. And guess what? It's not totally online in teenage brains. So, you are more likely to thing in terms of your needs, rather than the community. You're more likely to underestimate risks. You're more likely to think short-term rather than long-term. Seriously, I swear this is true. So, I know you wanna hang with friends like the three dudes I saw bouncing a basketball along Belmont yesterday. But if you do that, and one of them has Covid-19, you're likely to bring it home to your parent(s), your grandparent(s), and your immuno-compromised sibling, any of whom are more likely to die of this virus than you – see, 2% of people do actually die, and lots end up hospitalized, which could wreck your family with medical bills. So please, teens, stay home with just your family. Use your social to stay connected. Parents, I know you want some space from your kiddos. Sending them to hang with friends isn't the best solution right now. Take some time to sit with your kiddo and see what they thing would be a good way to get through this without putting your family at risk. Y'all can figure this out without driving each other crazy or putting each other at risk. Breathe. We got this. Be well.
Mt. Hood Snow Forecast – 5000′

4a-8a
8a-12p
12p-4p
4p-8p
8p-4a
Tuesday
1000′-1500′->1000′
Wednesday
1000′->2000′->1000′
Thursday
1000′->1500′->1000′
Mt. Hood Weather Forecast
As per the 'Stay the F home' order issued by Governors Brown and Inslee yesterday, Teacup Nordic and Meadows Nordic will no longer be grooming. They are, in their words "closed". So please don't go there. Please don't go anywhere. However, I'll still do a forecast, because it helps drivers and upper-elevation dwellers.
For Tuesday, the mountain will see flurries in the morning and snow overnight. The snow level will be 1500′ most of the day, and 1000′ overnight. Just a trace falls during the daylight hours. About 0.4" to 0.5" water value (WV) falls overnight. That gives 4-6" of snow at pass level. Wind: SW 15 in the morning, WSW 15 in the afternoon, and W 5 overnight.
Light snowfall continues on Tuesday under mostly cloudy sky. The snow level will be 1000′ early, 2000′ in the afternoon, and 1000′ overnight. About 0.1" WV falls during the day, for an inch of snow. Another 0.2" WV falls overnight, for a couple more. Wind: W 5 early, NW 15 in the afternoon, and NW 15-20 overnight.
Thursday looks clear during the day with high clouds overnight. The free air freezing level will be 1000′ early, 1500′ in the afternoon, and 1000′ after midnight. No precip. Wind: NW 15-20 all day. Light snow returns on Friday – just a trace. Heavier snowfall moves in for the weekend. While you may be tempted to hike for turns at the resorts, please don't for the next couple of weeks. Stay at home and avoid interactions with others.
Gorge Wind Forecast
Generally speaking, we'll see westerlies of some sort over the next several days. For Tuesday, expect light and variable wind in the morning. Drizzle all day in the far west keeps the wind in the gusty single digits to low teens. As this system moves through the the afternoon, the wind picks up to gusty 17-20 from Hood River to Arlington. Wednesday starts with W 5-9 through the whole Gorge. We'll see a system move through midday. That bumps the wind up to 23-26 from Mosier to Arlington. Thursday starts with W 7-10 and builds to W 10-13. You'll find that wind anywhere you go in the Gorge.
COAST, JONES, SAUVIE'S: Detailed forecast is on winter break.
Hood River Weather Forecast
It's a cloudy morning out there, and it'll mostly stay that way. We'll see showers on and off all day with a chance of thunder, hail, and heavy showers this afternoon. Temps will be int eh upper 30's early and near 50 later. Light west wind early. Moderate later. 99% chance of rainbows. Wednesday looks mostly cloudy in the morning and partly cloudy later. Sprinkles fall on and off all day. Temps will be in the mid 30's early and near 50 later. Light westerlies early. Moderate to strong later. 99% chance of rainbows. Thursday looks dry. Temps will be in the mid 30's early and upper 40's later. Light west wind. NO rainbows.
Looking for a complete Columbia Gorge forecast? Looking for more humor in your weather? Obscenities? You're looking for my TATAS: Temira's Awesome Travel Advisory Service on Facebook.
Cycling
Let's be very clear about what social distancing means in terms of cycling. It means driving to the trailhead with just you or housemates in the car. It means keeping at least six feet of distance between you and any other riders. Social distancing is not these things: 1) parking at a crowded trailhead where you cannot maintain a six foot distances from others. 2) piling a bunch of friends into a car and shuttling Post Canyon or any other trail. 3) having a social chat as you ride doubletrack side-by-side. Getting outside and getting exercise is important for mental health. But you have to do it in a safe that will help us flatten the curve of this virus.
Upcoming Events – this section is on vacation due to Covid-19
White Sprinter Van of the Week!
Click here for the White Sprinter Van map of the world!!!
Random Morning Thoughts – on break
Click here for the full events calendar.
Have an awesome day!
Temira