Please support this forecast by clicking on the photo of the forecaster and making a donation via Paypal!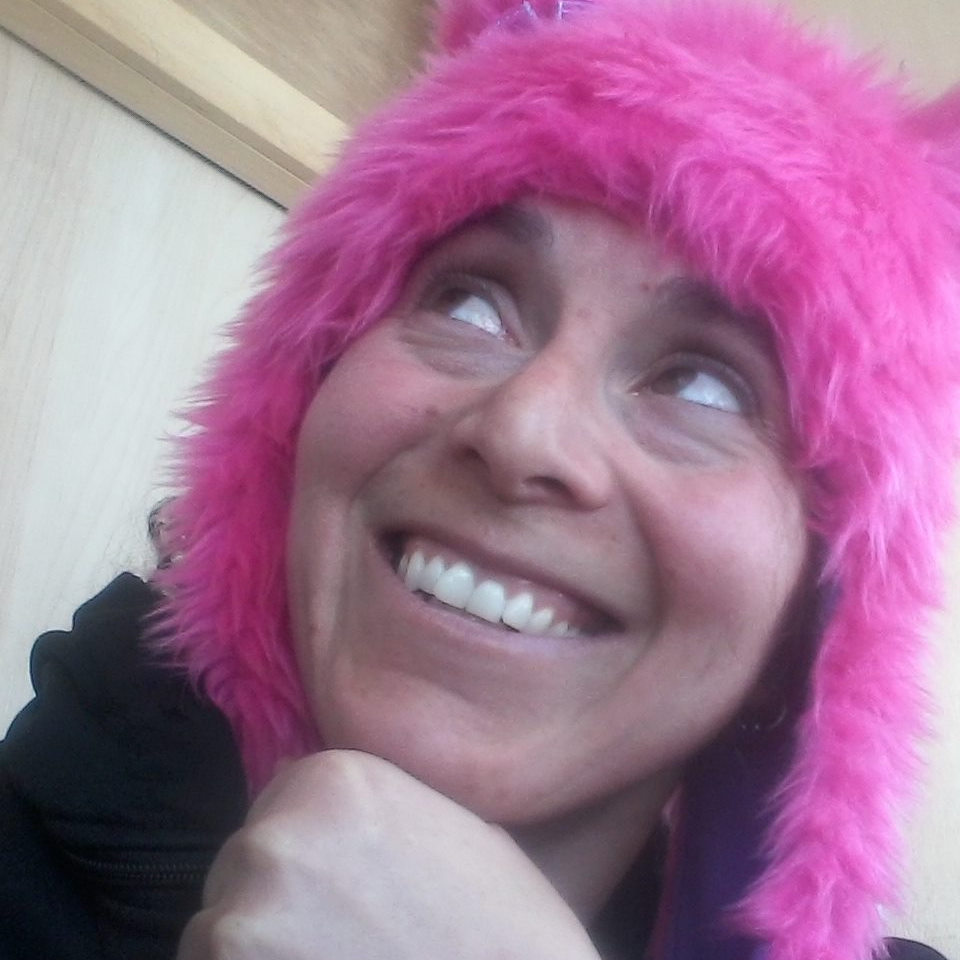 Your forecaster. Click on her to donate. Thank you!
Thank you for using this forecast. Please tell your friends about it. And if you or your friends think this service is awesome/useful/saves you gas money/makes your life more fun (that's the important part), make a donation by clicking on my photo above. Is more fun worth $50/year? $20/year? More? Less? Donate what it's worth to you (and thank you!), but $12 minimum gets you on the email list (with occasional giveaways) for a year. Don't use Paypal? You can mail a check to Temira at PO Box 841 in Hood River, 97031. Thank you!

The Hood 2 River Relay
The Hood 2 River Relay is a one-day event on May 31st. This fun and all-inclusive event is designed for almost any level of skill and fitness, yet competitive enough for the hardcore athlete where participants compete in teams, pairs, or individuals to race from the high slopes of Mt. Hood down to the mighty Columbia River. There will be six Legs that consist of; Alpine ski, nordic ski, mountain bike, road bike, road run, boating (kayak/canoe/SUP) and a 500 meter sprint to the finish line after boating. Open to individuals and teams.
Random Morning Thoughts
I'm going to sit in a classroom all day today. Stay tuned for updates on whether this kills me or not.
Today's Gorge Wind

Your favorite beach
Dawn
Patrol
9am-
11:30a
11:30a-
3pm
3pm-
dusk
Rooster's Rocks
W 5-10
W 5-10
W 5-10
W 5-10
Steven's Locks
5-10
13-15
18-21
18-21
Hatchery (minus a few for Hood River)
5-10
15-18
23-26
20-23
Doug's, etc.
5-10
15-18
23-26
23-26+
Rufus, etc.
5-10
10-13
10-13
17-20
Roosevelt, etc.
5-10
5-10
8-11
10-13
Gorge Wind
The wind is light this morning, but a gradient of .06 at 5am was a good sign for wind later. So is the overall setup – an upper low is moving south off the coast and high pressure is building in the Pacific. It figures that it'll be a good day, as I'll be in a class in The Dalles all day long.
Anyway, expect 5-10 this morning, picking up to 23-26 from the Hatch to Doug's this afternoon with a bit less at Stevenson and Mosier. The eastern Gorge will have even less wind. We may even see a period of 26-30 near Lyle late today.
Tomorrow starts with a pretty ideal setup, giving us chilly westerlies at 20-23 early and 24-28 by late morning near Hood River. Models suggest the clouds will burn off early, keeping the wind from going nuclear, but … anything is possible, right? Anyway, the strongest wind on Wednesday will be near Hood River in the morning and near Rowena in the afternoon with less wind, perhaps 17-21, at Stevenson and Maryhill.
Thursday looks lighter, as high pressure building inland either shuts of the wind or knocks it down a sigma or two.
Gorge Weather
I really thought there would be more marine clouds this morning that there are, but there's nothing I can do to make Mother Nature match my predictions (despite the fact that so many people seem to think I am Mother Nature. I'm not. Mother Nature is Aidea, Queen of the Mountain at Meadows.) Anyway, we'll see a sunny day today with temps in the mid 40's early and mid 70's later with increasing westerlies.
Wednesday looks sunny with temps in the upper 40's early and mid 70's in the afternoon with pretty strong west wind. Thursday looks warmer: temps in the upper 40's early and near 80 in the after with light wind.
No rainbows. No thunderstorms. No funnel clouds, and certainly no snow or freezing rain.
Road and Mountain Biking
Yep, the dirt's pretty good, if just a bit dry in Post. The road biking will be nice this morning before the wind picks up this afternoon. Next chance for a not-windy road ride is Thursday.
The Clymb: free membership. Cheap gear. Temira approves. Click to join.
River Levels
The White Salmon is at some unknown level, which means I have to call Wet Planet again. The Hood is at 4.75′ and the Klickitat's at 2310cfs. The Columbia at The Dalles is 371,000cfs. The John Day reading is not reading this morning.
Events – email me if I've missed any outdoor-related events
Tonight's events include pickup touch rugby at 5:30 at the Hood River Marina. At 6:15 at Mayer Park tonight, the Hood River Triathlon Club has their weekly practice with a 500 yard swim, 2 mile run and 7 mile bike ride.
Coming up tomorrow night, Dirty Fingers has women's mountain biking, all-levels, no-drop, at 5:30, there's sailboat racing in Hood River, there's Karma Yoga, free or by donation, at Flow at 4pm. And there's a meeting of the Hood River County Recreation Trails Committee at 5 at the OSU extension office.
This weekend is Riverfest in Maupin on both Saturday and Sunday, and the Zombie Run 5k on Saturday morning at 9am in The Dalles at Sorosis Park.
Have an awesome day today!
Temira