Please support this forecast by clicking on the photo of the forecaster!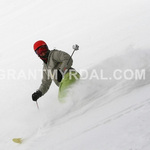 Your forecaster. Click on her to donate. Thank you!
Thank you for using this forecast. Please tell your friends about it! And if you or your friends think this service is awesome/useful/saves you gas money/makes your life more fun, make a donation by clicking on my photo above. Is more fun worth $50/year? $20/year? Donate what it's worth to you (and thank you!), but $12 minimum gets you on the email list (with occasional giveaways) for a year. Thank you for your support, and have fun today!
Upcoming charity event involving BACON
Coming up Friday at 6pm at Springhouse, it's the Aporkalyspe, benefiting Helping Hands, dedicated to serving victims of domestic violence, sexual assault and stalking. Tickets are available now by emailing aporkalypsenow1@yahoo.com $20 gets you a judge ticket with 10 tastes and a beer, or $5 gets you in the door with a beer. So, if you're going out Friday night, you might as well be at Springhouse supporting a great cause, a cause that I support. We still need bacon chefs as well, so email if you fall into that category.
Random Morning Thoughts
My goodness. It's going to be very cold this week. Good thing all my cold-sensitive plants are already dead from the last deep freeze.
Mt. Hood Snow Forecast – 5000′

4a-8a
8a-12p
12p-4p
4p-8p
8p-4a
Tuesday
Wednesday
Thursday
Mt. Hood Snow Forecast
It's going to be very cold on Mt. Hood the next couple of days. The free air freezing level will be at the surface. You know this because it's currently below freezing at your house. Temps are currently in the single digits and low double digits at ski areas, and it's not going to get warmer today, as cold Canadian air filters in to the Northwest. Expect some low clouds and flurries below 6500′ today with clear sky above. Temps will be in the low double digits at 5000′ this morning, dropping to the single digits this afternoon and possibly dipping below zero tonight. Wind will be NW 15-20 all day.
The free air freezing level remains at the surface tomorrow, and we'll see another round of those low clouds on Mt. Hood, but less of them. Temps will be in the single digits or maybe below zero at 5000′ all day. Wind will be NW 20 all day.
Thursday looks just as cold as Wednesday, but it also looks clear. No low clouds. Temps will be below zero early, rising into the single digits in the afternoon. Wind will be NW 10-20 in the morning and W 20-30 in the afternoon.
There's a chance of some snow flurries, or maybe even some snow accumulation on Friday, as an upper low slides down the eastern side of Cascadia. Temps will be in the single digits to low double-digits with W wind at 30-40.
Saturday starts off cloudy and cold, but a warm, wet, and sub-tropically-sourced warm front hits late Saturday afternoon for a shot of snow followed by what looks, at this long-range view, to be a lot of freezing rain through Sunday morning. Next chance for definite snow is Monday.
Gorge Weather
This is not a pretty weather picture for the Gorge, other than the fact that we'll see some beautiful frozen waterfalls by Thursday. If you're interested in freezing your ass off, you might enjoy heading to Crown point for some 80-100mph wind gusts on Wednesday and Thursday.
I have no idea where yesterday afternoon's snowfall came from. Sorry about that. But it sure was pretty, wasn't it?
Morning weather check: glad I wore shoes this morning. It's very cold out there. It's snowing lightly, and I estimate 364 flakes on the roof of my car. Roads are clear at my house. It is currently 30º, and will only get colder today. The low clouds will stick around for occasional light snow. East wind will build during the day.
Tomorrow sees more low clouds, probably breaking up in the afternoon. It will be very cold in the Gorge – in the teens. Thursday looks clear and very cold, with temps in the single digits early and teens late. We may see some snow on Friday, depending on the path of an incoming weather system.
Saturday night looks like a disaster, with several inches of snow starting late afternoon or early evening followed by quite a bit of freezing rain. We'll wake up to continued messy weather on Sunday, as an offshore low keeps the cold air going through the Gorge, for more freezing rain. We probably won't see a switch to above-freezing temps until late Sunday or early Monday. Yuck. Our poor forests and bike trails.
Gorge Wind Forecast
Cold, dense, high pressure Continental air is filtering in to eastern Oregon and Washington as I write this, giving strength to the offshore gradient, currently at E .07. We'll see that gradient slowly build today, giving us easterlies at 26-30+ by this afternoon. Wednesday brings 50-60+ at Rooster. Thursday brings 40-50+. The wind will back off a bit on Friday and rebuild on Saturday.
If the forecast for gusts to 90mph at Crown Point and temps around 10º are correct, we'll see wind chills as low as -20º in the western Gorge over the next two days. Bundle up if you're going to see the frozen waterfalls.
Road and Mountain Biking
If you want it, get it now. It's 30º this morning, and it's only going to get colder. At least the trails will be frozen solid, right?
The Clymb: free membership. Cheap gear. Temira approves. Click to join.
Events – email me if I've missed any outdoor-related events
The folks at the Hood River Saddle Club have moved their meeting to tonight at 7pm, rather than last night at 6:30pm. So I guess there are equestrians reading this report?! Yay! Tonight is $12 Prime Rib at Cebu, pickup rugby at Collins Field at 5:30pm and Kayak Polo at the pool at 8pm.
Have an awesome day today!
Temira