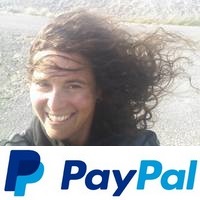 Thank you for using this forecast. Like it? Find it useful? Support it (and me!) by sending some cash my way. Why should you keep doing this when the mountains and beaches are closed? Because my bills don't stop – I hope you'll consider subscribing even though the world has ground to a standstill. That'll keep the forecast going through this crisis, and it'll mean the forecast is here when we all emerge from our homes. What's it cost to subscribe? Not $99 a year. Nope. Not $49. Just $12.34 or more gets you a subscription. Click below to subscribe. Thank you!!
Credit card payments use this button
Click here to use your PayPal
Venmo: @theGorgeismyGym
Snail Mail: PO Box 841, Hood River, Oregon 97031
(note: I am not a non-profit entity. The only way to accept credit cards with a user-defined amount is to use the 'donate' button. Thanks for understanding!)

Auto-renewing subscription. New! Awesome!
CoronaChat
Breathe. Have patience. Stay home, save lives.
The Forecast
Today's Gorge Wind – these are ranges for the average speed, not a predicted wind range. =)

Your favorite beach
Dawn
Patrol
9am-
11:30a
11:30a-
3pm
3pm-
dusk
Rooster Rock
beach
closed
buns
clothed
Steven's Locks
5-10
10-13
19-23
19-23
Swell-Hood River
5-10
10-13
19-23
19-23
Doug's, Lyle, Rowena
5-10
10-13
19-23
19-23
Rufus, etc.
7-10
7-10
7-10
7-10
Roosevelt & Arlington
7-10
7-10
7-10
7-10
Gorge Wind Forecast
Oregon and Washington are encouraging people to not travel more than 50mph to access recreation, and all land managers and law enforcement are carefully watching to see if people maintain social distancing. If crowding happens, water access will be revoked. If you are local and lucky enough to have water access in your community, please do this: rig, play, leave. Recreate and go home. That'll help limit the spread of Novel Coronavirus. If you live in a place that's still under a stay at home order, stay home – follow the guidance of where you live, not where you want to go.
Saturday's really stomped all over the forecast. Hopefully you had space in your world to take advantage of the wind! We'll have a bit less on Sunday, but will probably still beat the models. The western Gorge, Stevenson to Mosier or so, starts with 10-13 today. East: 7-10. Not much happens east of The Dalles today as high pressure squashes gradients out there. In the west, from Stevenson to The Dalles, we'll see 19-23 this afternoon. River flow is 341kcfs and temp is 53 degrees.
Monday starts with westerlies at 9-12 through the whole Gorge. By midday, we'll have 15-18 from Stevenson to Mosier. Afternoon wind drops to 12-15 in the west and rises to gusty 20-24 from Mosier to Avery. Tuesday starts with light westerlies. While models suggest 10-13 max, I suspect we'll actually end up with 17-20 from Stevenson to Mosier.
Jones, Sauvie's, Coast: this portion is waiting for those counties to be ready for visitors. Coast hotels reopen on 5/26, so perhaps that's when. However, non-essential travel is still restricted.
Open/Closed Launch Site List -All restrooms are closed!
Washington:
Skamania County – Phase two, recreate with 5 or less people outside household
Stevenson East Point, Bob's Beach, Boat ramp: all open
Home Valley: Closed
Swell City: closed
Spring Creek Hatchery: Closed
Klickitat County – Stay at home order in place. Only recreate with household members
Wunderbar: high water
Bingen Point: Open
Lyle: you have to cross private property to access
Doug's Beach: Closed
Avery: Open
Maryhill: Park closed. Boat ramp open.
The Wall: Closed
Roosevelt: Closed to day use and camping. Boat ramp open.
Oregon: Phase one for Hood River, Wasco, Sherman, Gilliam counties – recreate with 10 or fewer friends from the county
Rooster Rock: Closed
Viento: Closed
The Hook: open
Waterfront Park: Closed
Event Site: Closed
The Spit: Open
The Marina: Open
Boat ramp: open
Mosier: Only open for residents of 97040
Rowena: Closed
Celilo: Closed. Boat ramp open
Rufus: Closed
Arlington: Open
Threemile: Open

Mt. Hood Weather Forecast
Timberline is open with exemplary guidelines for protecting guests and staff from the transmission of novel coronavirus. Please
read their guidelines and rules
here. Well done, T-Line! The Mt. Hood weather forecast will be on vacation unless something interesting happens in the weather up there. Some of you will be tempted to go out backcountry skiing. Please don't – accidents do happen, and you may put others at risk. Timberline is allowing uphill access outside the permit area on the climbers' trail ONLY. No uphill traffic is allowed at Meadows.
Hood River Weather Forecast
High clouds stick around all day Sunday. Temps will be in the mid 50's early and mid 70's later. Moderate westerlies. No rainbows. Monday looks high overcast and muggy with a slight chance of drizzle or mist. Temps will be in the mid 50's early and low 70's later. Light westerlies early. Moderate later. No rainbows. Tuesday looks cloudy with a chance of drizzle early and mostly clear later. Temps will be in the low 50's early and low 80's later. Light west wind early. Moderate later. No rainbows.
Looking for a complete Columbia Gorge forecast? Looking for more humor in your weather? Obscenities? You're looking for my TATAS: Temira's Awesome Travel Advisory Service on Facebook.
Cycling
Trail update: Post open to residents of HR County. No parking in HRC forests (staging areas, or anywhere). Syncline/Coyote Wall: CLOSED (it's in the scenic area, and all those trails are closed – you risk a parking ticket or more if you're there). Mt. Hood National Forest: trailheads and developed areas CLOSED. Trails: open if you can park somewhere that's not a trailhead. Surveyor's, Dog River, and Oak Ridge open according to Strava. Kreps/SDS: open. Sandy Ridge: Open. Nestor Peak: open. Columbia Hills State Park: CLOSED. Skamania County trails outside the scenic area: open. Ape Canyon: Closed. Falls Creek: too snowy to ride as of five days ago per an email I received.
Current lawful social distancing requirements: only people from your household in Klickitat County. Only household members if you're from Multnomah, Clark, or other 'stay at home' counties. Up to 5 friends in Skamania County. Up to 10 in Hood River County.
White Sprinter Van of the Week!
Click here for the White Sprinter Van map of the world!!!
Click here for the full events calendar.
Have an awesome day!
Temira