Please support this forecast by clicking on the photo of the forecaster and making a donation via Paypal!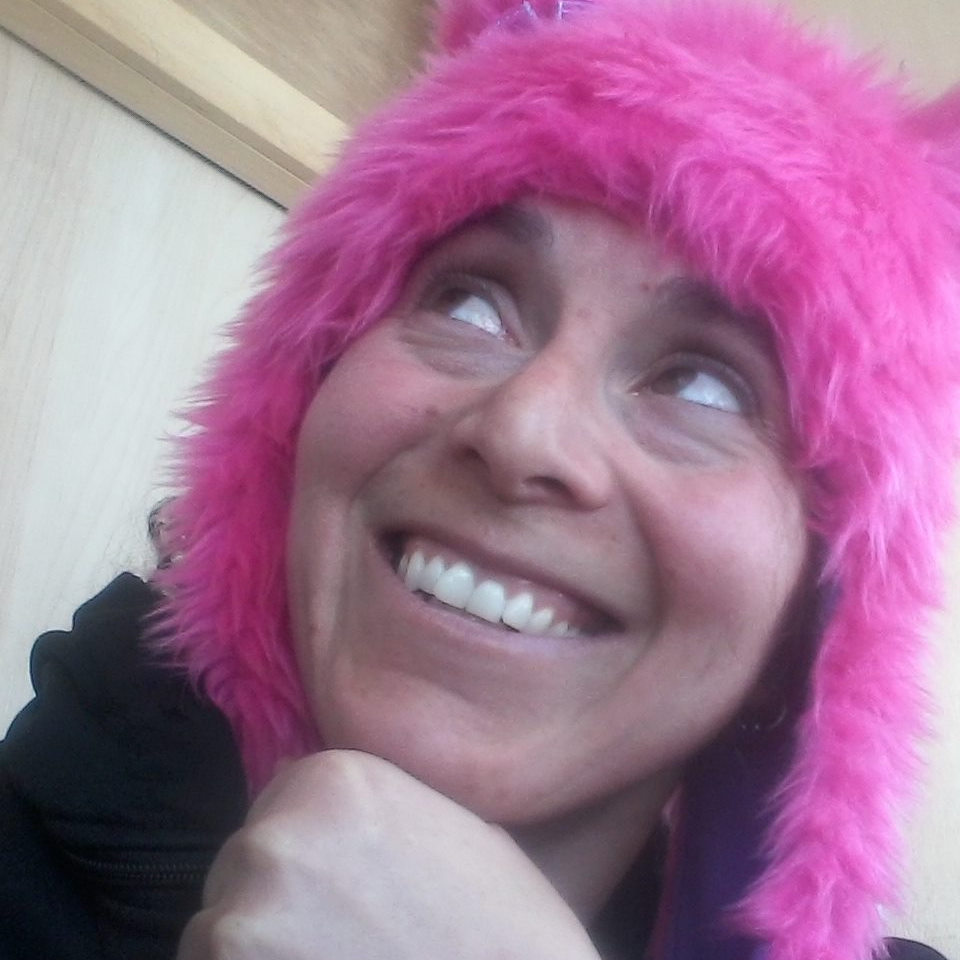 Your forecaster. Click on her to donate. Thank you!
Thank you for using this forecast. Please tell your friends about it. And if you or your friends think this service is awesome/useful/saves you gas money/makes your life more fun (that's the important part), make a donation by clicking on my photo above. Is more fun worth $50/year? $20/year? More? Less? Donate what it's worth to you (and thank you!), but $12 minimum gets you on the email list (with occasional giveaways) for a year. Don't use Paypal? You can mail a check to Temira at PO Box 841 in Hood River, 97031. Thank you!

The Hood 2 River Relay
Come race the Hood 2 River Relay. Start on Mt. Hood. Alpine ski, Nordic ski, mountain bike, road bike, road run, boat (kayak/canoe/SUP) and then sprint 500 meters to the finish line. Open to individuals and teams. And if you're racing or not, you're invited to the Full Sail Brewing After-Party, Presented by Bob Stone Subaru, beginning at noon! Full Sail beer, Naked Winery Outdoor Vino, burgers, chicken sausages and veggie and Tofurky options grilled by the Lion's Club. Music by Tony Smiley. Vendor Expo. May 31, Hood River Marina. People who've subscribed to the mailing list are able to enter a drawing for a free entry. Subscribe, and maybe you'll be a lucky winner too!
Random Morning Thoughts
You know that cake recipe I posted on National Devil's Food Cake Day? I made that cake yesterday. It's the best cake I've ever eaten. Amazing.
Today's Gorge Wind

Your favorite beach
Dawn
Patrol
9am-
11:30a
11:30a-
3pm
3pm-
dusk
Rooster's Rocks
light
light
light
light
Steven's Locks
0-10
10-14
21-24
24-27
Hatchery (minus a few for Hood River)
15-18
15-18
gusty
22-25
gusty
17-21
Doug's, etc.
0-10
10-13
gusty
23-26
gusty
17-21
Rufus, etc.
0-10
10-14
gusty
22-26
15-18
Roosevelt, etc.
0-10
10-14
22-26
25-29
Gorge Wind
It's cloudy out there this morning, and that's not ideal for wind – it means that stuff is moving around in the atmosphere, and that tends to make things gusty on the river. The morning gradient is .06, and interestingly, it's blowing 19 at the Hatchery and 0 at both Stevenson and the Event Site (as well as at my house which overlooks both The Hook and the freeway).
Anyway, as a front moves in early this afternoon, you can expect gusty 21-25 from Stevenson to Arlington, picking up to gusty 25-29 after 5pm from Stevenson to Arlington. This is the kind of setup where we might see 90 minutes of decent wind at Hood River before everyone is left confused looking at big gradients and wind at Stevenson, Avery and Arlington.
Tomorrow starts with low clouds in the western Gorge and a weak low off the coast. As that low moves south, the wind will pick up. So, expect light wind early, 15-18 east of Hood River by 11am, slowly picking up to 25-29 from Mosier to Arlington late in the day as high pressure builds off the coast. The western Gorge will likely stay cloudy, with gusty 13-16.
Tuesday starts with light wind as another low pressure system sits off the coast. As a weather system moves inland, the wind will pick up to … I dunno… upper teens? Low twenties? We might see some thunder and rain late Tuesday, so I wouldn't count on it for a great day on the river.
Gorge Weather
It's cloudy this morning and will stay cloudy today with a chance of rain after 5pm. Rainbows are unlikely due to the extent of the clouds. Temps will be in the mid 50's early and upper 60's to low 70's this afternoon. Wind will increase during the day. Tomorrow starts off with partly cloudy sky and a few showers, giving us a 35% chance of rainbows. Temps will be in the low 50's early and upper 60's in the afternoon with increasing west wind that becomes strong late in the day.
Tuesday may be sunny early, but it will quickly become cloudy. Temps will be in the mid 40's early and low 60's in the afternoon with light wind early and stronger wind late. We may see rain Tuesday night, and we'll very likely get drenched on Wednesday. In an interesting twist, it looks like the snow level will be 5000-5500′ on Wednesday with significant precipitation. In other words, expect new snow at ski resort elevations.
Road and Mountain Biking
I heard yesterday that 8 Mile is open. Someone cleared the trees on the Surveyor's doubletrack. The Superconnector has one tree down. Falls Creek is open. Has anyone ridden Lewis River? How about Siouxon? Now… things are getting a little dusty on the low-elevation trails, but hope is in sight. It's looking rainy on Wednesday. Hooray! Yes, DVZ, I think you'll get your 1/4-1/2". You'd better go swing by Down Manor and talk to Aidea.
In road bike news, both Lake Branch and Vista Ridge are open. Does anyone have any news for the 88-90-23 above Trout Lake?
The Clymb: free membership. Cheap gear. Temira approves. Click to join.
River Levels
Guess what? I forgot to call Wet Planet AGAIN yesterday. Anyway, they posted the level on Facebook: 3.9′. The Hood is at 4.6′, the Klickitat's at 2400cfs, and the Columbia is at 374kcfs at John Day and 378kcfs at The Dalles.
Events – email me if I've missed any outdoor-related events
Friends of the Gorge has a songbird hike at Swale Canyon. But we're all too late for that – it started at 5:30am. This afternoon is Gus's birthday party at 4pm. And there's pickup touch rugby at 3pm at the Mosier School and there's ping pong at the Hood River Armory at 3pm.
Finally, don't forget that next Saturday is the Hood 2 River Relay, so get yourself and your team signed up for this multi-sport extravaganza brought to you by Breakaway Promotions, the folks who bring you all the coolest races here in the Gorge.
Have an awesome day today!
Temira