Please support this forecast by clicking on the photo of the forecaster and making a donation via Paypal!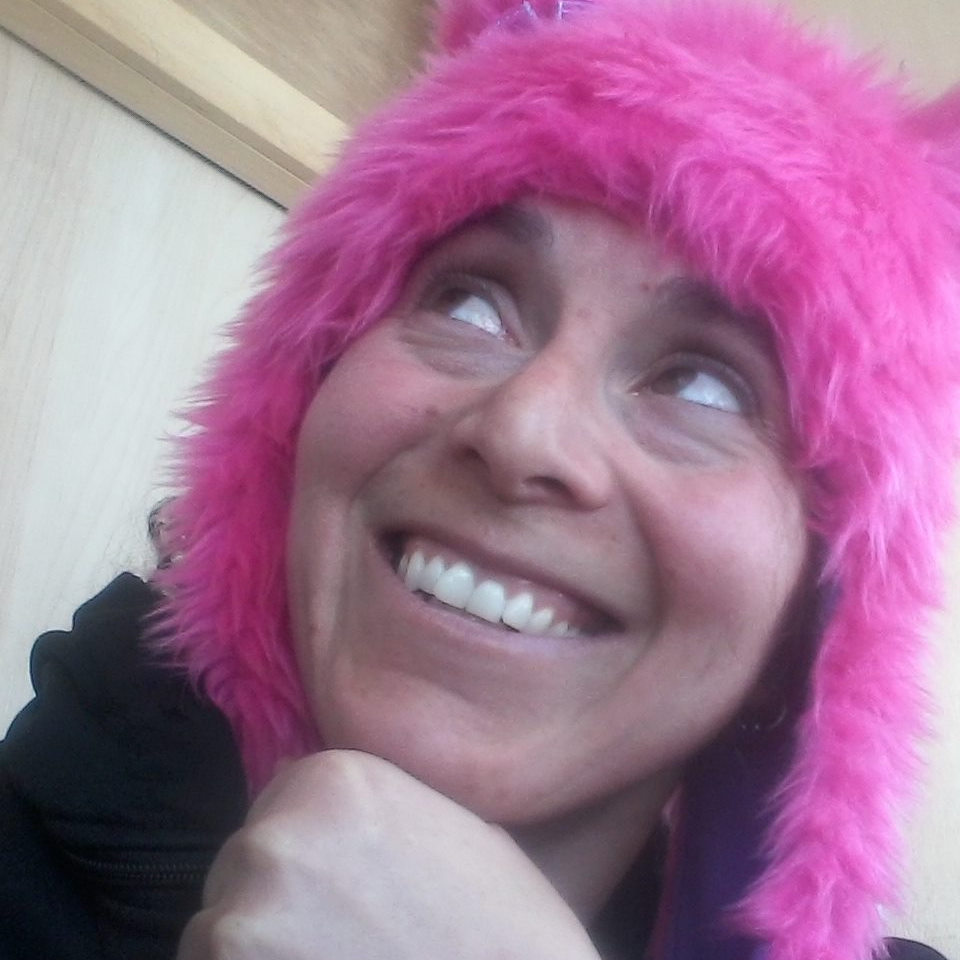 Your forecaster. Click on her to donate. Thank you!
Thank you for using this forecast. Please tell your friends about it. And if you or your friends think this service is awesome/useful/saves you gas money/makes your life more fun (that's the important part), make a donation by clicking on my photo above. Is more fun worth $50/year? $20/year? More? Less? Donate what it's worth to you (and thank you!), but $12 minimum gets you on the email list (with occasional giveaways) for a year. Don't use Paypal? You can mail a check to Temira at PO Box 841 in Hood River, 97031. Thank you!
Random Morning Thoughts
I am both pleased and sad that ski season is over. It's been a long, hard season in many ways, but I'll miss my mountain family. And I'll also miss the forced creativity of writing the snow report each day. It's time for me to set up a concrete writing schedule in my personal life. And no, the forecast doesn't count. =)
Today's Gorge Wind

Your favorite beach
Dawn
Patrol
9am-
11:30a
11:30a-
3pm
3pm-
dusk
Rooster's Rocks
W 5-10
W 5-10
W 5-10
W 5-10
Steven's Locks
5-10
5-10
10-13
10-13
Hatchery (minus a few for Hood River)
10-13
10-13
gusty
18-23
gusty
18-23
Doug's, etc.
10-13
10-13
gusty
23-26
gusty
23-26
Rufus, etc.
10-13
10-13
gusty
23-26
gusty
25-29
Roosevelt, etc.
10-13
10-13
gusty
23-26
gusty
26-30
Gorge Wind
Right now we have a low pressure system (the Upper Level Low – ULL) off the coast. That's keeping gradients light this morning: .06/.04. As a weather system approaches this afternoon, the wind will pick up in that gusty, up-and-down approaching weather system style. Expect 10-15 or less this morning with 23-26 this afternoon from oh… probably Maryhill to Arlington, but possible near Lyle as well. If we get lucky, we'll see a late burst of 26-30 at those beaches not under the low clouds (high clouds are fine). The wind will be gusty, and it may be affected by thunderstorms later today.
The dreaded ULL will be right off the Oregon coast tomorrow morning, but it will drift south during the day. We'll start with light west wind, and the wind will build to 15-18 in the afternoon, probably from Mosier to Maryhill, but possibly including the far east beaches.
Things get easier to forecast on Tuesday, when the ULL exits the picture in the afternoon. We'll start with 15-18. If the ULL goes away early enough, we'll see 24-27+ from Lyle to Maryhill in the afternoon. Maybe even near Hood River.
If the models are correct about Wednesday, you can expect a Classic Gorge Day, with 28-32 near Hood River, shifting to the Rowena and Maryhill stretches in the afternoon.
Gorge Weather
It's a cloudy and cool start to the day in the Gorge, with a nice thick marine layer blocking the sun. I think the marine layer is pretty – it's textured, it's dynamic, and makes me feel relaxed and cozy.
Anyway, the marine layer is probably going to stick around today, with maybe some sunbreaks (yesterday's sun was an unexpected treat, eh?) and most likely some showers. With high clouds aloft, sunbreaks will be minimal and rainbows will be unlikely. A weather system moves in after 5pm for more organized showers and possible thundershowers. Temps will rise to the low 60's today with west wind that increases in the afternoon.
Tomorrow starts off cloudy, with both high and low clouds as an upper level low sits off the coast. As it heads off toward California, we'll be left with sunbreaks in the afternoon and possibly some thundershowers. I'm going to give it a 15% chance of rainbows. Temps will be in the upper 40's early and upper 60's in the afternoon with light wind.
Tuesday looks partly cloudy with temps in the upper 40's early and low 70's in the afternoon with increasing westerlies as the day goes on, becoming strong in the afternoon.
Road and Mountain Biking
Looks like a nice morning for a road ride: relatively light wind, cool temps, clouds. A good day for intervals, really. Luckily my friend Kim kicked my butt on a run last night and my legs are too sore. And I have a meeting at 9am and a massage at 10am, so, you know… No intervals for me today. We'll let Manny take care of them. Have fun with those intervals, Manny!
Tomorrow looks like a great day for a long road ride, with light wind, and it looks like the wind will back off again later next week, so if you need to do a long training ride, pick a day other than Tuesday or Wednesday.
Anyone know the status of Falls Creek mountain bike trail?
The Clymb: free membership. Cheap gear. Temira approves. Click to join.
River Levels
The White Salmon is at 4.25′. The Hood is at 4.9′ and the Klickitat's at 2550cfs.
Events – email me if I've missed any outdoor-related events
In events today, there's a multi-sport swap meet at Windance this morning. It opens for sellers at 7am and buyers at 8am. You'll find bikes, skis, kayaks, and, of course, all sorts of Wind Johnny gear, so swing by and check it out. In the afternoon today, you can play pickup rugby at the Mosier school at 3pm and ping pong at the Hood River armory, also at 3pm.
For kids today, Big Winds has a free youth standup paddleboard clinic from 1 to 4. The clinic's open for kids ages 7 to 14, and Big Winds will provide boards, paddles, wetsuits and everything else. All you have to do is show up. And no, you can't drop your kids off and leave. You have to stay and be supportive – Big Winds is not providing free babysitting from 1-4 today. Just paddleboard lessons!
Finally, a reminder – the Hood 2 River relay is just a couple weeks away. Get your team together and get signed up!
Have an awesome day today!
Temira