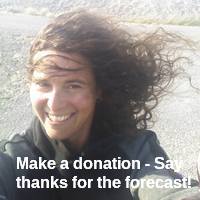 Get the email free through the end of February – try it out! Click here.

Thank you for using this forecast. I offer it freely so you can have more fun and plan your life. It does take significant time and energy to produce. If you find yourself using it often, or if you feel your life is enhanced by this information, please make a donation. I count on your support to pay my bills, and am deeply grateful to you for choosing to help support me. You can get this forecast via email by donation. The email subscription isn't $99/year. Not $50/year. Donating $12.34 or more gets you on the list for 12 months. Click on my photo to donate. Don't PayPal? Send a check to Temira @ PO Box 841 in Hood River. Thank you for your support and thank you for trusting my forecast.
Mt. Hood Snow Forecast – 5000′

4a-8a
8a-12p
12p-4p
4p-8p
8p-4a
Tuesday
0′
Wednesday
0′
Thursday
0′->500′->0′
---
Mt. Hood Snow Forecast

It's looking like a good week to spend time on the mountain. Temps will be cold enough that the snow will stay soft and carveable all week. Light snowfall will fall Tuesday into Wednesday, followed by cloudy weather Thursday and heavy snow Friday night into Sunday.
For Tuesday, the sky will be overcast. Light snowfall during the day gives way to moderate snowfall overnight. The snow level will be 0′ all day. About an inch of snow will fall during the day, followed by .3"-.7" water value after 4pm. Models really disagree on the amount. That will give us 4-8" of powder tonight. Wind will be NW 10 early, WSW 10 in the afternoon, and E 15 after midnight.
Thursday looks cloudy early and partly cloudy in the afternoon. No precip. The free air freezing level will be 0-500′. Wind will be N 10 in the morning, NW 20 in the afternoon and N 15-20 after midnight.
Friday starts off clear, turns cloudy, and then turns snowy in the afternoon. The snow level will be 500-1000′, or should be if nothing changes in the models. About .4" WV falls after 4pm, for 4-5" of powder. Wind will be N 15-20 early, WNW 30 in the afternoon, and WSW 35 overnight. Saturday and Sunday also look snowy with at least a foot of new snow over the weekend.

Random Morning Thoughts
A nice friend of my gave me skate skis last week. Yesterday I practiced for two hours, and right now, all I can think of is breakfast. I'm so hungry! And sore!
Over the years, people have given me many wonderful things that they were done using: a front-loading washing machine and dryer, extra large size. OMG, still loving it! A new-used laptop that is way faster than mine. Sigh of relief! Small speakers for my stereo. Makes things less cluttered in my little-home. I feel about a gazillion dollars worth of gratitude to all these people.
If we can afford it, we can really brighten someone's life by giving something to them. And if we're the recipient of an object, we can warm the giver's heart by showing our appreciation. Not once. A few times. When we feel especially grateful, we can reach out to the person and tell them how much we appreciate their gift, still.
Feeling these emotions – gratitude and appreciation – contributes to a happier life. These emotions feel good (much better than the guilt or shame we can sometimes feel upon receiving a gift). When we thank someone for a gift, they not only feel appreciated, but they can take joy in our happiness. That's called 'compersion' in English and 'mudita' in Pali. It's powerful stuff. Feeling joy at the joy of others counteracts the pain of jealousy and greed. Try it out sometime. Give some stuff away. Thank someone for the stuff they've given you. Be happy for someone else's success. Do this lots, and your mind will pull up these pleasant emotions more frequently. May you be happy. Have an awesome day.

Disclaimer required by my grad school program: I am not your therapist, but I am seeing clients at this time at Comprehensive Healthcare in White Salmon. In the meantime, I am your weather forecaster. Take everything I say with a grain of salt, and consult with your actual therapist about your mental health issues. One other thing: I plan to keep doing this forecast indefinitely. Forecasting and counseling are both deeply meaningful and nourishing to me.

Gorge Wind Forecast
For Tuesday, we'll have east wind at 10-15. Wednesday starts with E 25-30 and backs off to E 10-15 in the afternoon. Thursday looks like E 10-15 early and light and variable wind in the afternoon.

Gorge Weather Forecast
It's cloudy this morning, and will turn snowy later today. Temps will be in the mid 20's early and low 30's later. Light snowfall during the day becomes moderate after 4pm. 1-3" Hood River. East wind. No rainbows. Tuesday looks cloudy. Temps will be in the mid 20's early and mid 30's in the afternoon. East wind. Dry weather. No rainbows. Thursday looks Overcast. Temps will be in the mid 20's early and upper 30's (maybe?) in the afternoon. No precip. Next chance of snow/rain is Friday afternoon.
For weather specifically directed at travel through the Gorge, please visit Temira's Awesome Travel Advisory Service on Facebook.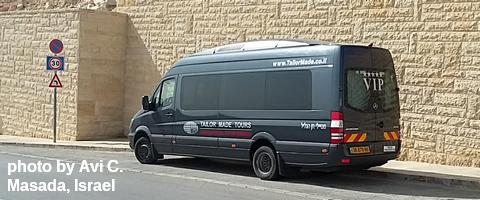 White Sprinter Van map of the world!!!
Road and Mountain Biking
We are now in a freeze thaw cycle. What does that mean for trails? If it was below freezing last night and it is above freezing now or sunny, do not ride. You will do massive damage to the trails. You will also coat your bike in sticky mud. Go do something else, like skate skiing or hitting the gym or trainer.

Upcoming Events
Coming up Tuesday, there's by-donation moving meditation at Trinity at 6:15. There's a free meditation/breathing class at Flow at 8am. There a free yoga class at Trinity Natural Medicine at noon. There are two evening by-donation events: a women's only (anyone identifying as "female") mobility, strength and self-defense class at First Light in Hood River at 6pm, and meditation with the Pacific Hermitage monks at 6:30 at Yoga Samadhi.

Click here for the full events calendar.
Have an awesome day today!
Temira