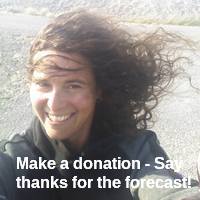 Get the email free through the end of January – try it out! Click here.

Thank you for using this forecast. I offer it freely so you can have more fun and plan your life. It does take significant time and energy to produce. If you find yourself using it often, or if you feel your life is enhanced by this information, please make a donation. I count on your support to pay my bills, and am deeply grateful to you for choosing to help support me. You can get this forecast via email by donation. The email subscription isn't $99/year. Not $50/year. Donating $12.34 or more gets you on the list for 12 months. Click on my photo to donate. Don't PayPal? Send a check to Temira @ PO Box 841 in Hood River. Thank you for your support and thank you for trusting my forecast.
Mt. Hood Snow Forecast – 5000′

4a-8a
8a-12p
12p-4p
4p-8p
8p-4a
Saturday
500′->2000′
Sunday
2000′->0′
Monday
0′->6000′
---
Mt. Hood Snow Forecast

Oh bah humbug. The rediculously resistant ridge hanging out over the eastern Pacific is really messing with the potential for snow. It's sitting right there to the west of us, blocking the "goods" and sending storms way up north. A bit of moisture will sneak up and around over the next week or so, but mostly we're looking at dry weather.
For Saturday, the weather will be dry as a bone, but sunshine will make up for that, kinda. The free air freezing level (FAF) will be 500′ early, 1500′ midday, and 2000′ overnight. Wind will be NE 20 in the morning, N 10 in the afternoon, and W 30 after midnight.
Sunday starts off with high clouds and a high likelihood of an amazing sunrise. The snow level will be 2000′ early, 500′ mid morning, 1500′ in the afternoon, and down near the surface overnight. Light snowfall starts up around 10am and continues through 10pm or so. Models have downgraded the precipitation amounts. The ECMWF and Euro now agree on .1-.2" water value, for 1-3" of light fluffy new snow. Wind on Sunday will be W 30 early, dropping to NW 15 in the afternoon and becoming N 15 overnight.
Monday starts off mostly cloudy and then turns clear. The free air freezing level will be 0′ early, 500′ in the afternoon, and 6000′ after midnight (barely… looks like 33 degrees). Wind will be N or NE 15 all day. Tuesday and Wednesday looks sunny and warm with light to moderate wind. The FAF will rise to 10,000′. After that, there's really no precip in the forecast this week unless a Wed/Thur system drops farther south.

Random Morning Thoughts
Today I offer up a subject for contemplation. Most things are not inherently good, bad or neutral. Our reaction determines how we label things. Don't believe me? Try this. Imagine a foot of snow on the ground at your house. Now imagine you want to go sledding or XC skiing. You're happy, right? Now imagine a foot of snow on the ground and pretend you want to go for a bike ride or change the oil in your car or play in your garden. You're not happy, are you? Now imagine you have the stomach flu. You don't really care about the snow either way, do you?
Same stimulus. Different emotional reaction towards the snow. Different classification of it as good, bad or neutral. Snow itself (and many other things) are not inherently anything. They just "are". Amazing, huh? Now that we're looking at this, notice other places you do this in your life. How helpful is it to label something as "bad" or "negative"? How do you feel when you want something to change, especially if you cannot change it?
I'm not suggesting you give up and blithely accept everything. I'm not suggesting you live a life of hopeless resignation. I'm just suggesting that accepting things as they are, taking steps to change what you can, and not fighting with the present might be a path that contains less suffering. You have choice in the emotional tone you paint over your circumstances. How can you use that knowledge to suffer less? May you be happy. Have an awesome day.

Disclaimer required by my grad school program: I am not your therapist, but I am seeing clients at this time at Comprehensive Healthcare in White Salmon. In the meantime, I am your weather forecaster. Take everything I say with a grain of salt, and consult with your actual therapist about your mental health issues. One other thing: I plan to keep doing this forecast indefinitely. Forecasting and counseling are both deeply meaningful and nourishing to me.

Gorge Wind Forecast
For Saturday, we'll have calm wind early, east wind at 15-20 midday, and calm wind in the afternoon. Sunday starts with light westerlies and picks up to W 10-13 in the afternoon, although that does look questionable given the path of an incoming low pressure system. For Monday, we'll start with calm wind and then have E 15-20 in the afternoon.

Gorge Weather Forecast
I just went outside, and it's cold and mostly cloudy. Temps will be in the mid 30's early and the low 50's this afternoon under sunny sky. Light east wind. No rainbows. Sunday starts off with high clouds and an epic sunrise. Light rain or a rain/snow mix moves in around 10am and continues through the evening. Up to 1" of snow could fall above 1000′. Temps will be in the mid 30's early and mid 40's in the afternoon. Light west wind. 78% chance of rainbows. Monday looks clear. Roads will be icy early. Temps will be int eh low 30's early and mid 40's in the afternoon. Light east wind. No rainbows. Both the Euro and the GFS predict temps in the mid to upper 20's Tuesday morning.
For weather specifically directed at travel through the Gorge, please visit Temira's Awesome Travel Advisory Service on Facebook.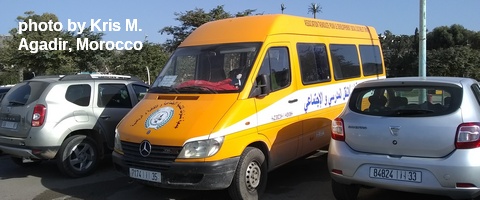 Road and Mountain Biking
Post Canyon is officially open. Yay! Not only is it open, it's the BEST EVER! BROWN POW! GET IT NOW! Know what else? It was as crowded on Friday afternoon as it was on any weekend mid-summer. Everyone was out! Whoopdee is still closed. Nestor, Hospital Hill, Syncline are all open. What more could you ask for?

Upcoming Events
On Saturday, there's a trail run in Post Canyon at 8am and the Cold Lap mixed surface ride at Dirty Fingers at 3pm. The latter is no-drop, all abilities. On Sunday, there's by-donation yoga at Samadhi at 9am, ping pong at the Armory at 10am, meditation at Flow at 11am, pickup touch rugby at the Hood River Waterfront Park at 11am, YogaFaith at Pure Yoga in The Dalles at 4pm, and restorative yoga at Pure Yoga in Hood River at 6pm.

Click here for the full events calendar.
Have an awesome day today!
Temira