Please support this forecast by clicking on the photo of the forecaster and making a donation via Paypal!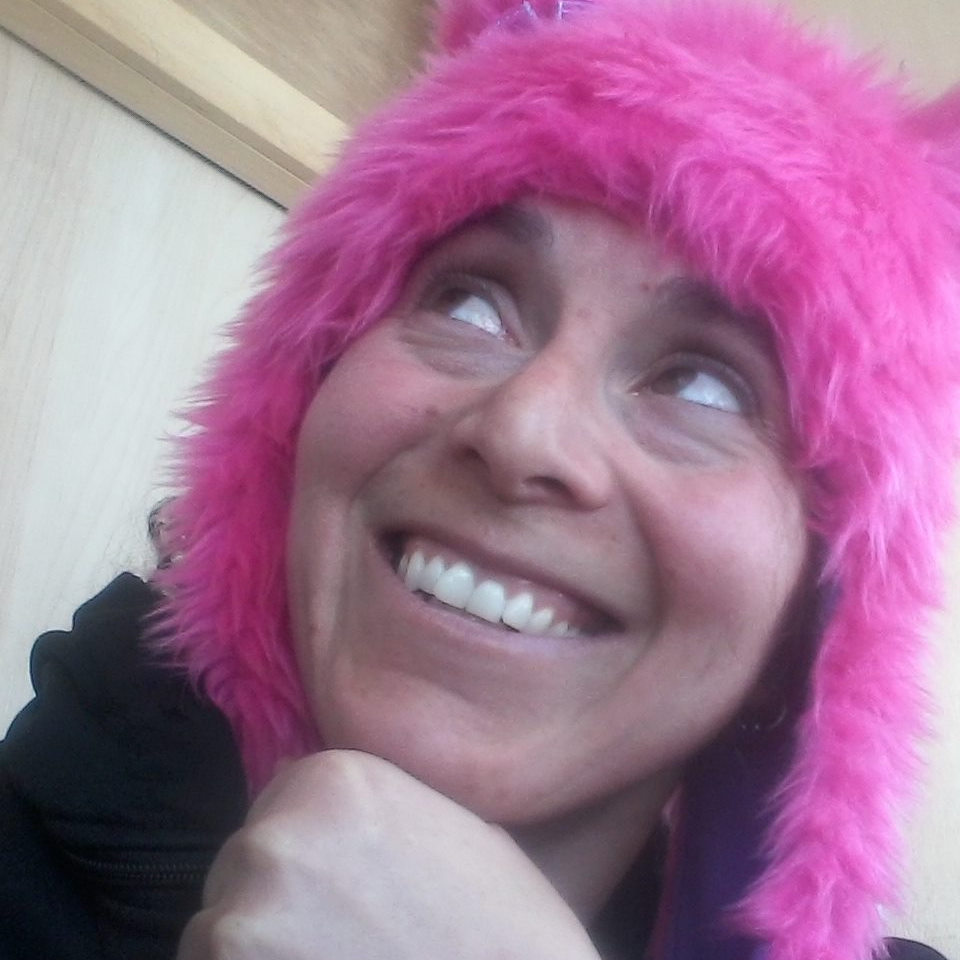 Your forecaster. Click on her to donate. Thank you!
Thank you for using this forecast. Please tell your friends about it. And if you or your friends think this service is awesome/useful/saves you gas money/makes your life more fun (that's the important part), make a donation by clicking on my photo above. Is more fun worth $50/year? $20/year? More? Less? Donate what it's worth to you (and thank you!), but $12 minimum gets you on the email list (with occasional giveaways) for a year. Don't use Paypal? You can mail a check to Temira at PO Box 841 in Hood River, 97031. Thank you!
Random cool advertising: The Mt. Adams Country Bicycle Tour
Hey all, I know you like to ride bikes. June 28th is the Mt. Adams Country Bicycle Tour, benefiting local charities such as the Trout Lake, BZ and Glenwood Fire Emergency Services, the Trout Lake Grange and School Projects. You can choose from the 11.5 mile Family Fun Ride, the 51 Mile Glenwood Loop or the 54 Mile [super-rad] Forest Loop. Or go big with the 105 Mile Infinity Ride. These are two of my favorite loops in the Gorge, and doing them supported is a great way to go. Sign up now.
Random Morning Thoughts
I can't think of any random thoughts this morning because I'm too excited about a 7am reading of 28mph at Swell.
Today's Gorge Wind

Your favorite beach
Dawn
Patrol
9am-
11:30a
11:30a-
3pm
3pm-
dusk
Rooster's Rocks
light
5-10
5-10
5-10
Steven's Locks
10-14
15-18
21-25
23-26
Hatchery (minus a few for Hood River)
26-30
26-30
28-32
28-32
Doug's, etc.
23-27
23-27
28-32
28-32
Rufus, etc.
5-10
10-15
15-18
18-22
Roosevelt, etc.
5-10
10-14
10-15
15-18
Gorge Wind
I looked at the models last night, and the models said 10-15 this morning. It was blowing 26 at the Hatchery when I dragged myself out of bed. Models do not handle the Classic Gorge Setup very well. I shall email Cliff Mass at the University of Washington and let him know.
One quick note: I just received a note (at 7:57am) from Steve Schneider who told me that the Rowena host said yesterday that the entire park is rented out today for a wedding and will be closed to the public. Now, I am unable to confirm this. So, follow this advice or don't at your own risk.
Anyway, the gradient this morning is .12, and with synoptic scale NW flow and marine clouds in Portland assisting, we'll have a windy day. Expect 24-28 early from the Hatch to Mosier, picking up to 28-32 by late morning and filling in to the Rowena stretch of river too. Apparently that will happen now, because it's 24 out there as I write this. As a matter of fact, I just changed the forecast again. Right. So, it's going to be windy today. Stop looking at your computer or smartphone.
Anyway, tomorrow sees a stronger marine push, which should give us even stronger wind. Expect yourself some Dawn Patrol at 23-26+ tomorrow, followed by 28-32+ that fills in as far as Maryhill in the afternoon. One thing tomorrow… an approaching weather system in the afternoon may turn the wind gusty and lighter than expected everywhere except Stevenson.
After that system moves through on Sunday night, we'll be left in deep marine clouds on Monday morning. Expect 30+ Monday, strongest near Hood River. Another weather system Tuesday morning leaves us with 30+ further east on Tuesday afternoon.
One last thing: the river flow on Big Tuesday was around 350kcfs. It's only 263kcfs today, so expect smaller swell. (insert sad face)
Gorge Weather
WYSIWYG. Temps in the mid 50's early and mid to upper 70's today and tomorrow. High clouds tomorrow afternoon. Temps in the mid 50's Monday morning and low 70's in the afternoon. Same on Tuesday. Next chance for rain is next weekend.
Road and Mountain Biking
I have an update on Vista Ridge. I spoke with the ranger in charge of this project yesterday. She is being 100% open, honest, and transparent, as well as friendly, and she is absolutely someone we can work with. She understands the value of this road for recreation. So, let's keep all dialog and communication with the USFS on this issue positive. We want them on our side!
Here are the details: USFS plans to remove a total of .5 miles of pavement on Red Hill Road due to funding issues. However, our ranger is willing to sit down and work with us to see if there are ways we can get this project government funding.
I am, of course, not certain we can solve this to our liking, but I am optimistic. We have time on our side, and we have federal representatives who value recreation. And we have good folks working on this. If you have strings you can pull at the federal level, we'd like to hear from you.
In mountain bike news, today and tomorrow bring Enduro racing to Post Canyon. So maybe you want to go elsewhere? And tonight at 5pm is Matt Klee's memorial service at the Hood River Inn, followed by a friends and family gathering at Dirty Fingers.
The Clymb: free membership. Cheap gear. Temira approves. Click to join.
River Levels
The White Salmon is at 3.5′. The Klickitat is at 1740cfs. The John Day dam is putting out 268kcfs and The Dalles dam is reading 263kcfs. I would prefer we were still at 360kcfs, because that makes bigger waves!
Events – email me if I've missed any outdoor-related events
It's rather busy today: At 8am there's a trail run with the Hood River Running Club in Post Canyon (or maybe they canceled it due to Post being So Enduro today?). There's a Hoka One shoe demo at Shortt Supply from 8am-10am. The Crawford Oaks trailhead officially opens today with a ribboncutting ceremony at 9am. There's a Gorge Groms work party from 10am to 1pm at the Hook.
Today is National Trails Day, so there are likely work parties at various ranger districts. It's NWTA shuttle day at Sandy Ridge. The Oregon Enduro is SO ENDURO at Post Canyon today and tomorrow. Tonight is the Portland Naked Bike Ride (google it), and tomorrow is the (very windy) Gorgeous Gals ride in The Dalles.
Have an awesome day today!
Temira