Please support this forecast by clicking on the photo of the forecaster and making a donation via Paypal!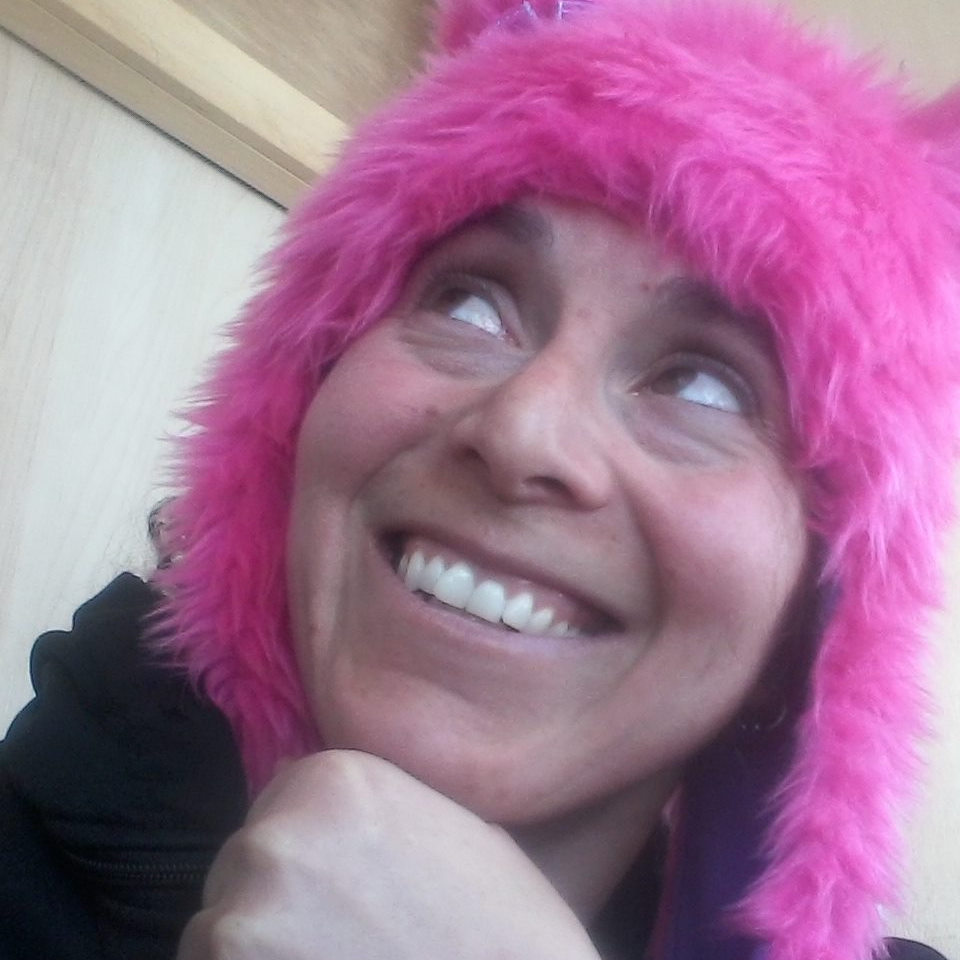 Your forecaster. Click on her to donate. Thank you!
Thank you for using this forecast. Please tell your friends about it. And if you or your friends think this service is awesome/useful/saves you gas money/makes your life more fun (that's the important part), make a donation by clicking on my photo above. Is more fun worth $50/year? $20/year? More? Less? Donate what it's worth to you (and thank you!), but $12 minimum gets you on the email list (with occasional giveaways) for a year. Don't use Paypal? You can mail a check to Temira at PO Box 841 in Hood River, 97031. Thank you!
Random cool advertising: The Mt. Adams Country Bicycle Tour
Hey all, I know you like to ride bikes. June 28th is the Mt. Adams Country Bicycle Tour, benefiting local charities such as the Trout Lake, BZ and Glenwood Fire Emergency Services, the Trout Lake Grange and School Projects. You can choose from the 11.5 mile Family Fun Ride, the 51 Mile Glenwood Loop or the 54 Mile [super-rad] Forest Loop. Or go big with the 105 Mile Infinity Ride. These are two of my favorite loops in the Gorge, and doing them supported is a great way to go. Sign up now.
Random Morning Thoughts
Last week was kinda a rough week for me, as you might have gathered. Yesterday, I was suffering the aftermath: a horrible summer cold and complete emotional drain. I didn't want to do anything. But my friend Viggers convinced me it would be a good day to ride Oak-Surveyor's-Dog. You know, an hour of hike-a-bike followed by lots of dusty riding. I felt a million times better after the ride. And the moral of the story? Sometimes you have to embrace your misery and use it as fuel, because once you overcome the anchoring inertia of melancholy and move your ass, you'll feel better.
Today's Gorge Wind

Your favorite beach
Dawn
Patrol
9am-
11:30a
11:30a-
3pm
3pm-
dusk
Rooster's Rocks
light
5-10
5-10
5-10
Steven's Locks
18-23
15-18
21-25
23-26
Hatchery (minus a few for Hood River)
16-19
gusty
20-24
gusty
24-27
gusty
20-24
Doug's, etc.
20-24
20-24
26-30+
26-30+
Rufus, etc.
20-24
20-24
26-30+
26-30
Roosevelt, etc.
13-16
16-19
22-25
26-30
Gorge Wind
We have a massive marine push this morning (massive given what we've seen for weather lately), with spotty clouds past Hood River. This is really quite a nice setup we've got going, and gradients will increase as the day goes on and a weak weather disturbance moves through. We're currently at .11 (pdx-dls) and .05 (dls-psc), and the wind speeds are anywhere from low teens to mid-twenties.
Expect a quick build to 23-27 this morning at Mosier, Rowena/Doug's, and Maryhill. The direction at Maryhill will likely be not-good early, becoming better as the day goes on. Expect low twenties at Stevenson, near Hood River, and out at Arlington. This afternoon sees 30+ at Rowena/Doug's with 26-30 at Maryhill and Arlington (late at Arlington). The Hatch is a tough call, and depends on whether the clouds burn back or not. If they do, expect 26-30 near Hood River, but expect it to be a bit gusty.
Tomorrow starts with gusty 24-27 from Mosier to Maryhill, but a weather system moving through midday will make the wind gusty and unreliable everywhere but Stevenson midday. Once that system clears the area, expect 26-30+ from … probably Rowena to Arlington.
Wednesday looks much lighter, maybe 10-15, but Thursday and Friday are shaping up to be very windy as an upper level low moves across the region.
Gorge Weather
The beautiful weather continues. Temps near 60 this morning rise to the low 70's this afternoon. Tomorrow looks cooler. Temps in the low 50's early and upper 60's to low 70's in the afternoon. A weak weather system moving through midday will increase clouds (both low and high clouds) and may give us a few sprinkles. Chance of seeing a rainbow tomorrow is 8%. It will be very windy both today and tomorrow. Wednesday looks sunny and calm, with lighter wind. Temps will be in the low 50's early and mid 70's in the afternoon. There's a chance of rain again Thursday afternoon.
Road and Mountain Biking
We could really use some rain. I rode Oak-Surveyor's-Dog yesterday, and it was mid-summer dusty up there. Strange combo to have lower 44 Road Trails dusty while there's still snow from the 450-Fifteenmile intersection on up. In road bike news, Wednesday looks like the least windy day this week.
The Clymb: free membership. Cheap gear. Temira approves. Click to join.
River Levels
The White Salmon is at 3.5′. The Klickitat is at 1710cfs. The John Day dam is putting out 245kcfs and The Dalles dam is reading 306kcfs.
Events – email me if I've missed any outdoor-related events
If you're looking for something to do this evening, there's pickup Ultimate Frisbee at 6pm at May Street Elementary. For you bike racers or wanna-be racers, there's a Short Track and road bike race at PIR in Portland this evening.
Coming up tomorrow night, there's pickup rugby at the Hood River Marina at 5:30 and there's triathlon practice, with a 500 yard swim, 7 mile bike, and 2 mile run at Mayer Park in Rowena at 6:15.
If you're looking ahead to next weekend, Ranger Jimmy T has a work party on the 44 Road Trails. Mark your calendar for that – the work party meets at 9am at Little John. Also next Saturday, it's the White Salmon Backyard Half Marathon, benefiting the White Salmon cross-country team.
Have an awesome day today!
Temira