It's Now "THANK YOU" Drive Month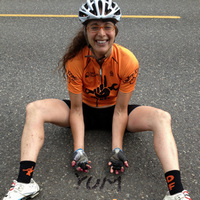 This is Temira!
Thanks for coming here for your forecast. The "pay Temira for forecasting" drive is over (but if you want to get on the email list, make a donation of $12 or more by clicking on the sun) so now I'm asking for thank you notes for the rest of July! "WHAT?", you say, "I thought this was free and written by some paid NOAA chick!" Free, yes. Written by some paid chick, no, unless people donate. But you've all been so generous this month with donations that I'm just asking for thank you notes for the last week of July. A note won't get you on the mailing list, but it will make my day. I'll smile. Maybe I'll cry. Why? Because I like to be appreciated more than you can appreciate. So, send me a quick email using complete sentences, telling me why you use this forecast, and you'll make my day. Truly. And probably make your day too. (Fine print: I must get one thank you note per day or I will not post a forecast the next day.)

Tomorrow's forecast status – will be updated when I return from PDX:

Thank you to everyone for the nice notes today. And the generous donations. Wow. You folks are amazing. I'm humbled.


Good morning,
Where ya gonna go when the wind don't blow?
SUP Paddlers!
Who ya gonna see when the river's glassy?
SUP Paddlers!

The
Gorge SUPer Club
is a family friendly nonprofit just started in the Gorge. Membership includes access to all the club's brand new SUPS and carbon paddles. Mail inquiries to
Stephen's email addy
. We're giving away five single-day passes to members of the email list…
Temira's random morning thoughts
Well, I'm off to the airport this morning to deliver my friend Rob to several months of overseas travel. That's after going to bed at midnight, again, after some delightful swimming and dinner and conversation yesterday evening. Good conversation is underrated. It's a good as any 3.5 day. But despite my lack of sleep, I'm enjoying pre-6am. I could get used to getting up at this hour…
Wind forecast
In wind world, expect today to be a carbon copy of yesterday: No marine clouds in Portland. Gradient at .09 (pdx-dls). A warm day on tap. So, we'll see a build to 21-24 this morning from the Hatch to Mosier. Good ol' exit 69 was looking pretty stellar yesterday around 2pm, with 6 windsurfers out and steady 21-25 on the water. We'll probably see a midday lull today, after which the wind will jump to 22-25 at Stevenson and Doug's, with upper teens further east.
**One thing to note today is the possibility of a late marine push into Portland. If it happens before dark, we'll see a late bump to 24-27+ at Stevenson and possibly Hood River. If not, just make sure your garbage cans are inside tonight, because they will most definitely end up rolling down the street (take note, Arthur).
Models are a bit back and forth over the exact wind strength tomorrow, but it's going to be windy. The clouds likely won't make it past Hood River, meaning we'll see 24-28 to start from Hood River to Mosier, picking up to Stevenson-Maryhill in the afternoon. There will be periods of 27-31 tomorrow pretty much everywhere, and models are insisting we'll see a midday lull. I'm not sure I buy into that midday lull idea…
Sunday sees an even stronger marine push, resulting in, if the models are correct, a 28-32 sort of day. Strong west wind continues through Wednesday. Yay wind Johnnies and Betties! We have a fun stretch on tap!
Today's Gorge Wind

Your favorite beach
Dawn
Patrol
9am-
11:30a
11:30a-
3pm
3pm-
dusk
Stevenson
0-10
10-15
15-18
23-26**
Hatch (subtract a few mph for Event Site)
16-19
19-23
19-23
22-25**
Doug's / Rowena / Lyle
10-15
13-16
21-24
22-25
Maryhill / Rufus / The Wall
5-10
10-15
15-18
15-18
Arlington / Roosevelt
5-10
10-15
15-18
15-18
The Clymb: free membership. Cheap gear. Temira approves. Click to join.
Non kiteboarding and windsurfing wind sports
Also happy this weekend will be the folks at the Opti sailboat races in Stevenson, the outrigger and surfski paddlers doing the Wildside Relay downwind race tomorrow, and the kiters doing the Bridge of the Gods Kite Fest – amateurs compete Saturday and pros compete Sunday.
I met some very nice downwind paddlers yesterday. These people, I'm sorry to say windsurfers and kiters, make us people look out of shape. Paddling outriggers must be good exercise. I'm really looking forward to seeing these paddling animals coming through the Hatch tomorrow – you people, all of you, please keep your eyes open and give up the right of way to the lovely, hardcore racers tomorrow.
These folks are also very friendly and kind, kind of like Avi Cohn, who rescued a windsurfer while he was out kiteboarding the other day. For this, he earns a free lifetime subscription to the wind forecast. Justin Wiley, if you want one, you too can have one.
Other fun stuff to do this weekend
Also Saturday, there's the Bluegrass Festival 5k in Stevenson, along with the Bluegrass Festival today through Sunday, of course. With plenty of wind in Stevenson today, that means you can sail/kite and listen to music.
On Saturday afternoon, from 3-10pm, head to White Salmon for Wine Fusion: music, food, and of course wine. This is kid-friendly, and main street will be closed for your fusioning pleasure. Three bands playing; White Salmon Jazz band, Tony Smiley, and the Peter Krebs band from Portland. Dangerous Digger will be performing at various times during the day and he is a martial arts expert as well as an ax and knife thrower. Axes and knives. My kind of fun!
For those of you looking to try bikes, Fat Tire Farm from Portland has a free Santa Cruz demo day at Sandy Ridge from 10-3 on Sunday. And last, don't forget about the Delta Aquarids meteor shower not related to bicycles in any way, starting Sunday and continuing for a couple of weeks.
Have an awesome day today!
Temira