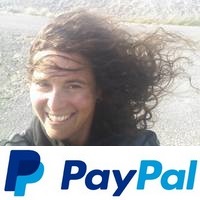 Thank you for using this forecast. I offer it freely so you can have more fun and plan your life. It does take significant time and energy to produce. If you find yourself using it often, or if you feel your life is more awesome because of my work, please make a donation. You can get this forecast via email by donation. The email subscription isn't $99/year. Not $50/year. Donating $12.34 or more gets you on the list for 12 months. Thank you for your support and thank you for trusting my forecast.
Click here to donate using a credit card.
Click here to donate via PayPal.
Venmo: @theGorgeismyGym
Snail Mail: PO Box 841, Hood River, Oregon 97031
Get the email version free through the end of November – try it out! Click here.

Mt. Hood Snow Forecast – 5000′

4a-8a
8a-12p
12p-4p
4p-8p
8p-4a
Sunday
0′->6000′->2000′
Monday
2000′
Tuesday
2000′->6000′->1500′
Mt. Hood Weather Forecast

It's Sunday morning, and oh-goodness is this a tricky forecast. The systems coming through over the next several days have temps that are borderline for snow at 5000′. There is a chance we could see intense snowfall post-frontal on Tuesday. Read on for more details…
Sunday starts off cloudy. A weather system moves in midday, driving the snow level up to 5000′-6000′ ish, depending on which model you believe. The snow level drops back to 2000′ after midnight. Best guess? 0.2" water value (WV) during the day that falls as mist, alternating snow and rain, or snain (very wet snow). Overnight precip of 0.3" WV will be half sloppy mess and half snow, for 1-2" of accumulation. Wind: SW 15 rising to SW 20-25 in the afternoon and turning to W 25 overnight. That westerly wind could increase snowfall totals after midnight to 2-4".
Monday looks clear to start and cloudy in the afternoon and evening. Free air freezing level: 2000′. Wind: W 25 early, W 15 in the afternoon, and SW 10-15 overnight.
Tuesday's forecast is really tricky. A strong front with a sub-tropical moisture tap swings through during the day, bringing intense precipitation. Post-frontal conditions after sunset include strong NW flow and colder temps, a recipe for heavy snowfall. The snow level will be 2000′ early, 6000′ in the afternoon, 5000′ around 7pm, and 1500′ after midnight. Models vary widely on precip amounts; the GFS has 3.9" for the 24 hour period. The Euro is closer to 1.5". Let's call this 3-5" of snow early, 1.0-2.0" WV that falls as alternating snow and rain midday, and 0.5" to 1.0" WV that falls as snow overnight, for 6-9" of new. Wind Tuesday will be SW 15 early, W 45 (may impact lift ops) midday, and NW 50 in the wee hours of Wednesday (will affect lift ops). As I said, there is some disagreement in the models about the precip, so let's keep watching this one closely.

Gorge Wind Forecast
Sunday's nuking forecast: easterlies at 50-60 near Rooster decreasing to 335-40 in the afternoon and falling to E 5-10 overnight. Call it 30-35 near Stevenson and 20-25 near Viento. Monday starts off with E 5-10 and turns around to W 5-10 after noon. Tuesday looks like east 10-15 turning to very strong west wind overnight after 10pm.
JONES, SAUVIE'S, COAST: now on vacation for the fall and winter. Will return in spring.

It's that time of year: you're in peak cycling fitness, and now the rain is falling. You're dreading losing everything you've gained over the dry months. Want to keep that fitness this winter and also build some strength? Get signed up now for Power Station winter classes. BIKE: keep that fitness. BUILD: cycling specific strength workouts. BIKE & BUILD: the best of both. Like virtual rides? Power Station has a projector and ginormous wall. Zwift (or whatever!) with friends. Get signed up now by clicking here!

Gorge Weather Forecast
Tricky forecast. You'll have to read the TATAS for more details. Sunday starts out cloudy. Temps will be right around freezing all day. Light snowfall turns to rain/freezing rain depending on elevation in the afternoon and evening. East wind. No rainbows. Monday starts off with lingering sprinkles. Temps will be in the mid 30's early and low 40's later. Light east wind turns light westerly later. 17% chance of rainbows. Tuesday looks wet, especially after noon, when it will be VERY wet. Temps will be in the mid 30's early and low 40's later. East wind. 1% chance of rainbows.

For weather specifically directed at travel through the Gorge, please visit Temira's Awesome Travel Advisory Service on Facebook.

It's just a sloppy mess on the trails this morning with snow over freeze-thaw conditions. Don't do it, okay? Even if you have a fat bike. You're damaging delicate trails and undoing the hard work of many, many volunteers. I hear the Power Station has a really wonderful virtual bike setup. I know it's not the same, but it's better than damaging the dirt.

Upcoming Events
Happy Sunday. There's yoga at 9am at Samadhi in White Salmon. There's ping pong at 10:30am at the Skamania County Fairgrounds. All-ages touch rugby happens at 11am at the Hood River Marina.

Random Morning Thoughts
Click here for the full events calendar.
Have an awesome day today!
Temira