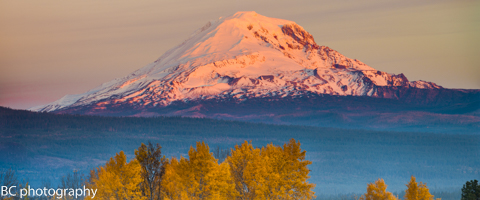 See, all I had to do was mention that I wasn't sure how long I should forecast this season. That's making the weather change. I should have done that months ago (although I have been enjoying the sun). Anyway, Today looks partly cloudy, becoming clear, on Mt. Hood. The free air freezing level (FAF) will be 4000′ early and 7000′ in the afternoon. Wind will be W 10 early and NW 15 later in the day. Continued below the chart…
Mt. Hood Snow Forecast – 5000′

4a-8a
8a-12p
12p-4p
4p-8p
8p-4a
Today
4000'–>8000'
Tomorrow
9000'
The day after
9000'–>6500'
Tomorrow looks sunny with a few high clouds. The FAF will be 9000′ and the wind will be SW 20 early and SW 25-30 in the afternoon.
Friday starts off clear and becomes cloudy by midday. Precip starts around 8pm. The snow level will be 9000′ early, falling to 8000′ around 5pm, 6500′ around 8pm, and 6000′ after midnight. This could, of course, change between now and then. For now, it looks like we'll see .5" water value (WV) between 8pm and 5am, for mixed precip or wet snow at 5000′ and limited accumulation and 3-5" of new above 6000′. Wind will be SW 30 early and SW 30-40 in the evening.
The snow level drops to 5000′ by Saturday morning and 3500′ by mid-morning, with the sky clearing in the afternoon. We'll see .5-.7" WV (I hope!) in the morning, for 4-6" of new snow at 5000′. The wind will be problematic on Saturday: SW 30 before dawn and WNW 40 after 8am.
At this point, Sunday looks sunny and Monday looks to bring another round of snow, perhaps .3-.6" WV worth, or another 3-6" at 5000′. Is winter here? I dunno, but we'll take what we can get!

Click on my photo to donate and support this forecast.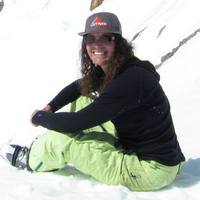 Thank you for using this forecast. Does it save you time, gas money, or help you find more wind, powder, or just plain fun stuff to do? Please make a donation to keep it going! Use it here for free or get on the mailing list for wind for the summer and Mt. Hood snow in the winter. Just click on my photo to donate. The email isn't $99/year. Not $50/year. No, just $12.34 or more gets you on the list for 12 months, and sometimes there are cool prizes. Donate via PayPal/CC by clicking on my happy photo below. Don't PayPal? You can send a check to Temira @ PO Box 841 in Hood River. Thank you for your support, and thank you for trusting my forecast. You guys mean the world to me.
---
Gorge Wind
Yesterday we had an itty-bitty east gradient, and this morning we have a matching itty-bitty west gradient. That gradient, fed on sunshine and coastal high pressure, will grow a bit today, giving birth to westerlies in the 13-16 range from Steven's Locks to Mosier after 11am. High pressure builds inland tomorrow, for a beautiful day for anything-but-windsports. Light and variable morning wind gives way to W 5-10 after 2pm. Friday starts LTV and builds to W 10-13 or less. Saturday looks a lot more interesting: An upper level low moves inland during the morning, giving us gusty W 30+ from Mosier to Arlington by midday.

Random Morning Thoughts
Yesterday I talked about using your voice to stand up for what is right in the world and to speak out against what is wrong. That can be really scary to do. I want to offer another place you can speak out and stand up. We can tell our friends the truth.
How often have you listened to a friend's tale of woe and offered comfort rather than the truth inside your head. The most striking example of this for me is my friend Terrydactyl. She's never had a problem saying to me, "T, give it up – he's just not that into you," while my other friends would hem and haw and encourage me to give my heart to someone who clearly wasn't a good choice. I LOVE Terrydactyl for her willingness to speak up, tell the truth, and watch out for me.
Watch out for your friends – when you see them doing stupid shit, express your concern. Don't be mean; be supportive. But know that it's okay to say, "I worry about you when I see you doing (fill in the blank)," or, "I think your relationship is abusive, and I love you and think you deserve better." That creates a much stronger friendship than, for example, joking with your friend about the DUI they just received (and yes, I do see lots of joking about DUI's).
Be honest with your friends. They need that from you. Your friendship will be stronger when you are willing to gently speak the truth.
(don't forget that you're supposed to be writing down something you love about yourself each day this month and putting that nice thought in a mason jar for later…)

Gorge Weather Forecast
We have mostly cloudy sky this morning. It was mostly clear, but then the nothing showed up. I'm sure you could get above it, though, to find the sun. I'm bummed we had mostly cloudy sky last night. I got up a couple times to look for the aurora borealis, but I couldn't see it. Ah well. Next time we have a solar storm, I'll plan better and I'll be up on Cooper Spur or somewhere else above the clouds facing NE.
Today looks mostly clear after the Nothing dissipates. Temps will be in the upper 40's early and the mid 60's in the afternoon. Light west wind. No rainbows. Tomorrow looks mostly clear with a few high clouds. Temps will be in the low 40's early and the upper 60's in the afternoon. Light wind. No rainbows. Friday looks clear early and cloudy by midday with rain after 8pm. Temps will be in the low 40's early and low 60's in the afternoon. Light wind. No rainbows. Saturday looks showery and cooler with strong west wind and a 99% chance of rainbows.

White Sprinter Van of the Day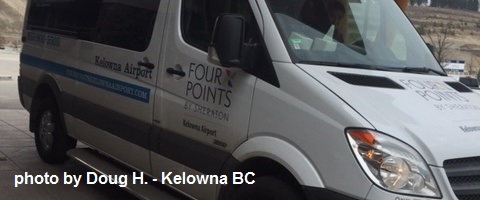 Road and Mountain Biking
I got not one but three messages yesterday letting me know that the cows are out on Hospital Hill. That means two things: no dogs. This is private land, and the landowners have made this request. Leave your dog at home or suffer severe karmic consequences. Next, no parking at the corral on Spring Street. If you park there, you will be towed. Thank you for helping us keep the Kreps happy – they are kind enough to let us use their land. Let's be kind in return.
I rode in Post yesterday and 12 Bridge was indeed too muddy for my comfort. The rest of Post did have sections of puddles and mud, and it was just a little too wet to go for PR's. I suspect it will be similar today. Syncline will be perfect.
For you roadies, tomorrow looks EPIC with light wind and temps in the upper 60's. In addition, Lora M. let me know that the Forest Loop above Trout Lake is now open. That means you could ride the Trout Lake century tomorrow, if you like. 99 miles, 6900′ of climbing. I recommend parking in BZ, riding the Forest Loop counter-clockwise, and then riding the Glenwood Loop clockwise. Enjoy!


The Clymb: free membership. Cheap gear.
Temira approves. Click to join.
Upcoming Events
Coming up this evening, there's ping pong at the armory at 5:30, and there's Aikido at Trinity at 5:30. Coming up Friday, there's a "Save the Baby Trees" work party on the Kleeway at 10am. Meet at Family Man. On Saturday, Dirty Fingers is having a sale, and they'll have pizza. They're showing the Milan San Remo bike race on Sunday.
Have an awesome day today!
Temira