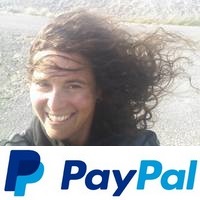 Thank you for using this forecast. I offer it freely so you can have more fun and plan your life. It does take significant time and energy to produce. If you find yourself using it often, or if you feel your life is more awesome because of my work, please make a donation. You can get this forecast via email by donation. The email subscription isn't $99/year. Not $50/year. Donating $12.34 or more gets you on the list for 12 months. Thank you for your support and thank you for trusting my forecast.
Click here to donate using a credit card.
Click here to donate via PayPal.
Venmo: @theGorgeismyGym
Snail Mail: PO Box 841, Hood River, Oregon 97031
Get the email version free through the end of March – try it out! Click here.

Mt. Hood Snow Forecast – 5000′

4a-8a
8a-12p
12p-4p
4p-8p
8p-4a
Wednesday
1000′->2500′->0′
Thursday
0′->6000′
Friday
6500′
Mt. Hood Weather Forecast

It's Wednesday morning, and the orographic precipitation sure did its job over the last 24 hours. It can be difficult to predict now much snow we'll get when there's NW wind. Hence the use of the "+" symbol when that's happening. We definitely got a "double-plus" yesterday, and you should definitely go get it; that's the last of the powder for a while!
For Wednesday, orographic snow and strong wind in the morning gives way to partly cloudy sky in the afternoon. This is the last of the snowfall for a week or so. The snow level will be 1500′ this morning, 2500′ this afternoon, and back to 0′ under clear sky tonight. We'll see .4"+ water value (WV) during the day, for 4"+ of new snow. Wind will be NW 35 early, NW 20 in the afternoon, and light and variable after midnight.
Thursday looks clear in the morning with high clouds in the afternoon and clear sky overnight. Free air freezing level (FAF): 0′ early, 5500′ in the afternoon, and 6000′ overnight. Wind: light and variable all day. Friday looks sunny. FAF: 6500′. Wind: light southerly. Saturday: Sunny. FAF: 6500′. Wind: light SW early, W 10 in the afternoon, SW 5 overnight. Ditto and increasingly warm over the next week. SUNSHINE!

Gorge Wind

West wind continues for Wednesday. We'll see W 10-13 or 14-18 depending on where you are this morning. By the afternoon, the wind will settle to 13-16 from Stevenson to Mosier with light westerlies east of Mosier. River flow is 114kcfs and temp is 37 degrees. Easterlies return on Thursday: 10-15 in the morning and 25-30 in the afternoon. Friday morning brings 40-45 near Rooster and 30-35 near Stevenson. The wind fills in at 30-35 from the metro area to Stevenson in the afternoon.
JONES, SAUVIE'S, COAST: now on vacation for the fall and winter. Will return in spring.

Got a schedule that makes it hard to link up with scheduled classes? No worries, we got you. Our virtual spin program gives you access to our all new Spin Studio built for our Cycling program. Connect up with Virtual Classes led by a live coach, or with voiceover some fresh beats and paired with Scenic Rides all over the world. You can even hit one button and play your favorites from NetFlix and a variety of other media services. Or jam out to tunes and catch up with your friends for an all-time great experience in a private studio. Bike Max is 10 people. Meet up with your friends on your schedule and keep your cycling fitness strong all winter long!Get signed up now by clicking here!

Hood River Weather Forecast
It's mostly clear out there for Wednesday morning. We'll see a few scattered sprinkle today ending in partly cloudy sky this evening and Nothing overnight. Temps will be near 40 early and in the upper 40's later. Light west wind. 78% chance of rainbows. Thursday looks like Nothing, possibly all day. Temps will be in the upper 20's early and mid 40's later. East wind. No rainbows. The forecast is the same for the next week or so. Temps will slowly climb (NOAA is currently forecasting 57 for Sunday, but I'm feeling doubtful!), and the weather will stay dry. You may now plant your peas in your garden!

Looking for a complete Columbia Gorge forecast? Looking for more humor in your weather? Obscenities? You're looking for my TATAS Temira's Awesome Travel Advisory Service on Facebook.

Hi everyone! Syncline is covered in snow. Apparently quite a few people have been trying to ride it, which has left muddy, messed up trail until the 4th switchback. It's not rideable yet, folks! The next week of relatively warm weather will help melt the snow, but even then, we may need to give it some time to dry out. Please spread the word, because muddy soil is delicate and easily damaged. Don't do this to the trails, and don't do this to your bike!

Upcoming Events
For Wednesday, we've got by-donation yoga at the FISH Food Bank in Hood River at 10am. There's by-donation yoga at 8am at Flow. That's followed by $5Tai Chi at the Hood River Adult Center at 2:30, community yoga at 6pm at Samadhi in White Salmon, and free Tai Chi at Our Savior Church in Bingen at 6. There's Zumba at Mid-Valley elementary at 6:30. At 7am on Friday, there's the Kickstand Coffee Run, where jogging or walking 4 miles gets you a free cup of coffee and a donut. There's a by-donation yoga class at Yoga Samadhi at 4:15 on Friday afternoons.

Random Morning Thoughts
Click here for the full events calendar.
Have an awesome day today!
Temira