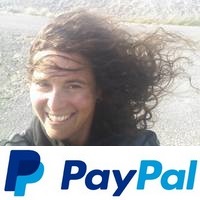 Thank you for using this forecast. I offer it freely so you can have more fun and plan your life. It does take significant time and energy to produce. If you find yourself using it often, or if you feel your life is more awesome because of my work, please make a donation. You can get this forecast via email by donation. The email subscription isn't $99/year. Not $50/year. Donating $12.34 or more gets you on the list for 12 months. Thank you for your support and thank you for trusting my forecast.
Click here to donate using a credit card.
Click here to donate via PayPal.
Venmo: @theGorgeismyGym
Snail Mail: PO Box 841, Hood River, Oregon 97031
Get the email version free through the end of July – try it out! Click here.

Today's Gorge Wind – these are ranges for the average speed, not a predicted wind range. =)

Your favorite beach
Dawn
Patrol
9am-
11:30a
11:30a-
3pm
3pm-
dusk
Rooster Rock
clouds
above
buns
below
Steven's Locks
5-8
10-13
16-19
19-22
Swell-Hood River
19-22
19-22
19-22
19-22
Doug's, Lyle, Rowena
10-13
16-20
24-27
24-27
Rufus, etc.
10-13
16-20
24-27
24-27
Roosevelt & Arlington
10-13
16-20
24-27
24-27
Gorge Wind Forecast


Weather systems moving through today will drive moderate gusty westerlies. Offshore high pressure builds Thursday into Friday for steadier wind. Depending on how far inland that high builds, we could see easterlies on Saturday, or we might not, but the wind will likely switch directions on Sunday. If you're on the water near Swell or Hood River, keep an eye upwind for the hundreds of folks doing downwinders as part of the Gorge Downwind Champs.
For Wednesday, we're graced with a complicated weather picture including at least one warm front followed by an overnight cold front. Clouds stick around all day, which isn't a good sign for wind quality. Event so, there's plenty of gradient to get things going: .08 (pdx-dls) and .05 (dls-psc). We'll see 16-19 from Viento to Mosier to start the day with 10-13 in other locations. With sun out east, the wind quickly builds to 20-23 east of Mosier. By early afternoon, Rowena to Roosevelt should rise into the 24-27 range. Closer to home, the wind stays lighter with gusty 18-22 from Stevenson to Mosier. Rain starts up west of Underwood around 5pm, shutting down the Stevenson wind. River flow today is 119kcfs and temp is 68 degrees.
On to Thursday. A cold front swings through early in the morning and offshore high pressure builds behind it. Models indicate it will leave some mid-level clouds lingering in the western Gorge all day. Morning wind starts with 12-15 from Stevenson to Hood River with 14-17 from Mosier to Arlington. The western Gorge is a tricky call on Thursday; the aftermath of a cold front's passage tends to result in gusty wind for the western Gorge. That said, the GFS indicates 22-25 from Stevenson to Rufus from mid-morning on. The Euro is much more rambunctious, with 25-28+ east of Hood River. Best results will probably be found from Rowena to Rufus.
Offshore high pressure sticks around for Friday and so do morning clouds in Portland, at least for the morning. Morning westerlies will be 11-14 from Viento to Mosier. By late morning, the wind builds to 20-23 from Stevenson to The Dalles. Models disagree on Saturday's forecast. Gut instinct says west wind at 12-15. Sunday brings light easterlies.
COAST, JONES, SAUVIE'S: Coast (north/central/south, wind N unless otherwise specified). Wednesday: W10/W5/N10-15, SW swell 2′ at 18 building to 5′ at 18. Thursday: NW5/N15-20/20-25+, SW 3′ @ 17. Friday: 10-15-20-25/30-40, NW 5′ @ 9. Jones Wednesday: LTW. Thursday: 13-16. Friday: 17-20. Sauvie's Wednesday: nope. Thursday: 10-13 late. Friday: 7-10.

Mt. Hood Snow Forecast: on vacation unless needed!
Got a schedule that makes it hard to link up with scheduled classes? No worries, we got you. Our virtual spin program gives you access to our all new Spin Studio built for our Cycling program. Connect up with Virtual Classes led by a live coach, or with voiceover some fresh beats and paired with Scenic Rides all over the world. You can even hit one button and play your favorites from NetFlix and a variety of other media services. Or jam out to tunes and catch up with your friends for an all-time great experience in a private studio. Bike Max is 10 people. Meet up with your friends on your schedule and keep your cycling fitness strong all winter long!Get signed up now by clicking here!

Hood River Weather Forecast
Wednesday will be a cloudy day. Temps will be in the low 60's early and mid 70's later. Muggy. Chance of drizzle tonight. Moderate westerlies. No rainbows. Thursday starts with sprinkles and partly cloudy sky and ends with a few little fluffy mid-level clouds. Temps will be in the upper 50's early and mid 70's later. Muggy in the morning. Not-muggy in the afternoon. Moderate westerlies. 7% chance of morning rainbows. Friday looks sunny and not-muggy. Temps will be in the low 50's early (open windows!) and mid 70's later (close windows). Moderate westerlies. No rainbows.

Looking for a complete Columbia Gorge forecast? Looking for more humor in your weather? Obscenities? You're looking for my TATAS: Temira's Awesome Travel Advisory Service on Facebook.

Road and Mountain Biking
All local trails are snow-free. The only unconfirmed trail I have right now is Huffman Peak. Apparently Boulder Lakes is quite overgrown. Mt. Margaret still has snow. Whoopdee is closed for logging, but Ronnoc trail and the climb out are open. Red Hill Road is supposedly closed for logging. Ride at your own risk. If you're riding Underwood, please do not park at the trailhead as per request by SDS. Continue past the trailhead 0.5 miles or so to the new parking area. The cows are off Hospital Hill!

Upcoming Events
Community activities today include yoga at 10am at the FISH Food Bank in Hood River. Tonight at 5:30, ti's the women's Post n' Pinot mountain bike ride from Dirty Fingers Bikes. Complete the ride, and you'll earn yourself a pint of beer on the shop. Tomorrow evening's the Hood River County Trails Committee Meeting at 601 State. The White Salmon City Council is revisiting the idea of Pride Month at their meeting tonight. 6pm in White Salmon.
The Gorge Downwind Champs runs all week, with base camp at the Hood River Waterfront Park. Swing by and check out all the downwind floating objects. The Race Across Oregon, a 625 mile road bike race, kicks off from The Dalles on Saturday. Meadows has the Adventure Van Expo this weekend (Sprinter Vans!!!), and Cascade Locks has sailboat races. Stevenson has the Bridge of the Gods Kitefest under-18 freestyle kiteboarding Friday and the annual Blowout Race Saturday. That schedule is wind-dependent with Sunday as a backup. There's a by-donation meditation retreat at the Underwood Community Center on Sunday with internationally acclaimed teacher Willa Reid.

White Sprinter Van of the Week!


Click here for the White Sprinter Van map of the world!!!

Random Morning Thoughts: on vacation.
Click here for the full events calendar.
Have an awesome day today!
Temira