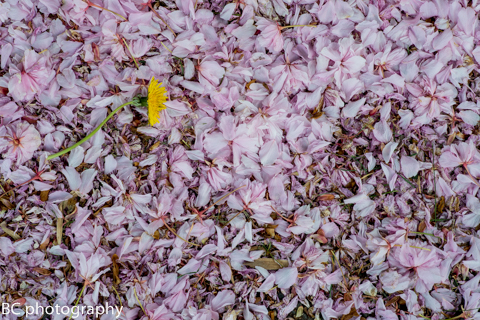 I got distracted this morning while I was writing the snow forecast. I wandered off and looked at my Facebook (where I discussed how one must have two shots of whiskey before being allowed to access my transporter), I took a PlayBuzz quiz (the four-letter word that describes me is "pure), and I glanced at Cliff Mass' blog (lions, lambs, and ridges). In other words, I spent about 15 minutes procrastinating writing about more sunshine. Continued below the chart…
Mt. Hood Snow Forecast – 5000′

4a-8a
8a-12p
12p-4p
4p-8p
8p-4a
Today
0'–>7500'
Tomorrow
8000'
The day after
9000'
Today will be sunny on Mt. Hood. The free air freezing level (FAF) will be at the surface, rising to 7500′ in the afternoon. Wind will be light northerly. Tomorrow starts off clear with the FAF at 8000′ or so all day long. High clouds move in during the afternoon, but nothing falls from the sky tomorrow other than photos and sunbeams. Wind will be W 15 in the morning and W 20 in the afternoon.
Friday may start with some high clouds, but the sky will clear, and we'll be left with sunshine. The FAF will be around 9000′ all day with 5000′ temps in the low 40's. Wind will be NW 10 early and W 15 in the afternoon. Saturday looks a lot like Friday. Sunday looks a lot like Saturday and Friday, but you'll be more tired because we set the clocks ahead on Saturday night.
There's the possibility of something changing in the weather pattern early next week, but I wouldn't bet your retirement savings on it…

Click on my photo to donate and support this forecast.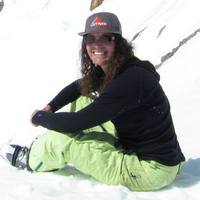 Thank you for using this forecast. Does it save you time, gas money, or help you find more wind, powder, or just plain fun stuff to do? Please make a donation to keep it going! Use it here for free or get on the mailing list for wind for the summer and Mt. Hood snow in the winter. Just click on my photo to donate. The email isn't $99/year. Not $50/year. No, just $12.34 or more gets you on the list for 12 months, and sometimes there are cool prizes. Donate via PayPal/CC by clicking on my happy photo below. Don't PayPal? You can send a check to Temira @ PO Box 841 in Hood River. Thank you for your support, and thank you for trusting my forecast. You guys mean the world to me.
---
Gorge Wind
There's a light east gradient this morning, and we'll see easterlies at 20-25 at Rooster for a little while today. But the easterlies will go away, leaving us with totally glassy conditions this afternoon. Hello wakeboarders. Hello standup paddlers. Hello rowers. Tomorrow starts off light and variable (LTV) and picks up to W 12-14 in the afternoon from Steven's Locks to Mosier. Expect LTV Friday morning and W 5-10 Friday afternoon.

Random Morning Thoughts
This morning I am in the mood to go out and give everyone who wants a hug a hug. A big, crushing grizzly bear hug. Unfortunately, I don't have time to hug the 3.5 billion hug aficionados of 7.12 billion people on the planet. Lots of people don't like hugs, you know, and it's not nice to force them to accept. So, you guys are going to have to help me. If you like hugs, you'll have to help me give crushing hugs to the hug people today. If you don't like hugs, you can go pet a cat or a dog or a horse. And if you don't like that, you can eat some chocolate. Or drink a cup of coffee. Or sit in the sun. Or hide in a dark cave. Whatever your form of hug is, go get some today. Have a nice day.
(And don't forget that you're supposed to write down something you love about yourself and stick it in a mason jar each day this month…)

Gorge Weather Forecast
Today's going to be another one of those days. You know, those days where you pinch yourself and say, "Is this really winter? Am I really in the Gorge? Am I really this danged lucky to be alive?" Yep. Sunshine. Temps in the upper 20's early and the mid 50's this afternoon. No rainbows. Light wind, especially in the afternoon.
Tomorrow starts off sunny and inherits high clouds from Canada in the afternoon. Temps will be right around freezing early and in the upper 50's this afternoon with light west wind. Friday may start with lingering high clouds, but it will quickly be sunny. Expect temps in the upper 30's early and the freakin' mid freakin' 60's in the afternoon hell yes. Oh, and light wind too. The weekend looks a lot like Hell Yes Friday.

White Sprinter Van of the Day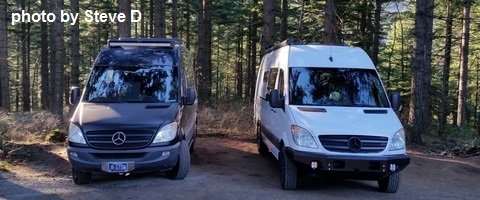 Road and Mountain Biking
I ran into some people at the bike shop yesterday who told me that 130, 133, the 8-Track clearcut, and various other areas in Post were total freeze-thaw disasters. It was in the 20's last night, so don't ride Post today, because anything clearcut is going to be a mess, and you're going to do severe damage to the trails if you ride. If you MUST ride Post, consider this: up Post Canyon Road, down Mitchell Ridge via the 130 quad trail out of Post Flats Staging Area, not through the bike trail in the clearcut.
Stay off Whoopdee today because it gets hammered by freeze-thaw. Stay off Millenium and Sidehill Dodger. Syncline is a maybe because it's so dry, but the upper half is for sure freeze-thaw, and so is Columbia Hills. Come on peeps: get a road bike or gravel bike for days like today!


The Clymb: free membership. Cheap gear.
Temira approves. Click to join.
Upcoming Events
Today is Wednesday. There's ping pong at the armory in Hood River at 5:30. There's Aikido at Trinity in Hood River at 5:30. There's Kayak Polo at the Hood River Pool at 8pm. Coming up tomorrow, there's community yoga at 8am at Flow. Then in the evening, there's community yoga at Yoga Samadhi at 6:30. At 5:30, there's a lecture on Gleaning in the Gorge (that's scrounging unwanted or leftover fruit from orchards) at Springhouse Cellars. I ♥ gleaning.
Have an awesome day today!
Temira