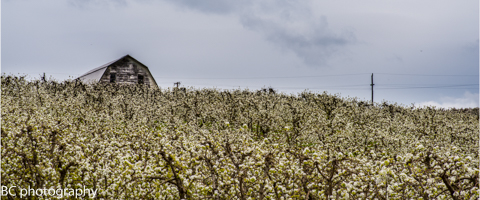 It's a lucky thing we got all that snow yesterday and the day before, because we're going to need it to get through the next week of dry, warm, sunny weather on Mt. Hood. Continued below the chart…
Mt. Hood Snow Forecast – 5000′

4a-8a
8a-12p
12p-4p
4p-8p
8p-4a
Today
6000–>12,000'
Tomorrow
11,000'
The day after
12,000'
It's right around freezing on Mt. Hood this morning, which means the snow should still be good. The cold won't last long: expect a partially high overcast day today with the free air freezing level (FAF) rising to 12,000′ in the afternoon. Temps at 5000′ will climb to the upper 40's. Wind will be SW 15-20 or less.
Tomorrow also sees a mix of high clouds and sunshine during the day with high clouds overnight. The FAF will be around 11,000′ all day, and temps at 5000′ will climb to near 50 degrees. Wind will be SW 10-20.
Expect sunshine on Mt. Hood on Friday with the FAF around 12,000. Temps will max out in the low 50's at 5000′, and the wind will be light SW. We may see a few sprinkles late Friday night into Saturday morning, with sunshine by Saturday afternoon. Sunday will probably be sunny on Mt. Hood.

Thank you for using this forecast!
Click on my photo to support it with a donation.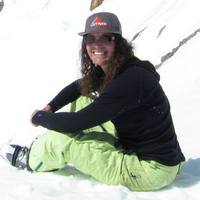 Thank you for using this forecast. Does it save you time, gas money, or help you find more wind, powder, or just plain fun stuff to do? Please make a donation to keep it going! Use it here for free or get on the mailing list for wind for the summer and Mt. Hood snow in the winter. Just click on my photo to donate. The email isn't $99/year. Not $50/year. No, just $12.34 or more gets you on the list for 12 months, and sometimes there are cool prizes. Donate via PayPal/CC by clicking on my happy photo below. Don't PayPal? You can send a check to Temira @ PO Box 841 in Hood River. Thank you for your support, and thank you for trusting my forecast. You guys mean the world to me.
---
Gorge Wind
We have an E .08 gradient this morning. Expect a bit of a jump in that gradient mid-morning leading to E 30-40 at Rooster and E 20-25 at Steven's Locks. That wind will fade to E 5-10 by the afternoon. Expect light and variable wind tomorrow becoming E 5-10 or less in the afternoon. East winds pick up to 30-40 on Friday.
The long-range model is still calling for a semi-Classic Gorge Setup on Saturday, with westerlies at 23-26+ for the first half of the day. Better yet, the coast forecast is holding for the weekend. As of right now, models show the following (north/central/south). Saturday: 15-20/20-25/30-35. Sunday: 20-25/25-30/30-40+. 8′ swell both days.

Random Morning Thoughts
Today I have a few public service announcements. It is spring, apparently, and that means it's time for me to remind you of a couple of things. One, there are wildflowers all over the place. If you go to Syncline or Columbia Hills State Park to hike or ride your bike, you will see lots of pretty flowers. It is important to see pretty things in the world and marvel at them.
Second, along with the pretty flowers, you will find ticks. Stay on the trails – do not go wandering off in the brush and grass. Tuck your pants in your socks. Wear pants, for god's sake. If you are bitten by a tick, send it in for testing, because there is quite a bit of Lyme Disease around here, and you do not want spirochetes in your bloodstream, in your joints, and in your brain.
Next, a more important PSA: There's a work party on the Kleeway this Saturday. I, unfortunately, have to work at the mountain that day. You, however, can go to the work party (with your eyes peeled for wildflowers and your pants tucked in your socks). Meet at 10am at Family Man. Yes, Saturday is Valentine's Day. What better thing could you do than give some love back to the trail system you love so much?
Finally, the following Saturday is the Aporkapolypse, a fundraiser for our local women's shelter and domestic violence assistance programs. If you like bacon, you want to be at this event. $20 gets you lots of delicious bacon dishes and good karma. Mark your calendar for the 20th at Springhouse Cellars.
That is all for PSAs. Enjoy the beauty in the world today.

Gorge Weather Forecast
Is winter over? Hang on. Don't get your panties in a bunch yet. The long-range GFS shows a modified arctic outbreak Monday through Wednesday, with sub-freezing temps possible at night. But you know how it is… that's a long ways out. I've been thinking of pulling my snow tires, but given what I'm seeing next week, I think I'll wait another week, perhaps until I start my tomatoes, to take the studs off the car.
Anyway, expect some high clouds today with plenty of sunshine during the day and clouds tonight. Temps will be in the upper 30's early and the mid 50's in the afternoon. The nice thing about clouds tonight is that it'll likely keep the Nothing from forming. Expect a partly cloudy start on Thursday, becoming sunny. Temps will be in the low 40's early and the upper 50's (heck yeah!) in the afternoon. Clear sky Thursday night will probably lead to the Nothing on Friday morning, but the Nothing will give way to sunshine, and then to high clouds, in the afternoon. Temps will be in the low 40's early and the mid 50's in the afternoon.

White Sprinter Van of the Day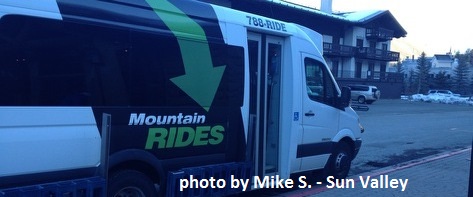 Gorge Gardening
Last frost date in Hood River proper is April 21st or so. Heights is right around May 1st. Parkdale is May 15th, I believe. If you live in Hood River, you should have started your kale and broccoli already. You can start peppers and tomatoes on Presidents' Day. You can also plant peas on Presidents' Day. I planted mine yesterday, because I'm a risk taker. And because my soil temp is 50 degrees. Be warned: there is a chance of frost next week on Monday, Tuesday and Wednesday.

Road and Mountain Biking
I was servicing a hot tub in Mosier yesterday, and while I waited for the tub to fill (it took 1 hour and 11 minutes, in case you were wondering), I was looking at Syncline. It's mighty green over there, and there's a lot of water in the streams. That leads me to believe the doubletrack would be quite muddy. But don't you worry: With dry, warm weather predicted all week, we'll have perfect dirt everywhere soon. We just need some certified chainsaw boys to get up on Dog River and Surveyor's for us and clear the 45 downed trees on each.
Falls Creek, by the way, is snow free. We're not sure if Plains of Abraham is (most likely it is), but the road is closed at Marble Mountain. That means you would have to ride your bike 5 miles up the road to get to the trailhead, but the ranger said it was okay to do that when I called a couple days ago.
As for you roadies, it's going to be insane out there tomorrow: sunshine, no wind, and temps nearing 60. Friday will also be pretty good. And so will Saturday and Sunday. Roadie heaven the next 4 days!


The Clymb: free membership. Cheap gear.
Temira approves. Click to join.
Upcoming Events
Tonight is ping pong at the Hood River armory at 5:30, Aikido at Trinity Natural Medicine at 5:30 and kayak polo at the Hood River pool at 8pm. Coming up Saturday, Valentine's Day, there's a trail love work party on the Kleeway. Meet at Family Man at 10am. Bring shovels, buckets, wheel barrows, and trail tools, and thank you in advance for your help!
Have an awesome day today!
Temira