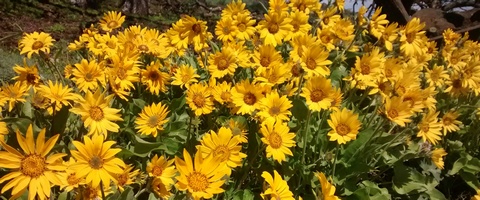 Wednesday started off with a bit of westerly gradient, .06 (pdx-dls), and that'll be enough to drive some mlight westerlies today. Our setup is just-ok today, as a trough of low pressure and a stalled front sit off the coast, mixing up the atmosphere and sending those disruptive high clouds over the region. We'll see a weather system move through this evening, too, and that will have an impact on our wind quality today. Continued after the chart…
Today's Gorge Wind – these are ranges for the average speed, not a predicted wind range. =)

Your favorite beach
Dawn
Patrol
9am-
11:30a
11:30a-
3pm
3pm-
dusk
Rooster Rock
Get
sunscreen.
Get
tan!
Steven's Locks
10-13
13-16
23-26
23-26
Hatchery/White Salmon Sandbar (minus a few for Hood River)
13-16
13-16
23-26
16-19
Doug's, Lyle, Rowena
5-10
5-10
13-16
23-26
Rufus, etc.
LTW
LTW
13-16
23-26?
Roosevelt, etc.
LTW
LTW
5-10
10-13
Gorge wind forecast, continued…

All that said, you can expect 12-15 for much of the day from Stevenson to Mosier or so with lighter wind further east. As this afternoon weather system makes its influence known around 3pm or so, we'll see gusty westerlies at 23-26 from Stevenson to The Dalles, for sure, and possibly at Maryhill as well. Looks like the wind will be lighter further east. Also, this is not a friendly setup for the Swell to HR stretch of river. Most likely we'll see 90 minutes or so of good wind before a quick crash to very up and down 16-19. So, be on it today!
Tomorrow sees these weather influences still influencing our area. That'll give us westerlies at 10-13 in the morning and 13-16 in the afternoon, strongest near HR and Mosier early and from Stevenson to Doug's in the afternoon. High pressure builds inland on Friday, starting us off with W 10-13. Now, models suggest the wind will rapidly die off, but this kind of setup tends to beat the models. So, for now, let's call it W 10-13 all day. Our tentative weekend forecast looks like this: not much wind Saturday and a nuking west wind day on Sunday.
---

Donate and keep the forecasts coming
See below for details.
---
Jones n' Sauvie's beta test forecast: Jones today, 20-23. Jones tomorrow, 23-26. Jones Friday, 13-16. Sauvie's today, 13-16+. Sauvie's tomorrow, 11-14. Sauvie's Friday, 16-19.
Coast (north/central/south). Today: 25-30, W swell 5′ @ 10 seconds. Tomorrow: 20-25/25-30/30-35, NW 4′ @ 8. Friday: 20-25/20-25/30-35, W 4 @ 14.

Support your forecaster, Temira!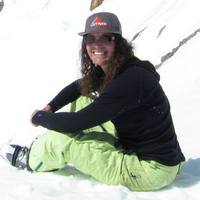 Thank you for using this forecast. Does it save you time, gas money, or help you have more fun in your life? Make a donation! Get your forecast here for free or donate and get on the mailing list for year-round wind forecasts and ski season snow forecasts. Just click on my photo to donate via PayPal or credit card. The email isn't $99/year. Not $50/year. No, just $12.34 or more gets you on the list for 12 months, and sometimes there are cool prizes. Don't PayPal? Send a check to Temira @ PO Box 841 in Hood River. Thank you for your support, and thank you for trusting my forecast.
---
Mt. Hood Snow Forecast
No, no snow for you! As a matter of fact, all you get is rain. The mountain looks briefly sunny this morning followed by clouds this afternoon and rain after 5pm. The snow level will be 10,000′ all day. If the models are correct, we'll see .5" rain tonight. That's a lot of rain for this time of year! Wind today will be S 10-15 early, fading away to W 5 this afternoon. Thursday looks cloudy in the morning and partly cloudy in the afternoon. The freezing level will be 10,000′ and the wind will be light and variable early with NW 15 in the afternoon. Friday looks sunny. The freezing level will be 11,000′ early and 12,000′ in the afternoon with 5000′ temps maxing out around 60 degrees. NE wind at 10-15. Saturday looks HOT on the mountain with 5000′ temps maxing out around 65 degrees. Holy tanning bed, Batman.

Random Morning Thoughts
As you may have guessed, I'm a bit of a geek. I like numbers and statistics and random facts. I also like big picture ideas, but that's a different story. In appreciation of all things geeky, I'd like to share one of my favorite things with you today, the FiveThirtyEight Significant Digits. Updated every weekday, this little gem gives you all the latest and greatest totally random numbers. Cat videos are awesome. Sig-Digs are awesome too, I think.
I'm sitting here asking myself why I'm sharing this with you. I think what I appreciate most about the Sig-Digs is the fact that it makes me laugh and smile pretty much every time I read it. It's like Damn You, Autocorrect with a higher intellectual content.
I believe it's important to see out laughter and lightness in our world. Things can get pretty heavy at times, and it's good to have a few go-to resources that can snap you out of the heaviness, if only for a moment. Cat videos are one, of course. But Al Gore's Internets are rife with giggles. Find yourself a few and use 'em when you need 'em. Have an awesome day!

Disclaimer required by my grad school program: I am not your therapist. I am your weather forecaster. Take everything I say with a grain of salt, and consult with your actual therapist about your mental health issues.

Gorge Weather Forecast
I was reading the AREA FORECAST DISCUSSION this morning (soon to be using lowercase letters) and they were talking about rain and clouds. I was like, what?!?! It's sunny out here in the Gorge with just a touch of high overcast sky. Anyway, I guess clouds will increase today, with a chance of moderate rain between 6pm and 11pm, if the models are right (oh, please, be right!). Temps will be in the mid 50's early and the low 70's in the afternoon. Light to moderate west wind. 3% chance of rainbows. Thursday looks partly to mostly cloudy with a few sprinkles. Temps will be in the mid 50's early and the low 70's in the afternoon. Light west wind. 2% chance of rainbows. Friday looks sunny. Temps will be in the low 50's early and the upper 70's in the afternoon. Light wind. No rainbows. Saturday looks like 83 degrees. Holy Maygust.
For weather specifically directed at travel through the Gorge, please visit Temira's Awesome Travel Advisory Service on Facebook.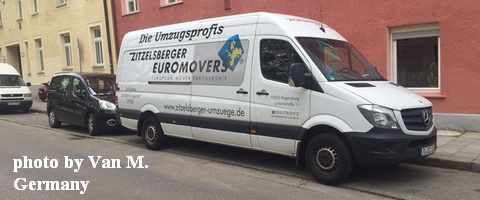 Road and Mountain Biking
It's turning into May-gust on the lower elevation trails, with dry dirt and ball bearings. The only solution to that is rain, and it does look like we'll see some of that tonight, thank goodness! In upper elevation news, Falls Creek is open to the Horse Camp, Siouxon is open, and Dog River is open. I'm still looking for a recent report for Surveyor's (last report had a bazillion trees down) and for a Lewis River report. In road biking news, this morning and the next two mornings will see light west wind at 10-13, making for decent riding, at least near Hood River. Other bike news: the HRATS have a trail work party in Post Canyon on Sunday, and Dirty Fingers has a superhero party on the 21st. For the complete list of current trail conditions, visit the mountain biking page on the TheGorgeismyGym.

Upcoming Events
Today's events include community Hatha Yoga at Oak Grove's Heartgate Sanctuary at 8:30. The rest of the events are this afternoon, with ping pong at the Hood River Armory at 5 and the women's only, all-ages Post n' Pinot mountain bike ride leaving Dirty Fingers at 5:30. If you want to challenge yourself on a mountain bike, tomorrow's the race-pace Post n' Pint bike ride at 5:30 at Dirty Fingers.
Coming up for the rest of the week, there's a meteor shower peaking Thursday and Friday night. The Angela Coe run is in Cascade Locks Saturday, there's a tracktown youth meet at HRVHS, and a wildflower hike at Rowena Crest on Saturday afternoon.
Have an awesome day today!
Temira

The Clymb: free membership.
Cheap gear.
Temira approves. Click to join.