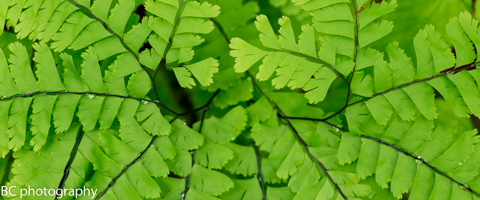 Random Morning Thoughts
Tomorrow is Thanksgiving, but I want to give thanks for something today. I want to share how thankful I am that I live in the Gorge. I love that so many of the things that bring me joy (mountain biking, windsurfing, kayaking, road biking) are here and awesome. But what I love more is how peaceful this place is. I find cities difficult. They are noisy. There are people everywhere. Things are constantly in motion in cities. Cities have benefits (amazing cultural experiences and a varied population, for example), but I can't take the chaos in large doses.
I am so thankful that I live in a place where I can drive five minutes and be on a silent, peaceful, uncrowded trail in the woods. I am thankful that I live in a place where I am surrounded by hills and rivers and forests. Being surrounded by my Ma, Nature, makes my life so much more peaceful and liveable. That is all. If you are here, take a moment today to be thankful for that. And if you are not, be thankful that you get to come visit. Have a wonderful day today, wherever you are.

Thank you for using this forecast!
Please donate to support it!
Thank you to everyone for using this forecast. Does it save you time, gas money, or help you find more wind, powder, or just plain fun stuff to do? Please consider making a donation to keep it going! Use it here for free or make a donation and get on the mailing list for wind for the summer and Mt. Hood snow in the winter. It's not $99/year. Not $50/year. No, just $12.34 or more gets you on the list for 12 months. Do it via PayPal/CC by clicking on my happy photo below. Don't PayPal? You can send a check to Temira @ PO Box 841 in Hood River. Thank you for your support, and thank you for trusting my forecast. You guys mean the world to me.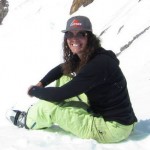 ---
Mt. Hood Snow Forecast – 5000′

4a-8a
8a-12p
12p-4p
4p-8p
8p-4a
Today
Thanksgiving
The day after
Mt. Hood Snow – snow at 5000', wind at treeline
Today looks partly cloudy on Mt. Hood with a few sprinkles possible. More clouds move in late in the evening for overcast sky and some sprinkles overnight. The snow level will be around 10,000-12,000′, with a total of .3" rain overnight as a cold front swings through. Hopefully I don't underestimate today's rain like I did yesterday's! Wind today will be WSW 20-30 in the morning and WSW 30-40 overnight.
Thanksgiving brings another partly cloudy start with a chance of showers, with sunny sky in the afternoon and clouds moving in overnight. The snow level will be around 8000′ all day, and wind will be WSW 35-45.
Friday starts out cloudy and dry, but the clouds begin releasing their wet burden in the form of showers and downpours starting between 4am and 7am. The snow level will be 8000′ in the morning, dropping a touch to 7500′ as all the moisture moves in, and holding until around 1am on Friday, when the snow level will fall to 6000-6500′. As the cold front passes between 1am and 4am Saturday, the snow level will crash to 1000′, leaving very icy roads for ski area access.
The big picture on Friday is complicated, and includes a little uncertainty about the storm path, meaning the rainfall totals are hard to pin down at this point. My current guess is 2" rain from 4am Friday to 4pm Friday, followed by 2" of rain 4pm Friday through 1am Saturday, followed by a few inches of snow, perhaps. Given how cold the incoming air will be Saturday morning, it is possible, although unlikely, that we'll see 3-6" on the back edge of this storm.
Saturday looks partly cloudy with a few snow flurries possible. Sunday starts off sunny, becoming cloudy in the afternoon. On Sunday night, a warm system overrides the cold air. It's way too far out to say if we'll see rain or snow on Mt. Hood. Likely both, and likely snow switching to freezing rain in places where cold air stays trapped (the Gorge, for example).

Gorge Wind
We had a light west gradient of .03 (pdx-dls) this morning, and we will continue to see light and variable wind today. As a cold front moves through tomorrow, we'll see gusty (duh, it's winter) west wind at 22-25, steadiest east of Mosier. Friday brings light and variable wind for most of the day, picking up out of the west around or after sunset. Expect westerlies on Saturday morning to quickly turn to east wind as cold air moves in. Sunday looks like easterlies at 50-60 and Monday starts with E 45-55, fading to E 10-15 in the afternoon.

Gorge Weather
I was so excited to write this part of the forecast that I saved it for last today. We'll see a cloudy day today with a chance of sunshine in the afternoon. Temps will be pleasant for this time of year, with upper 50's to start and low 60's in the afternoon. Some sprinkles will fall tonight. Rainbows are unlikely, although I did see some fleeting rainbows yesterday, so I'm pretty satiated right now.
Looks like we'll see a partly cloudy Thanksgiving with some showers possible. Temps will be in the upper 40's early and the mid 50's in the afternoon. Rainbow chances are 94% for Thanksgiving day. Hooray! Friday looks rainy all day long with temps in the mid 40's early and upper 40's in the afternoon. You'll probably have to head east of Hood River for rainbows, but I'll still give us a 19% chance.
Cold air moves in Saturday morning, leaving us a chance of just a few snowflakes falling from the sky. Expect a cold and sunny day on Sunday with lows in the teens and highs in the 20's. All hell breaks loose on Sunday night, late, as a wet, warm system swings over the top of the trapped air. The cold pool will probably be deep enough for snow to start, but we'll see some freezing rain out of this one. You do not want to be driving around on Monday morning. And if you don't have snow tires on your car yet, for goodness sake, put the darn things on!

White Sprinter Van of the Day
Road and Mountain Biking
I went for a jog in Post Canyon just after sunset last night, and did not see any wolves, cougars, coyotes or owls, but I know they all live there. What I did see was near-perfect dirt. I was stunned. Go ride Post before it rains again! Expect some slickness and a lot of downed leaves, but the dirt itself is good. Why oh why do I have to work all day? I may have to break out my headlamp and take a quick lap tonight with the wolves, the owls and the cougars. With light wind today and light wind on Friday, you'll also find some pleasant road biking out and about.


The Clymb: free membership. Cheap gear.
Temira approves. Click to join.
Riverside / Cebu Thanksgiving Dinner!!! Yummy!!!
Enjoy Thanksgiving dinner at Riverside so you can play hard on Thanksgiving Day! Delicious plated dinners served from 11:30 am to 9 pm. Menu includes Thanksgiving Turkey dinner with all the trimmings, Prime Rib, Columbia King Salmon or Vegetarian Thanksgiving, with appropriate side dishes. (Gluten-free or other dietary restrictions always happily accommodated!) Reservations are recommended. Call 541-386-4410 or visit www.riversidehoodriver.com for the complete menu. Happy Thanksgiving!
Upcoming Events
Happy Wednesday. The ping pong people play at the Hood River armory Wednesday night at 5:30, and the jogger people have a 6pm interval track workout in Stevenson on Wednesday night. In case you didn't know, tomorrow is Thanksgiving. Meadows is open Friday through Sunday this weekend, and Skibowl has tubing Thursday through Sunday with Cosmic Tubing on Friday and Saturday nights.
Have an awesome day today!
Temira