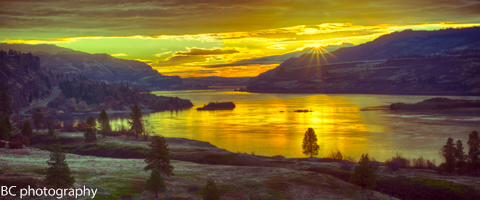 It is snowing on Mt. Hood this morning, but temps at 5000′ have already risen above freezing. It's just a matter of time before the snow switches to r**n. But hey, at least we got a foot of snow this week, and that's something to celebrate! The snow level today will be 5000′ early, rising to 6000′ by 11am, and continuing to rise to 8000′ by 5pm. We'll see .4" water value (WV) today, heaviest early and lighter in the afternoon, ending by 5pm. We may see an inch or two at 5000′ before the switch to rain. Wind will be W 20-25 all day long. Continued below the chart…
Mt. Hood Snow Forecast – 5000′

4a-8a
8a-12p
12p-4p
4p-8p
8p-4a
Today
5000'–>8000'
Tomorrow
11,000'
The day after
10,000'–>5500'
Tomorrow brings high clouds and no precip. The free air freezing level (FAF) will be 11,000′. Wind will be SW 20. 5000′ temps will max out in the low to mid 50's. Yeah, that warm. Wow.
Friday looks partly cloudy with plenty of sun until afternoon, when clouds move in. We'll see a bit of precip overnight. The snow level will be 10,000′ early, falling to 5500′ by 11pm and 4000′ by Saturday morning. Models are only showing .2" WV, and I'm thinking we'll see an inch of snow out of this. Wind on Friday will be SW 20 early, SW 35 in the afternoon, and W 35 overnight. Saturday looks clear. The next weather system arrives late Monday into Tuesday, and looks like it will bring a few inches of snow.

Support the forecast – Donate!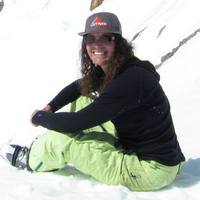 Thank you for using this forecast. Does it save you time, gas money, or help you have more fun in your life? Make a donation to keep it going! Use it here for free or get on the mailing list for wind for the summer and Mt. Hood snow in the winter. Just click on my photo to donate via PayPal or credit card. The email isn't $99/year. Not $50/year. No, just $12.34 or more gets you on the list for 12 months, and sometimes there are cool prizes.Don't PayPal? You can send a check to Temira @ PO Box 841 in Hood River. Thank you for your support, and thank you for trusting my forecast. You guys mean the world to me.
---
Gorge Wind
There's a light easterly breeze this morning, but that's going to switch around to a westerly breeze after a weather system moves through late this morning. After noon, expect gusty 10-13 from Hood River to The Dalles, filling in all the way to Arlington mid-afternoon. We may see periods of 13-16 from early afternoon on into the evening. Cascade Locks and Rooster will see easterlies at 15-18 midday tomorrow with temps in the low 70's. It's hard to argue with that.
Friday still looks interesting, but the start time of the strong wind keeps moving later in the day. We'll be waiting on an approaching weather system and the building of offshore high pressure to kick off strong westerlies. Expect W 10-13 in the morning from Swell to Hood River. The wind will slowly build during the day, jumping to W 28-32 from Hood River to Maryhill late in the afternoon. I suspect the direction won't be quite right for Maryhill, but you will find good wind somewhere if you can play late in the day Friday. Let's just hope the wind doesn't arrive after dark!

Random Morning Thoughts
Facebook let me know this morning that my friend Joseph turned 38 yesterday. I've known Joseph since I was in high school, maybe since junior high. I LOVE Joseph. He's bright and genuine and funny. I have a vivid picture of his essence in my mind, and the same goes for many of my close friends from that time, even though I haven't seen many of them in 15 years.
That's got me thinking about what it is that makes a connection with someone powerful enough that we incorporate them into our souls. With these youthful friendships, I suspect it has to do with the fact that our brains are so neuroplastic (open to actual physical changes) when we are teens – our friends' patterns burn more easily into our minds when our brains are so open to learning.
And that makes me wonder what we can do as adults to make deeper connections. I suspect that we want to spend time with our friends when our minds are open to change – when we're coming out of rough times and learning new skills. Or maybe when we're really on the mend and incorporating new learning. Or maybe if we're studying and learning. Anyway, I suspect neuroplasticity and the formation of strong relationships are linked, and I suspect if we remain aware of this, we can deepen our connections with others.
It's just a suspicion, but it leads to an obvious conclusion: reach out to your friends when there's chaos inside your head, and you'll create a stronger sense of connection with the people in your life. And if my theory is wrong, no harm done, 'cuz your friends want to be there for you.
(don't forget that you're supposed to be writing down something you love about yourself each day this month and putting that nice thought in a mason jar for later…)

Gorge Weather Forecast
The pavement outside my house is wet and getting wetter as droplets of rain splash into the puddles and spread through the cracks. It's raining. And it will continue to rain this morning, then shower, then merely sprinkle this afternoon. Temps will be in the mid 40's early and low 60's in the afternoon. Lith wind, 99% chance of rainbows.
Tomorrow brings high clouds and filtered sun. Temps will be in the low 40's early and the low 70's in the afternoon. Light wind. No rainbows. Friday looks partly cloudy with plenty of sun early and clouds in the evening with a few sprinkles overnight. Light wind early gives way to very strong westerlies late. No rainbows. We may see a few rainbows Saturday morning.

White Sprinter Van of the Day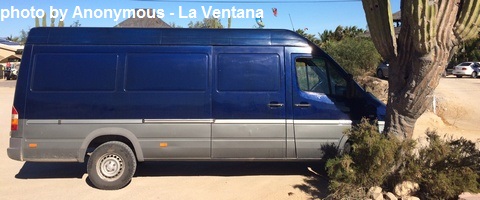 Road and Mountain Biking
Post Canyon is way too muddy to ride, especially after the rain we had last night and still have this morning. That means no Whoopdee. It does mean you are cool to ride Nestor (although you may find snow at the top), Hospital, Gorge 400 and Kitchen Sink. Tomorrow looks like the pick of the week for road biking, with high clouds, light wind, and temps maxing out in the low 70's.


The Clymb: free membership. Cheap gear.
Temira approves. Click to join.
Upcoming Events
Today is Wednesday. Normally there would be Aikido tonight, but there isn't this week due to spring break. There is ping pong at the Hood River Armory at 5:30 tonight. There's a community yoga class at Yoga Samadhi at 6:30pm tomorrow. On Friday, Sunshine and Rainbows had the 10 Speed Coffee run, where you run 4.5 miles and 10 Speed gives you a cup of coffee and a donut. This weekend is the Gorge Roubaix bike race in The Dalles and Mosier, and Saturday is the Wheatfield half marathon on the Petersburg Loop roads east of The Dalles.
Have an awesome day today!
Temira