…Random Morning Thoughts…
I need all of you to make magic for the next few days. Our forests are bone-dry, our trails are bone-dry, and our cherries are ripe for the picking. We need the rain that's coming in to fall only on the trails and forests, not on the orchards, because rain ruins ripe cherries. So think happy thoughts for our cherry farmers, and use your ESP to move the rain out of the Hood River Valley and into the hills.
Today's Gorge Wind – these are ranges for the average speed, not a predicted wind range. =)

Your favorite beach
Dawn
Patrol
9am-
11:30a
11:30a-
3pm
3pm-
dusk
Rooster's Rocks
wet day
for
tanning
at the
nudie
beach
Steven's Locks
light
light
light
gusty
10-13
Hatchery (minus a few for Hood River)
light
light
light
gusty
10-13
Doug's, etc.
light
light
light
gusty
10-13
Rufus, etc.
light
light
light
gusty
10-13
Roosevelt, etc.
light
light
light
gusty
10-13
…Gorge Wind…
Today is a light wind day, so I don't feel so bad about sleeping in a bit. Expect light wind all day, rising to gusty 10-13 through the whole Gorge late in the day, probably after 5pm, as this weather system moves in.
Tomorrow starts with 21-24 east of Hood River, building to 26-30+ by 2pm, strongest from Lyle to Maryhill, with a little less at Arlington and gusty, up-and-down wind under the clouds from Stevenson to Hood River.
Friday starts with 13-15, backs off midday, and picks up to gusty 23-26 mid-afternoon as another weather system moves in.
The long-range wind models for the weekend suggest we'll see 20's of some sort, further east on Saturday and in the central Gorge on Sunday, but you know how those models are. With the PNW under the jet stream for the extended forecast period, wind is difficult to predict that far out.
Did you find that forecast useful?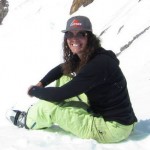 Click on Temira to donate.
Thank you!
Thank you for using this forecast. Please tell your friends. Think this service is awesome/useful/saves you gas money/makes your life more fun? make a donation by clicking on my photo. Is more fun worth $50/year? $20/year? More? Less? Donate what it's worth to you. A $12 minimum gets you on the email list (with occasional swag) for a year. Don't use Paypal? You can mail a check to Temira at PO Box 841 in Hood River, 97031. Thank you!
Advertising Worth Reading
The Mt. Adams Country Bike Tour is this Saturday. Just to make sure it was still one of the awesomest bike rides on the planet, I rode all of it over the weekend. Yep. Still awesome. And still a great thing to do on Saturday. Good food, great support (and you'll want support on those remote, car-free roads). The ride benefits local charities such as the Trout Lake, BZ and Glenwood Fire Emergency Services, the Trout Lake Grange and School Projects. You can choose from the 11.5 mile Family Fun Ride, the 51 Mile Glenwood Loop or the 54 Mile Forest Loop. Or go big with the 105 Mile Infinity Ride. Sign up now and put "bicycling Trout Lake is bliss" in your comment box, and get a free copy of Bicycling Bliss. First 10 people win the books.
…Gorge Weather…
We have very high rainbow potential over the next couple of days, nearly 100% in the aggregate. Expect the rainbow chances to increase after 2pm today, rising to 85% by this evening. The only possible problem could be high clouds that block the sun, in which case rainbow chances near Hood River drop to the single digits.
Temps will be in the upper 50's this morning with mid 70's this afternoon. Expect muggy weather with light wind today. Expect more rain overnight. How much rain? Well… the bulk of the moisture will remain south of us, and the moisture will be coming out of the south at us, which makes it a hard call. The mountains will probably get 1", but here? I really don't know, and the cherry farmers are asking…
Tomorrow starts off muggy, with rainbows and sprinkles possible through 2pm. Temps will be in the upper 50's early and upper 60's in the afternoon with strong west wind by afternoon.
Friday looks partly cloudy with sprinkles and rainbows possible starting mid-morning. 67% chance of rainbows. Light wind early, picking up late in the day.
Please send your "rainbow of the day" photos to twomirrors@gmail.com.
…Road and Mountain Biking…
Thanks so much to Woody for the Lewis River update: 4-5 trees down. And thanks to Peaches for the St. Helens update: Ape Canyon, Plains of Abraham, and Smith Creek are all good to go.
And… the Cascades and Post Canyon will likely get enough rain tonight to improve the trail situation. As a matter of fact, I wouldn't be surprised if Post Canyon is muddy tomorrow morning, especially up high.

The Clymb: free membership. Cheap gear.
Temira approves. Click to join.
…River Levels…
The White Salmon is at 2.9′. The Klickitat is at 1310cfs. The John Day dam is putting out 275kcfs and The Dalles dam is reading 297kcfs. Columbia river temp is 61 degrees at The Dalles Dam.
…Events – email me if I've missed any outdoor-related events…
Tonight is Wednesday, which means you have Karma Yoga (free/by donation) at 4pm at Flow. There's sailboat racing at the Hood River Marina, the women's Post N' Pinot mountain bike ride (all levels) at Dirty Fingers at 5:30, ping pong at the Hood River armory at 5:30, and Families at Family Man (all ages, even strider bikes) at Family Man at 5:30.
Today through Sunday is the window for the Hood River Huckfest big air kiteboarding event. It sounds like they are planning on running it on Thursday. The long range forecast suggests we'll also see wind of some sort on Saturday and Sunday, but you know how those long-range forecasts are…
Today through Saturday is the Maryhill Festival of Speed downhill skateboarding event. Apparently the last two days are the best for spectating. If you happen to be out kiting or poleboarding near Maryhill, swing by the Maryhill Loops road and check it out.
Coming up this weekend, both Saturday and Sunday, it's Windfest, guaranteeing a wind-free weekend for 20 years running. There's a swap meet on Sunday morning at Luhr Jensen.
Saturday is the Mt. Adams Country Bike Tour, benefiting a bunch of local-to-Trout-Lake charities. It's a gorgeous ride. I recommend it. Also Saturday, the Dimwits have a family-friendly mountain bike campout, bonfire and BBQ at the EasyCLIMB trail in Cascade Locks. Sunday is the Six Hours of Skibowl XC mountain bike race.
Have an awesome day today!
Temira